We're back with our very first Week in Review of 2017! We know we were lame about this last year, but we'll try to be better going forward 😉 Each week, we'll let you know what we've been reading and checking out, whether it's books, movies, shows, or anything else 🙂
We've got a Question of the Week for each of us to answer to shake things up a bit 🙂
QOTW: We'll be totally cliche this week and ask: what was your favorite read of 2016? (Didn't have to be published last year)
Kassiah: I'll admit that I wanted this question, even though I know everyone has already discussed this at length and we posted a list on Swoony Boys Podcast (I think we did LOL), but I wanted to go on and on and on about Sarina Bowen some more. At Erin's urging, I finally picked up The Ivy Years Series and died. I was kind of in a reading slump before that, and I couldn't have picked it up at a better time in my life. It was so amazing, and I found someone I love almost as much as Étienne. I know!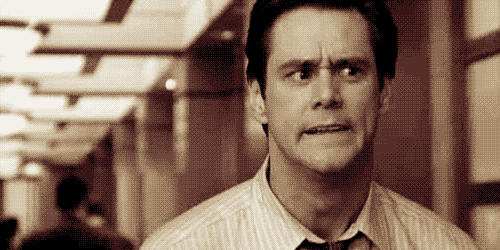 But I read all of her books over the span of a few weeks, and I can't recommend them enough–all of them, even the ones with just boys 😉 Her latest title, Hard Hitter, was released on Tuesday, and I think everyone should read it. And all of her other books.
Erin: I'll completely take credit for being awesomely brilliant by telling you to read The Ivy Years! Since one of my favorite books of 2016 was Rookie Move (Leo Trevi is the swooniest of swoony guys!) I think everyone should read Sarina Bowen's books. And don't even get me started on HIM and US with Elle Kennedy! Jamie and Wes anyone? *sigh* I have some other favorites of last year, which sounds funny to say since we're only a few days into 2017, but anyway. My absolute favorite book of 2016 was Wolfsong by TJ Klune. It's a paranormal shifter book which is SO not my thing but I adore TJ's writing which is unparalleled so I knew I had to give it a try, and omg I'm so glad I did.
I've read it twice now, listened to the audiobook–which is also my favorite, Kirt Graves is an AMAZING narrator–and still can't get enough. It's got wolves and witches and Ox and Joe and Gordo and Thomas and I could literally go on and on about how incredible this book is and NEVER do it justice. It ripped my heart out, stomped on it, then put it back together in the best of ways. It's an INCREDIBLE book and TJ tells a story like no other. Some of my other favorites were: Last Seen Leaving by Caleb Roehrig which is a YA mystery and romance and for a debut, I was completely blown away by Caleb's talent. More YA's would be The Serpent King by Jeff Zentner, When the Moon was Ours (an absolutely gorgeous magical realism book!) by Anna-Marie McLemore, Highly Illogical Behavior by John Corey Whaley and Jerkbait by debut author Mia Siegert. This one really blew me away and I can't wait to see what she does next! And then there was First and First by Santino Hassell, an M/M contemporary romance that was hot and so sex positive! I also loved his collaboration, Fast Connection with Megan Erickson. These two are awesome authors on their own, but together they make for quite the powerhouse. Wilder by Rebecca Yarros and The Goal by Elle Kennedy were also among my favorites. I think I did more than 4-6, oops!
Oh and I just finished History is All You Left Me by Adam Silvera. It might only be the beginning of January, but this one will STILL be in my top reads come December, it was THAT good! Wow.
Kassiah: Erin, I cannot believe–I mean cannot. believe! That your favorite book of the year is a paranormal shifter book. For real.
I have a bunch of other favorites too. I feel like there were more than 10 Sarina books, so they take up all of my available spaces. You already know I loved HIM and US, too. Shockingly. My other favorite reads this year include, but aren't limited to, The Sons of Steel Row Series by Jen McLaughlin (I technically read the first book in December 2015 but it was published in 2016), Swear on This Life by Renee Carlino (OMG I love all of her books), Walk the Edge by Katie McGarry (flail), The Secret Life of a Dream Girl by Tracy Deebs, and The Hating Game by Sally Thorne. And I loved Wilder, too. I'm literally on pins and needles waiting for Nova, even though I hate the girl who will be in that book. And The Goal…did I read that this year? LOL
Katie: Narrowing down favorite books of the year is always such a hard thing to do. When I was looking through my list a saw a few that stood out above the others though.
It's no secret that I'm a huge fan of Sarah J Maas. Last year I read the last three books in the Throne of Glass series and of those I liked Heir of Fire (book 3) the best, though they were all amazing. I also read and loved A Court of Thorns and Roses and I have the second book but I've been putting off reading it because I've heard so many things and ghahhah, I don't know if I'm ready!
Early last year I read Revenge and the Wild by Michelle Modesto and I loved it so much. I think that book deserves so much more buzz for being as good as it was. Three Dark Crowns by Kendare Blake is another that left me gaping like a fish out of water when I read the final pages. I need the next book like yesterday!
My love for contemporary YA grew a good deal last year as well. Joyride by Anna Banks was equally hilarious and deeply emotional and now that I'm talking about it I want to read it again! I also read David Arnold's Mosquitoland and I happened to read it at a point in my life where I seriously NEEDED that book. Loved it so much.
I've been reading more romance lately so I'm definitely going to check out The Ivy Years series that you two are speaking so highly of! I also have The Serpent King that I'm going to try and read soon, heard nothing but wonderful things about that book!
Kassiah: Katie, I've been meaning to read Joyride for years, so I think I'll read that one soon. I know you're going to ❤ The Serpent King!
Well there you have it. Our first Week in Review. We want to hear from you, too! Just let us know in the comments below!
See you next week!
xoxo-PSC Team
Related Posts