It's time for another installment of Waiting on Wednesday, highlighting some of our most-anticipated upcoming reads.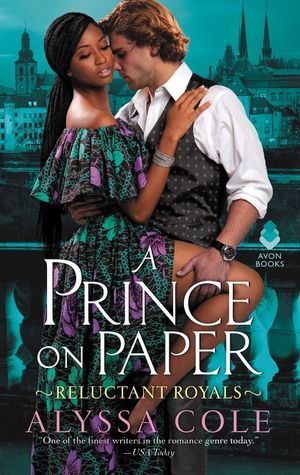 A Prince on Paper by Alyssa Cole
Anticipated Arrival Date: 4/30/2019
The Reluctant Royals series returns with a good girl searching for the life that's not too big, and not too small, and the bad boy prince who might be just right for her…
Nya Jerami fled Thesolo for the glitz and glamour of NYC but discovered that her Prince Charming only exists in her virtual dating games. When Nya returns home for a royal wedding, she accidentally finds herself up close and personal—in bed—with the real-life celebrity prince who she loves to hate.
For Johan von Braustein, the red-headed step-prince of Liechtienbourg, acting as paparazzi bait is a ruse that protects his brother—the heir to the throne—and his own heart. When a royal referendum threatens his brother's future, a fake engagement is the perfect way to keep the cameras on him.
Nya and Johan both have good reasons to avoid love, but as desires are laid bare behind palace doors, they must decide if their fake romance will lead to a happily-ever-after.
Why We're Excited:
The Reluctant Royals series is one of our favorite series ever, and we love a good bad boy prince story, so of course this book is at the top of our TBRs.
Pre-Order A Prince on Paper Here

♥

Add A Prince on Paper to Your TBR.
So let us know: What book are you anticipating this week?
Related Posts