You already know that we are totally obsessed with Santino Hassell, so of course we couldn't wait to get our hands on Third Rail, book #4.5 in our favorite Five Boroughs Series. We've got a fabulous excerpt to share with you, as well as our 😍 thoughts, but first, you know the drill–here's the 411 on Third Rail by Santino Hassell:
***About the Book***
Third Rail
by
Santino Hassell
Also by this author:
Sutphin Boulevard
,
Strong Signal
,
First and First
,
Fast Connection
,
Hard Wired
,
Mature Content
,
Oversight
,
Illegal Contact
Series:
Five Boroughs #4.5
Also in this series:
Sutphin Boulevard
,
First and First
Published by
Self-Published
on October 25th 2017
Genres:
Contemporary Romance
,
M/M Erotica
,
M/M Romance
,
Ménage
,
One Night to More
Character(s):
Football Players
Pages:
93
Goodreads
Buy the Book
Christopher Mendez has always known his sexual identity had a swerve. No straight guy would have low-key lusted after his childhood best friend, right? Unfortunately, a combination of insecurity and overall lack of game has prevented him from further exploring his sexuality. That changes once he agrees to participate in a photoshoot for a queer dating app and meets Jace Fairbairn.

Jace is beautiful, fey-like, and in an open polyamorous relationship with his gorgeous linebacker-looking husband Aiden. Once they set eyes on Chris, they're instantly in lust and determined to broaden his sexual horizons. But what's supposed to be a straight-forward sexual encounter gets complicated once a one-night-stand has repeat performances, and Jace and Aiden begin to fall in love.

This collection of shorts explores the start of a relationship that eventually blossoms into something the three men realize they cannot do without.

Third Rail can be read as a standalone but chronologically takes place after Interborough in the Five Boroughs series.
***EXCERPT***
We took the train into Queens, which surprised me. I had it in my head that people like Aiden, who were in the same category as Caleb, Ashton, and Meredith, took cabs or slick town cars everywhere. My rich people hookup fantasy was shattered once he led me to the subway with the rest of the suckers.
"This would have been way cooler if you'd had a car downstairs waiting for us," I confided as we descended the steps to the subway. "Like you in your suit and me with my fifty-pound backpack getting in a black Lincoln. That would have been tight as fuck."
Aiden slipped his Metro Card from his pocket, snickering. "What, you thought this was some Fifty Shades of Queer set up?"
"Yup. Do you have a play room?"
"My entire apartment is a play room, bro. Have you met my husband? We don't exactly keep it to one location in the house."
"Good for you. I'm lucky if I get any action in my own damn bed with my right hand."
We walked towards the E train, our conversation lost in the rush of bodies moving around us. He could have started describing exactly what they did in every corner of their place and nobody around us would have given a single fuck. But that was New York for you, and it was why I loved it.
***About Santino Hassell***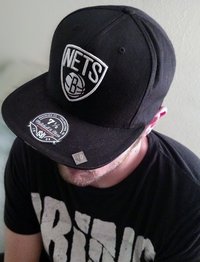 Santino Hassell was raised by a conservative family, but he was anything but traditional. He grew up to be a smart-mouthed, school cutting grunge kid, then a transient twenty-something, and eventually transformed into an unlikely romance author.
Santino writes queer romance that is heavily influenced by the gritty, urban landscape of New York City, his belief that human relationships are complex and flawed, and his own life experiences.
Find Santino Here: Website | Facebook | Twitter | Goodreads
***Our Thoughts***
Erin: I don't know about y'all but for me, I love presents. I mean really, who doesn't? But when that present comes in the form of a super hot, super sexy surprise novella from none other than Santino Hassell, well that's about the best thing ever. Except maybe if Santa left me my very own Chris Mendez. For fans of Santino's Five Boroughs series (and who out there isn't a fan?!), this little collection of stories about Aidan, Jace, and Chris is everything you've wanted. Granted it will make the wait for the upcoming Citywide perhaps a bit more anticipatory–and I didn't really think that was possible–but Third Rail is well worth it. Technically, this can be read as a stand alone if you haven't yet met the Queens Crew from Hassell's Five Boroughs series and are in the mood for some NSFW reading. If you've been following along, Third Rail chronologically takes place after Interborough.
So what's Third Rail about? Aiden and Jace Fairbairn are happily married and have loved one another since they were teenagers more than 20 years ago. Their relationship is strong, they are fiercely protective of one another, and while things aren't always easy with such complex personalities, their lives are good. They're also polyamorous as in they often bring another into their bedroom. During a photo shoot for QFindr, Jace sets his sights on Chris Mendez. Guys … Chis is just so fabulous. He's a bit awkward, endearing, and once he realizes he doesn't mind Jace's intense interest, intrigued by the possibility of being in the middle of an Aiden/Jace sandwich. But, after their first encounter, Chris realizes that there might be more going between them all than just sex. Aiden, for all his uber protectiveness of Jace, finds himself unable to resist Chris's charms and seeing the gentleness he shows Jace just makes things complicated.
Third Rail is deliciously naughty, but there's more going on than just hot sex. I will be counting down the days until Citywide comes out so that I can see what else Santino has in store for Chris, Aiden, and Jace. This relationship is one of my favorites of the series and I can't wait for more!
Report Card
Cover
Characters
Plot
Writing
Steam
Overall:
5
We can't wait for more from Santino Hassell, who is undoubtedly one of our favorite authors ever. Go now, pretties! Get your hands on Third Rail rtfn!
Related Posts