You already know that we are totally obsessed with Sarina Bowen and after checking out Temporary, we can't wait to read all the things from Sarah Mayberry, too! We sat down and chatted with Sarina and Sarah about their collaboration and boys who make them swoon, and we'll tell you all about it. We'll also share our thoughts on the book, so hang on tight, pretties!
***INTERVIEW***
Thanks for stopping by Pretty Sassy Cool today, Sarina and Sarah. Ya'll know we are total fangirls when it comes to both of you, so it's an honor! We'll jump right into it: Tell us a little about Temporary. Was it a fun book to write?
Sarah: Absolutely. I loved waking up and reading what Sarina had added to the book while I was sleeping. Imagine getting your own private Sarina Bowen serial delivered to your door every day!
Sarina: We had a ball. That's why I love collaborating.
That would be a dream come true, Sarah! What was your favorite part for each of you to write?
Sarah: We both wrote both characters, and then we both went over the final manuscript to tweak and polish. It really was a team effort. I have to give Sarina Kudos for the extremely hot first kiss, though. I loved how she captured the essence of Callan and Grace even when they were tearing each other's clothes off.
Sarina: I love the sassy banter between Grace and Callan.
We know Sarina's collabed before, but this is the first time for you to work together. How was your approach to writing Temporary different from writing your other books?
Sarah: I had someone to plot and plan with, and words appearing in the manuscript while I slept. Writing can be a very lonely job – just you and the computer screen – so collaboration is such a great way to mix it up. Sarina was incredibly generous and patient and good humoured, which made it very easy.
How would you introduce Grace to readers?
Sarina: At the beginning you see her as very serious, but it's not by choice. Callan discovers that she's a party girl trapped in her responsibilities. And it's fun watching him unravel her a little.
*grin* Tell us about Callan. We want to know all the things!
Callan: He is not what he seems in chapter two! There are a lot of layers there. And Grace finds them all.
*swoon* Do you have more plans for Grace and Callan?
Sarina: We hope to write a book for Callan's sister, if our calendars will allow it!
Can we volunteer to come cook dinner and do laundry to help free up your schedules? What is the one thing readers would be surprised to learn about you?
Sarina: While I adore the poodle in Temporary (and Sarah let me name her!) I'm horribly allergic to dogs and can't own one. Not even a poodle.
Sarah: I am terrible at admin chores. I put them off until I can't put them off any longer and then do them grudgingly.
Don't we all? What is your most anticipated upcoming book-to-screen adaptation?
Sarina: Ready Player One! Easy decision.
Sarah: The Psychopath Test, which is based on Jon Ronson's fascinating book of the same name.
We haven't heard of that one, Sarah, but we're excited for Ready Player One!, too! Which character makes you swoon the most (yours or someone else's)?
Sarina: I'll go retro. Johnny from Dirty Dancing.
Sarah: I'm going to have to go with Steve Trevor from Wonderwoman. The way he got out of her way, but was still hot…*fans face*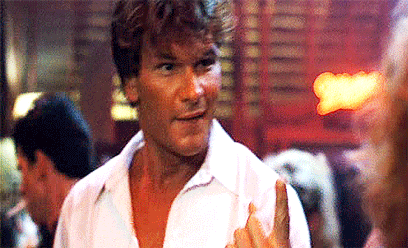 Both great choices! Do you have any current or future projects you can tell us about?
Sarina: I'm almost done with True North #4!
Sarah: I'm working my way towards finishing the third book in my Brothers Ink series.
So excited for both of those! Is there ever anything that you always wish someone would ask you, but they never do?
Sarina: "How do you feel about math?" Why thank you for asking! I love math, it's my super power. I'm not intimidated by numbers and I rather love data.
Sarah: "Would you like an infinite number of wishes with which to do good in the world (and maybe indulge yourself a little)?" That never happens, for some reason.
Sarina: Well, damn. Hers is better. But…math!
I love math, too, Sarina. And yeah, I guess Sarah's answer makes us all feel guilty haha Thanks again for coming by, ladies. We can't wait to get our ::grabbyhands:: on Temporary!
Sarina: Thank you!
Sarah: We hope you love it!
***About Sarina Bowen***
Sarina Bowen is a USA Today bestselling author of contemporary romance. She lives in Vermont's Green Mountains with her family, six chickens and too much ski gear and hockey equipment.
In 2016, Sarina became a Rita Award winner! The Romance Writers of America honored HIM by Sarina Bowen & Elle Kennedy with Best Contemporary Romance, Mid-Length.
Find Sarina Here: Website | Facebook | Twitter | Goodreads
***About Sarah Mayberry***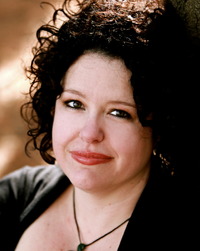 Sarah Mayberry was born in Melbourne, Australia, and is the middle of three children. From the time that she first "stole" paper from kindergarten and stapled it together to make "books," Sarah has always wanted to be a writer. In line with this ambition, she completed a bachelor of arts degree majoring in professional writing, then sat down to write a book. When inspiration didn't strike, she began to wonder if, perhaps, she needed to live some life first before writing about it.
This still left the burning question of how to pay the rent. She found her way into trade journalism, working off the principle that it was better to write anything for a living than nothing at all. Her time there lead to the opportunity to launch a new decorator magazine for one of Australia's major retailers, an invaluable and grueling experience that she found very rewarding. But the opportunity to write fiction for a living soon lured Sarah away. She took up a post as storyliner on Australia's longest running soap, Neighbours. Over two years she helped plot more than 240 hours of television, as well as writing freelance scripts. She remembers her time with the show very fondly — especially the dirty jokes and laughter around the story table — and still writes scripts on a freelance basis.
In 2003 she relocated to New Zealand for her partner's work. There Sarah served as storyliner and story editor on the country's top-rating drama, Shortland Street, before quitting to pursue writing full time.
Sarah picked up a love of romance novels from both her grandmothers, and has submitted manuscripts to Harlequin many times over the years. She credits the invaluable story structuring experience she learned on Neighbours as the key to her eventual success — along with the patience of her fantastic editor, Wanda.
Sarah is revoltingly happy with her partner of twelve years, Chris, who is a talented scriptwriter. Not only does he offer fantastic advice and solutions to writing problems, but he's also handsome, funny and sexy. When she's not gushing over him, she loves to read romance and fantasy novels, go to the movies, sew and cook for her friends. She has also become a recent convert to Pilates, which she knows she should do more often.
Find Sarah Here: Website | Facebook | Twitter | Goodreads
***About the Book***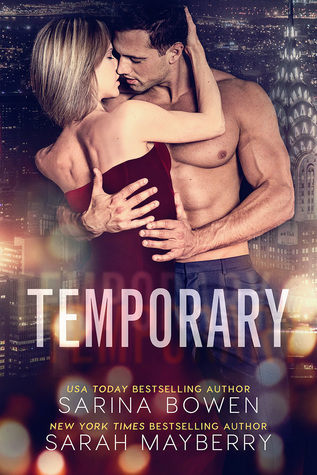 Temporary
by
Sarah Mayberry
,
Sarina Bowen
Also by this author:
Him
,
The Fifteenth Minute
,
Us
,
Rookie Move
,
Good Boy
,
Goodbye Paradise
,
Stay
,
Hello Forever
,
Heartland
Published by
Rennie Road Books
on September 12th 2017
Genres:
Contemporary Romance
,
Forbidden Love
,
One Night to More
,
Opposites Attract
Character(s):
Businessmen/Lawyers/Entrepreneurs
,
Foreign Mouths We Want to Kiss
Pages:
302
Goodreads
Buy the Book
The most beautiful man I've ever seen is the one who can ruin everything...

The first time I lay eyes on Callan Walker, I know he'll be trouble. With his smug grin, hot Aussie accent and thousand dollar shoes, he's just the kind of rich guy who always gets what he wants.

And he wants two things: a night of sin, and my cooperation as he outmaneuvers his powerful mother to take control of his uncle's estate.

I can't afford either one. I'm the only thing standing between my little sister and the foster care system. He may have money and charm on his side, but I have something even more powerful -- pure desperation. This temp job at his mother's company can become a full time job for me. It has to.

But when Callan's eyes rake over my body, sometimes I forget my obligations. His piercing gaze finds the fun, optimistic girl I used to be and not the tired person I've become.

And it works--if only for a moment. Our night together was a mistake. I can't afford to get sucked into his high-powered family's treachery. But the closer I get to Callan, the more layers I find beneath those expensive clothes. Though I can't forget this is temporary. He's temporary. I have too much to lose.

Too bad my foolish heart didn't get the memo...
***Our Thoughts***
Erin: There is always a mixture of trepidation as well as excitement when a favorite author collaborates with a new author. Sarina Bowen has long been a favorite here at Pretty Sassy Cool and anytime she releases a new book it's like Christmas, so when we saw that she was writing a new book with a new to us author, well, the anticipation was at an all-time high. Add in that gorgeous cover (we mean, did you really look at it?! So pretty!) and a blurb that had us making super grabby hands and we couldn't wait. And boy are we ever thrilled to tell you guys that not only did Temporary meet all of our expectations, it surpassed them. By miles. This books is romantic and swoony and angsty and sexy and just so good that we never wanted it to end. No lie. It was THAT good.
Set in New York City, Bowen and Mayberry have written a story that brilliantly encapsulates all that you think of when you hear New York City. Constant motion, the people, the sights, the smells; it's impossible not to let the location be just as big a part of the story as the words themselves. We first meet Grace Kerrington as she's trying to get her and her sister, Olivia, out the door of their apartment and ready to start their days. There is chaos and a sense of frantic energy and right away we're able to tell just what Grace is dealing with. A fifteen year old sister she's the guardian of, a job she desperately needs, and a sense that she's one step away from everything falling apart. A reprieve of sorts awaits her when she arrives at work, late, in the form of a job assignment. As of right now, she's a Temporary employee but she's been charged with cataloging and taking an inventory of her boss's recently deceased brother's belongings to sell. It's an opportunity for a permanent job she can't waste and it seems simple enough … that is until she meets Callan Walker.
Wealthy playboy and the estranged son of her boss, Callan is a complication Grace definitely does not need. He's gorgeous and charming and their attraction to one another is undeniable … and add an Australian accent to boot and Grace is fighting a battle she can't win. What also doesn't help is Callan's obvious and genuine love and grief over the loss of his Uncle Jack. Callan is there to locate another will, one that will keep his mother, and now Grace, from liquidating his beloved uncle's estate. The more time Grace and Callan spend together, the more Callan shares stories of Jack, the more Grace falls, even though she knows she shouldn't.
Temporary is one of those books that sucks you in right from the get go and doesn't let up even the littlest bit the farther along you read. The writing flows beautifully, so smoothly it's impossible to tell which author wrote which part and that's something that's hard to do and not often achieved. Grace is this fierce woman who would do anything for her sister and finds herself in a situation that slowly steamrolls out of her control. Callum is sexy and endearing and the more you find out about his family, the more you root for him. There is romance and friendship and some really great banter between these two. The sparks definitely fly and the chemistry is sizzling hot. It's always a favorite when we get both points of view in a book, and in Temporary it added so much to see things from Callan's viewpoint.
Temporary is a everything a great romance should be. The intrigue, the family dynamics, the anticipation of that moment when things would crumble as you knew they would, the romance … all of it just worked so well. We can't wait to see what these two authors have in store for us next, and hopefully we won't have to wait too long!
Report Card
Cover
Characters
Plot
Writing
Steam
Overall:
5
Related Posts