If you know us, you know that saying we're Santino fans is a massive understatement. We love him and after reading Insight, we could hardly wait for the continuation of the series. Thank rob Santino delivered with Oversight. You're going to love it, pretties! Enough of our flailing, let's get to the 411 on Oversight by Santino Hassell, along with a fun excerpt and our review.
***About the Book***
Oversight
by
Santino Hassell
Also by this author:
Sutphin Boulevard
,
Strong Signal
,
First and First
,
Fast Connection
,
Hard Wired
,
Mature Content
,
Illegal Contact
,
Third Rail
Series:
The Community #2
Published by
Riptide Publishing
on June 26th 2017
Genres:
Falling for the Bodyguard
,
Fantasy
,
M/M Romance
,
Paranormal Romance
Pages:
242
Goodreads
Buy the Book
Spoiler Alert! The following blurb contains spoilers for Insight, book one of The Community.

Holden Payne has it all . . . or so he thinks. As heir to the founder of the Community—an organization that finds, protects, and manages psychics—he's rich, powerful, and treated like royalty. But after a series of disappearances and murders rock the Community, he's branded the fall guy for the scandal and saddled with a babysitter.

Sixtus Rossi is a broad-shouldered, tattooed lumbersexual with a man-bun and a steely gaze. He's also an Invulnerable—supposedly impervious to both psychic abilities and Holden's charms. It's a claim Holden takes as a challenge. Especially if sleeping with Six may help him learn whether the Community had more to do with the disappearances than they claimed.

As Holden uncovers the truth, he also finds himself getting in deep with the man sent to watch him. His plan to seduce Six for information leads to a connection so intense that some of Six's shields come crashing down. And with that comes a frightening realization: Holden has to either stand by the Community that has given him everything, or abandon his old life to protect the people he loves.
***EXCERPT***
Six was sitting behind the desk, once again clad in a skintight polo buttoned up all the way but this time paired with cargo pants. As he sat on the edge of the chair with his thighs spread, Holden was waiting for all those muscles to burst the seams.
"Why do you dress like an extra from Jersey Shore?"
"I'd have to pop my collar for that." He only paused in his typing when a surprised laugh fell from Holden's mouth. Raising an eyebrow at me, Six said, "Was I not supposed to get the reference?"
"Well, you're a cyborg so I didn't think you would."
Keep Reading the Excerpt for Oversight by Santino Hassell
Keep Reading the Excerpt for Oversight by Santino Hassell
Six turned in the chair so he was facing Holden. He had on his default neutral face, but a slight twitch of his brow and lip betrayed possible amusement at the comment. Was there some getting through to him after all, or were they destined to stare at each other in mutual blankness to see who could emote the least for the next… however long he'd be here as Holden's handler?
"Not having an empathy chip doesn't make me a cyborg. There are plenty of ways to figure someone out without feeling any of their vibes."
Holden crossed his arms over his chest and leaned against the wall next to the desk. "As someone who was born with an empathy chip with elephantiasis, color me skeptical."
Six mirrored his post, crossing his arms and leaning back in the chair with his thighs spread. The view of thick thighs and a good sized bulge were a temptation Holden didn't try to resist. He glanced down twice before managing to hold Six's steady gaze.
***About Santino Hassell***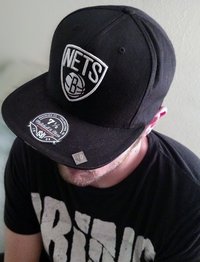 Santino Hassell was raised by a conservative family, but he was anything but traditional. He grew up to be a smart-mouthed, school cutting grunge kid, then a transient twenty-something, and eventually transformed into an unlikely romance author.
Santino writes queer romance that is heavily influenced by the gritty, urban landscape of New York City, his belief that human relationships are complex and flawed, and his own life experiences.
Find Santino Here: Website | Facebook | Twitter | Goodreads
***Our Thoughts***
Erin: If you are looking for a book that will have you on the edge of your seat, gripping so tight your fingernails ache and your fingers turn white, and has your heart beating a million miles a minute, then pick up Santino Hassell's newest book, Oversight, and get ready to strap in for one hell of a ride! Oversight is the second book in his thrilling Community series, and while the first book was great, this one upped the bar so high it could give you a nosebleed. This isn't a standalone book as the action picks up immediately following the ending of the first book, Insight, so make sure you're all caught up before diving in. Trust me, you don't want to miss anything. Complex, gripping, and sexy as hell, Oversight will rock your socks off.
This universe Santino Hassell has created is one full of psychics, empaths, precogs, voids, and so much more. I have to say that paranormal is not normally a sub-genre I'm drawn to, but this is Santino Hassell we're talking about so I knew he'd deliver a story that would grab me and not let go. And boy, I sure was right. Holden Payne, son of Community founder, Richard Payne, has lived a very privileged life. Gorgeous, wealthy, with empathic powers, he runs his night club Evolution and treats it as his personal playground. No one can resist Holden and he is never wanting for company in his bed, or his office, or anywhere else he feels like getting it on. After a gruesome murder in his club and some disturbing things coming to light, Holden isn't quite in the mood to partake in carnal pleasures. Especially not after his father sends Sixtus Rossi to babysit Holden and keep an eye on him and his club.
Sixtus Rossi is what is known as an invulnerable. He's immune to psychic powers and as such he's impervious to Holden's empathic abilities … and his sexual advances. A big, tattooed guy with a man bun and an inability to feel empathy, he was so fascinating. He's dry, stoic, and is brutally honest in all things because he can't do anything else. Holden often refers to Six as a cyborg, but the more time Holden spends with Six, the more we see this is just not the case.
Santino leads his readers on a thrilling journey as Holden discovers more about the sinister elements surrounding his beloved Community. As Holden learns that all is not as he thought, the only person he can turn to, the only one he trusts is Six. These two have a powerful connection and I loved how Santino approached this, how an event that seemed so fleeting, had such a profound effect on Six. As always, Hassell's writing is top notch and his ability to weave a complex plot that also has humor and plenty of hot, intense sex, is really unparalleled. There are so many things to keep track of, so much that builds on the clues that Hassell brilliantly leaves, that you can't stop reading.
Oversight is a raw, gripping, suspense filled book, but the burgeoning relationship between Six and Holden doesn't ever take a back seat. These two are powerful together, and once Holden and Six drop their walls (a hard thing to do for an empath and an invulnerable!) it is something else. It's emotional and intimate.
"Yes," Six said in a guttural growl. "And it's not just the sex. When we fuck, I'm sucked into this light. This place made of goodness and happiness. It's the best feeling in the world, and it's because I'm with you."

Holden sucked in a breath. "Maybe it's just an orgasm you're feeling."

"No." Six's voice was a thunderclap, his fierce scowl a storm. "It's you, Holden. You make me feel like someone else. Like someone new."

"Is that a good thing?"

"Yes. I always knew you were different. Special. I just didn't know…" Six faltered, his confusion looking severe despite the softness emanating from his eyes. "I didn't know I'd feel this way about you. The idea of you being hurt made me insane. I got here as fast as I could and the whole time it felt like someone was ripping my heart in shreds because I thought I'd be too late."
*sigh* So intense, yeah?
Trent and Nate from Insight make a much-welcomed appearance as well as Elijah, Chase, and Lia. We learn more about Holden's mom and the underground group Ex-Comm. There's so much going on, but it's never too much. Once you start reading, you'll be sucked into the world Santino has built and you won't want to leave. The battle of good versus evil wages on and we'll have to wait until book 3 for the conclusion. But don't wait to jump into this series. Really, don't.
Report Card
Cover
Characters
Plot
Writing
Steam
Overall:
4.5
*fans self* Can you even stand it? If you haven't grabbed this book yet, you better jump on it!
Related Posts