You already know how much we ❤ Megan Erickson and Santino Hassell. Their Cyberlove Series is one of our favorites–ever. So you know we could hardly wait to get our hands on Mature Content. We let you know about the fabulous 99¢ sale going on right now for Fast Connection, and today we're going to share a great excerpt from Mature Content as well as our thoughts on the book. First, you know the drill–here's the 411 on Mature Content by Megan Erickson and Santino Hassell:
***About the Book***
Mature Content
by
Megan Erickson
,
Santino Hassell
Also by this author:
Make It Right
,
Changing His Game
,
Focus on Me
,
Dirty Talk
,
Dirty Deeds
,
Tied to Trouble
,
Strong Signal
,
Out of Frame
,
Leveling the Field
,
Fast Connection
,
Hard Wired
,
Sutphin Boulevard
,
First and First
,
Oversight
,
Illegal Contact
,
Third Rail
Series:
Cyberlove #4
Also in this series:
Strong Signal
,
Fast Connection
,
Hard Wired
Published by
Megtino Press
on June 2nd 2017
Genres:
Contemporary Romance
,
Enemies to Lovers
,
M/M Romance
,
Opposites Attract
Character(s):
Artists/Photographers/Producers/DJs
Pages:
320
Goodreads
Buy the Book
My life plan is to be brutally honest all the way to the bank. Don't believe me? I run a popular YouTube channel called TrashyZane, and my claim to fame is oversharing about every aspect of my personal life. Sometimes while tipsy. Not everyone loves my style, but I have a long history of icing out people who can't handle me. I have no time for judgmental foolishness.

Except, apparently, when it comes to Beau Starr. His channel is the polar opposite of mine, and so is he. Wholesome, inspirational, and clean-cut. Everything about him should turn me off, but when we hook up following a confrontation at a convention, my world flips upside down. Not only does Beau Starr turn me on, he uses the exact combination of dirty talk and roughness needed to turn me out.

But we still hate each other. I think.
***EXCERPT***
My door burst open, and I sat up from my two-week-old couch divot. Had I locked the door after the pizza man had left days ago? When I heard Jesse's and Ian's voices, I thought I was hallucinating. Why were they in L.A.?
"You can't just barge in," Jesse said. "Knock."
"He's probably just in the bathroom looking at himself in the mirror and taking selfies." That was Ian.
What was the date? I picked up my phone and swiped to my calendar. Oh fuck, Jesse and Ian were in town scouting apartments. They said they'd drop by to see me and I was….
Keep Reading the Excerpt for Mature Content
Keep Reading the Excerpt for Mature Content
Jesse stopped so abruptly that Ian crashed into his back. They both stared down at me in horror.
"Beau has facial hair?" Ian clutched his boyfriend's shoulders. "I honestly thought he had laser hair removal."
"Seriously?" I said, at the same time Jesse rolled his eyes. "I can grow a beard if I want to. I just never want to, okay? It comes in patchy and it itches."
"Huh." Ian watched me suspiciously, like I was going to turn into a werewolf.
"I'm just having a bit of a lie-in," I said.
Ian's eyes got bigger. "A lie-in? What are you, British?"
Jesse, my dear cousin, looked downright concerned. "What the hell is wrong with you?"
"Nothing is wrong. Can't a guy have some downtime?"
Jesse sat down next to me, wrinkling his nose and glancing down at my body. "Beau, downtime for you is like…drinks at the beach. This is—" He gestured at me. "I don't know what this is. Did you remember we were stopping by?"
I picked up my phone and pretended to look at it. "I might have put it in my calendar wrong. Sorry about that. So, how is apartment hunting for you two lovebirds? Are you two okay in separate chairs here? Any separation anxiety?"
Jesse poked me with his elbow. "Apartment hunting is expensive." He eyed Ian who'd curled himself up on a chair across from us, gaze on his phone. "But we can talk about that later. Do you want to shower? Change your pants?"
"Are you my mom?"
"Well, no, but I'm concerned!"
"And I'm fine," I said through gritted teeth, annoyed with his questioning.
"Did you pre-record the last two weeks' videos?" Ian asked bluntly.
"Yeah, I do that a lot when I travel."
Ian raised his eyebrows, but I stared back at him in a challenge. Usually I lived for our banter, but today was not the day.
"Okay," he said slowly. "Just curious, because you look like that. And Zane has been posting weird videos. And there's some rumors you had some kind of intense convo at the bar at NerdCon."
I froze. My mom mentioning our videos was no big deal. But actual rumors that we were talking? Shit. I wasn't ready to explain my actions at the bar, or in the hotel room, with anyone. Not even Jesse. Especially considering how much shit I talked about Zane to him on a regular basis.
"We talked for a minute about the panel, but that was it." I rolled my eyes and flopped back down on the couch, resting my feet on Jesse, who made a face. "People always want to make drama where there isn't any. And is Zane posting weird videos out of the norm? He's Zane."
Ian eyeballed me suspiciously. "I guess," he muttered before refocusing on his phone.
"Ian's been worried about Zane," Jesse said.
"Oh?" I was so good at pretending everything was okay.
"Yeah, his videos have been off for the last two weeks."
"Huh. I'm sure he'll let everyone know why soon or snap back in a little bit."
"Maybe I'll reach out to him," Ian said.
"I'll see him at Rainbow Ball next week," I said, not knowing why I was speaking at all. "I'll check in with him, tell him you asked about him."
Ian gave me another of his analyzing stares. "Yeah, I'd like that. Tell him I'm thinking of him."
"Sure," I said.
It looked like he wanted to say more, but his phone rang. A smile spread over his face, and he jumped up. "Hey, I need to take this. This author wants to hire me for a big commission piece."
I gestured down the hallway. "You can go into my bedroom if you want."
"Cool, thanks."
When Ian was out of the room, I glanced at Jesse and found him still studying me.
"You want to talk now that Ian is gone?" he asked knowingly.
I flicked the seam of my pillow. "What's that supposed to mean?"
"You're being weird, and I'm not sure if it's because of Zane or something else."
"It's not because of Zane. Well, some of it is, I guess."
"Ah." He grinned. "Does that mean there is a thing with Zane?"
I stood up and ran my hands through my hair, which had a life of its own due to the amount of grease in it. "Fine, yes. Okay? We fucked at NerdCon. It was amazing, but we still hate each other, so it's not happening again."
Jesse's eyes were huge. "I'm…not sure what to say right now?"
I wasn't either. All our lives, I'd been the bossy one, the leader, and Jesse had been the follower. I was the ambitious one, the person with answers and advice. And now the shoe was on the other foot. Jesse had a career and a happy life, and I was a goddamn mess. But maybe I'd always been a mess. I was just excellent at covering it up with a smile.
***About Megan Erickson ***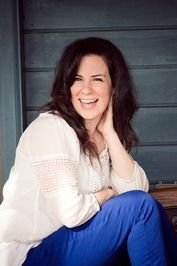 Megan Erickson grew up in a family that averages 5'5″ on a good day and started writing to create characters who could reach the top kitchen shelf.
She's got a couple of tattoos, has a thing for gladiators and has been called a crazy cat lady. After working as a journalist for years, she decided she liked creating her own endings better and switched back to fiction.
She lives in Pennsylvania with her husband, two kids and two cats. And no, she still can't reach the stupid top shelf.
Find Megan Here: Website | Facebook | Twitter | Goodreads
***About Santino Hassell***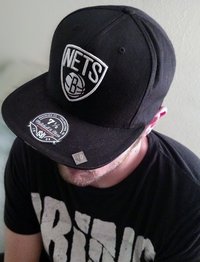 Santino Hassell was raised by a conservative family, but he was anything but traditional. He grew up to be a smart-mouthed, school cutting grunge kid, then a transient twenty-something, and eventually transformed into an unlikely romance author.
Santino writes queer romance that is heavily influenced by the gritty, urban landscape of New York City, his belief that human relationships are complex and flawed, and his own life experiences.
Find Santino Here: Website | Facebook | Twitter | Goodreads
***Our Thoughts***
Erin: Steamy. Dirty. Raw. Gritty. Real. All of these and more describe Mature Content by Megan Erickson and Santino Hassell. Mature Content is the fourth book in their highly addictive and deservedly popular Cyberlove series. If enemies to lovers is your jam, you won't find anything that hits all your buttons as perfectly as Beau Baby and Trashy Zane. I guarantee it. You could probably get away with reading this book as a stand alone, but I wouldn't recommend it. To really get a feel for where the hate comes in, and when I say hate, it's really hate, I strongly suggest reading the third book, Hard Wired, to give you all the context you'll need to truly appreciate these two characters.
Beau Starr and Zane Brody, aka TrashyZane, are both hugely popular YouTube stars with hundreds of thousands of followers. They're both proudly gay, but each approaches their brand differently. Beau is the gay boy next door, whose wholesome image of always being nice, always positive and upbeat, with safe sex reminders and calling his followers beautifuls is totally different from Zane's loud and in your face, flamboyance. He definitely approaches life on his terms and doesn't take shit from anyone. Not his family and certainly not from buttoned-up rival Beau Starr. He's honest to a fault, bold and brazen, and really not afraid of going after what he wants and being who he wants to be. This is evident in the way he talks to his avid followers and the way he approaches sex. He likes it hard and dirty, the harder and the dirtier the better. And if there are fishnet stockings, a bit (or a lot) of hair pulling and some filthy talk at the same time? All the better as far as Zane is concerned.
The first time these two hate fuck is eye-opening. Beau is a beast in the bedroom and everything Zane craves in a bed partner. The fact that these two are so improbably compatible in bed throws them both for a loop as you can well imagine. But, as I'm sure you can also guess, the more these two find themselves in bed together, the more they get to know one another. There's snarky texts between Beau and Zane and this is somewhat of a trademark of this series. They're done so well and really give the reader such a unique perspective into the characters.
Mature Content is about more than sex, though. Beau is struggling to be the person he wants to be, even though it goes against what his parents, his sponsors, and his followers want, and puts his new television gig in jeopardy. The more time he spends with Zane, the more honest he is about his wants in and out of the bedroom, the more he sees his life is not how he wants it to be. His douchebag of an ex, Warren, doesn't help with this nor does Beau's fear of his mistakes being aired for the public. There were a few times I wanted to shake these two and tell the to just talk already, but when you've been hurt and made to feel less than accepted like Beau and Zane have, the walls are understandable.
As with all the other books, there are a plethora of secondary characters that add so much. Cameos by Jesse and Ian were awesome and then we have Miguel, Debonair, Zane's amazing grandmother and others who just enriched the story and rounded it out. I'm telling you, this dynamic duo of Megan Erickson and Santino Hassell really know how to write a book that is sexy and funny and romantic and emotional without ever being trite or contrived. Yes, there's a lot of sex, but it's never sex just for sex's sake. Yes there's hate sex, and wall sex, and kinky sex, and there are fishnets and trench coats, but the sex positive attitude is to be commended.
Mature Content is such a fantastic book with flawed characters that you'll definitely fall in love with. Megtino just keeps getting and better with every book they write and let's all just hope that there are more books in their and our futures. Make sure you check this book out, guys. It's definitely a winner!
Report Card
Cover
Characters
Plot
Writing
Steam
Overall:
4.5
What do you think, Pretties? Which one is your favorite from the Cyberlove Series?
Related Posts