That's right! TWO Books from Sarina Bowen and Elle Kennedy!!!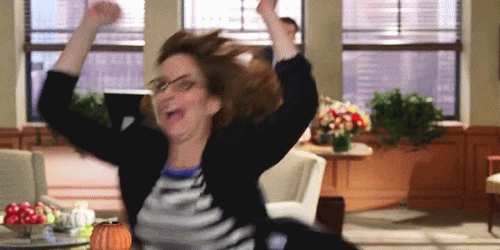 We are so excited. Here's the 411 on Good Boy and Stay, which both hit shelves January 31, 2017.
***About Good Boy***
Good Boy
by
Elle Kennedy
,
Sarina Bowen
Also by this author:
Him
,
Us
,
Addicted
,
One Night of Sin
,
Good Boy
,
Stay
,
The Fifteenth Minute
,
Rookie Move
,
Goodbye Paradise
,
Hello Forever
,
Temporary
,
Heartland
Series:
WAGs #1
Also in this series:
Good Boy
,
Stay
Published by
Self-Published
on January 31, 2017
Genres:
Contemporary Romance
,
Falling for Best Friend's Sibling
,
Player Falls in Love
Character(s):
Hockey Players
Goodreads
Buy the Book
Hosting her brother's wedding for an MVP guest list is the challenge of Jess Canning's life. Already the family screw-up, she can't afford to fail. And nobody (nobody!) can learn of the colossal mistake she made with the best man during a weak moment last spring. It was wrong, and there will not be a repeat. Absolutely not. Even if he is the sexiest thing on two legs.

Blake Riley sees the wedding as fate's gift to him. Jess is the maid of honor and he's the best man? Let the games begin. So what if he's facing a little (fine, a lot) of resistance? He just needs to convince the stubborn blonde that he's really a good boy with a bad rap. Luckily, every professional hockey player knows that you've got to make an effort if you want to score.

But Jess has more pressing issues to deal with than sexy-times with a giant man-child. Such as: Will the ceremony start on time, even though someone got grandma drunk? Does glitter ever belong at a wedding? And is it wrong to murder the best man?

Warning: Do not read while sipping hot liquids. Or cold ones. Or while sitting anywhere laughter would be inappropriate. Contains hot but hilarious hockey players, puppies and a snarky pair of underwear.
***About Stay***

Stay by Sarina Bowen and Elle Kennedy
Series: WAGs #2
Published on January 31, 2017
Eriksson's book
We know you can't wait, either, right?!
Related Posts