If you know us, you know that Santino Hassell is one of our very favoritest people/authors, so we were on the edge of our seats in anticipation for Citywide, which is a collection of novellas set in the world of the Five Boroughs Series. We've got an excerpt to share with you, as well as a giveaway that you won't want to miss, Pretties, But first, you know the drill–here's the 411 on Citywide by Santino Hassell:
***About the Book***
Citywide
by
Santino Hassell
Also by this author:
Sutphin Boulevard
,
Strong Signal
,
First and First
,
Fast Connection
,
Hard Wired
,
Mature Content
,
Oversight
,
Illegal Contact
,
Third Rail
Series:
Five Boroughs #6
Also in this series:
Sutphin Boulevard
,
First and First
,
Third Rail
Published by
Riptide Publishing
on November 13, 2017
Genres:
Contemporary Romance
,
Fake Relationship to More
,
LGBTQ
,
M/M Romance
,
Ménage
,
Opposites Attract
,
Second Chance Romance
Pages:
370
Goodreads
Buy the Book
A record-breaking heat wave engulfs the Five Boroughs, and emotions run as hot as the temperatures.

In Rerouted, Chris Mendez is trying to live a drama-free life. That doesn't include another threesome with Jace and Aiden Fairbairn. But then a citywide blackout leaves them trapped together, and Chris is forced to re-examine everything he thought he knew about relationships and his own heart.

In Gridlocked, former Marine Tonya Maldonado is keeping real estate heiress Meredith Stone on permanent ignore. Mere isn't Tonya's type. Not even close. Who cares if she kisses like a dream and has the filthiest mouth this side of the East River? But then a security detail at a summer party ends with her saving Mere's life and discovering they have more chemistry than she'd ever imagined.

In Derailed, Stephanie Quinones escapes the heat and her complicated love life by going on a company retreat. Trouble is, it's a couples' retreat, and she lied about having a boyfriend. Unfortunately, the only person willing to play pretend is her on-again/off-again fling, Angel León. They're currently "off again," but after a week in the woods, Stephanie realizes she wouldn't mind them being permanently on.
***EXCERPT***
Even with that rationale in mind, I looked around my bedroom with critical eyes. I'd been on the lease with Angel for years, but while I was active in the Corps, the apartment had been his to turn into a pretty bomb bachelor oasis. I'd told myself, for the past couple of years, that I would deck out my room to look as fly as his, but all I'd managed was a platform bed and new sheets from Ikea, a full-length mirror that leaned against the wall, and an enormous backlit graffiti pop wall piece of the Puerto Rican and genderqueer flags wrapped together. Michael Rodriguez, Raymond's brother, had given it to me for my twenty-first birthday—basically proving that Rodriguez peeps were the best peeps on Earth.
Bad-ass art aside, there was nothing else in the room. Not even a TV. I couldn't tell if it looked all cool and minimalist, or if Meredith would take one look at my room and think I was some kind of psycho for having zero possessions.
Shaking my head, I stripped off my clothes, tossing the suit in the laundry basket shoved into my closet, left my chest binder on, and threw on a white ribbed tank and pair of basketball shorts. I needed a shower, but I wasn't about to wander around in a fucking towel while Victor's ass was hanging around.
My door opened, and Meredith walked in wearing a pair of my old silkies—the green booty shorts Marines had once worn during PT—and a black tank top. It was too small for her, so her breasts were straining against the stretchy fabric.
"Really?" I asked, not hiding the way I was looking her up and down. "Really, Meredith?"
"What?" She tossed her clothes in a careless pile by the window and tied her hair back in a loose ponytail. "You said I could borrow something."
Keep Reading the Excerpt for Citywide
Keep Reading the Excerpt for Citywide
"You're a walking thirst trap."
A gleam shone in her eyes, but she just rolled her shoulders and moved closer to my bed. Her hair still reached almost to her ass. When she walked, the tip swung like a pendulum right at the small of her back. She was clearly trying to hypnotize me into bad decisions.
"It's disgustingly hot, and you're surviving on fans. It was this or the boob tape and thong I was wearing under my dress. Your choice, T."
The other option sounded pretty damn great.
"I don't know how people wear thongs," I said, sitting at the head of the bed with my legs sprawled in front of me. "I could barely stand those fucking silkies. I felt like my ass was out."
"There's nothing else I could wear under that dress that wouldn't show." Despite all her brash talk, Meredith lingered at the edge of the bed like a nervous cat before climbing in beside me. She extended her long legs and crossed them at the ankles. "I thought you were taller than me."
I shot her an incredulous look. "How? You're tall as fuck."
"I dunno. You just . . . seem bigger than you are? Like your presence or something." A flush rose up her neck, spreading onto her cheeks. So pretty and kissable, I had to ball my hands in the sheet to keep from putting my hands on her. "Look, these are the things I think about."
"My presence?"
"Yes." She inched closer to me and rested her head on my shoulder. "I told you, there's something about you. Even before the dressing room incident, I was kind of obsessed."
***About Santino Hassell***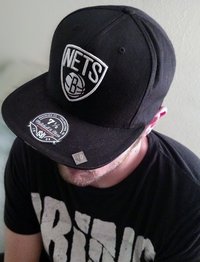 Santino Hassell was raised by a conservative family, but he was anything but traditional. He grew up to be a smart-mouthed, school cutting grunge kid, then a transient twenty-something, and eventually transformed into an unlikely romance author.
Santino writes queer romance that is heavily influenced by the gritty, urban landscape of New York City, his belief that human relationships are complex and flawed, and his own life experiences.
Find Santino Here: Website | Facebook | Twitter | Goodreads
***GIVEAWAY***
Win 2 backlist e-copies of any Santino Hassell book!
a Rafflecopter giveaway
As always, we can't wait for more from Santino Hassell, so luckily we have this awesome collection to tide us over until Down By Contact! 😍😍😍 Grab Citywide now, Pretties!
Related Posts