It's time for the first-ever Week-Long Bloggiesta. There have been several Bloggiestas that have spanned over a few days or a weekend, but this is the first time that it's going for an entire week. What is Bloggiesta, you ask?
In short, Bloggiesta is a blogging marathon revolving around ticking off those items on your to-do list and improving your blog while in the good company of other awesome bloggers doing the same thing. Our awesome mascot Pedro (Plan. Edit. Develop. Review. Organize) is ready to break out the nachos, enchiladas, drinks, mariachi music and whack a pinata or two! It's nothing short of an awesome fiesta!
I've participated in Bloggiesta before with great success, so I figured it's time to take the leap and dedicate a week to cleaning things up and streamlining as much as possible. Because I help run so many sites, my to-do list is hella long, but that's okay.
To sign up, head over to Bloggiesta and join us!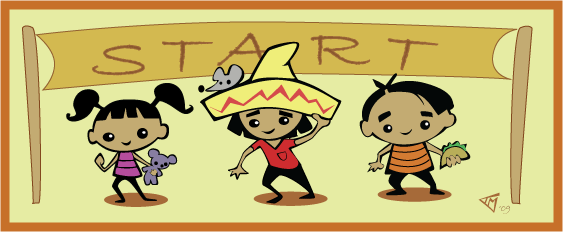 Personal
Do at least 3 Mini-Challenges:
Social Media/Promo (on Sites)
Swoony Boys Podcast
Plan Upcoming Themes
Format Authors for UBB
Make Schedule to Add Authors Info to Old Posts
Make Blooper Episode (ETA: Changed my mind about doing this now)
Set Up Top 15 Lists for April, May, and June
Set Up Reviews for April
Check Pages for Updates
Start Redesigning New Theme for Site (ETA: Will do in June. Jeez why do I put off everything until June?)
Update Book Banners in Sidebar (make toggle list?) (ETA: Decided to do this when I update site)
Add Tag Icons (ETA: Decided to do this when I update site)
Add Automatically Updating Index for Pages:
Waiting on Wednesday (maybe)
Interviews: Characters and Authors
Dream Cast
VBC/Readathon
Pretty Sassy Cool
Send Interview Questions to Jess and Debbie
Set Up Reviews for April
Cookbook Interview Questions
Schedule Cookbook Interviews
Make List of Published Works from Fandom Authors
Update Tags
Update Categories
Clean Up Featured Images
Update Review Policy
Add Automatic Author Interview Index
Format Authors for UBB
Make Schedule to Add Authors Info to Old Post
Check Pages for Updates
Add Tag Icons (Decided I don't need that on this site. I think.)
Add Bios and Update About Us Page
Make Schedule to Add Bios to All Posts
Side Bar Updates:
Memes We Participate In
Daily Deals
Pretty List (not sure about this)
Blogroll (or not)
Tours
Decide if I want to add Book Banners to Sidebar or make a Page for that
Other
Whew! *wipes brow* I really doubt I can get all of this done this week, but at least I have a list!
How about you? Are you ready to join us for Bloggiesta?
Related Posts