You know we love Harlequin romance–well, all romance for that matter! We were pretty dang excited when we were invited to participate in the blog tour for Locked in Temptation by Brenda Jackson. Brenda sat down with us and gave us her Top 6 Favorite Alpha Men, and we think you'll be pretty stoked to see them. We've also got a fabulous giveaway to share with you, so be sure to keep reading for that, pretties. Without further ado, let's find out the guys that make Brenda Jackson's toes curl:
***Brenda Jackson's Favorite Alpha Men***
I love Alpha men. The strong, daring, take charge, I-will-kick-your-butt-if-you-mess-with-my-woman type male who loves hard and deep, although at first he's reluctant to do so. Their hearts can't easily be tamed, but when it is, they will love a woman to madness and cherish her forever. There are several of these men who over the years have captured my heart.
First up is Brandon Birmingham from The Flame and the Flower, a historical novel by Kathleen Woodiwiss. This was one of the first historical romances I read and I was so captivated, I named one of my sons after the hero.
Justin Blade from Nora Robert's MacGregors Series, Playing the Odds. Part Comanche, part gambler and all man is how I like to describe Justin. I fell in love with Justin so much that I named the hero from my very first book, Tonight and Forever, after Justin.
Chase Jefferson from Beverly Jenkins' historical novel, Night Song. Chase definitely wasn't the marrying kind until a woman captured his heart. I loved Chase's strength and the brimming romance and passion he had for the woman he loved. I don't want to admit to how many times I've read this novel. Unashamedly so.
Wolf MacKenzie in Linda Howard's novel, Mackenzie's Mountain. All I can say is what a man, what a man, what a man. This is another novel that I've read so many times and each time I end it on an exhilarating sigh. Wolf was his own man and was determined to protect the woman he loved.
Lori Foster writes about so many wonderful alpha men that it is so hard to pick one as my favorite. But the one that quickly comes to mind is Jackson Savor, from Lori Foster's novel, Savor the Danger. An alpha male hero combined with hot, edgy romance will work for me every time.
And I can't leave out one of my own heroes who I fell in love with the moment he made his stance known in my novels. Sir Drake Warren, the hero of my novel, The Midnight Hour is a kick butt first and ask questions later kind of guy who captured my heart.
***About Brenda Jackson***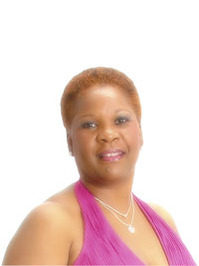 Brenda Jackson is the New York Times and USA TODAY bestselling author of over 100 novels and novellas, including two that have been turned into films—One Special Moment and Truly Everlasting. Brenda is a recipient of the Romance Writers of America's Lifetime Achievement Award and an NAACP Image Award nominee for Outstanding Literary Fiction for her book, A Silken Thread. Jackson is an advocate for diversity in romance and was the first African American author to make both the USA TODAY and New York Times bestseller lists in series/category romance genre.
Find Brenda Here: Website | Facebook | Twitter | Goodreads
***About Locked in Temptation***
Locked in Temptation
by
Brenda Jackson
Series:
The Protectors #3
Published by
HQN Books
on August 1st 2017
Genres:
Contemporary Romance
,
Romantic Suspense
Character(s):
Bodyguards/Security
,
Criminals/Ex-Cons
Pages:
384
Goodreads
Buy the Book
His job is to protect her…no matter the cost

Police detective Joy Ingram's connection to elite security expert Stonewall Courson is instant. Undeniable. Electric. But her commitment to protect and serve has always come first. Everything else is secondary—especially when she uncovers an underground surrogate baby-making ring. Joy can't risk a distraction during the most important case of her career, not even one as sexy as reformed ex-con Stonewall.

There are few things Stonewall values more than a strong woman. But when Joy's investigation draws her into a deadly conspiracy that goes deeper than she ever imagined, he must convince her that he's the best man to protect her. And while he puts his life on the line to save hers, the insatiable attraction between them becomes the one danger neither of them can escape.
***GIVEAWAY***
Win a $25 Amazon gift card from Locked in Temptation publisher Harlequin!
Please enter via the Rafflecopter form (US mailing addresses only) Giveaway provided by Harlequin.
a Rafflecopter giveaway
Good luck and don't forget to check out the other stops on the blog tour for Locked in Temptation by Brenda Jackson!
Related Posts