You thought we were lost, didn't you? Sorry for the lack of updates on our end. Between sicknesses and general bat-shit craziness, we've been busy. Kass has been total epic fail when it comes to formatting and posting. Never fear, pretties! We're still here, and we've got some really fun things planned for you starting next week!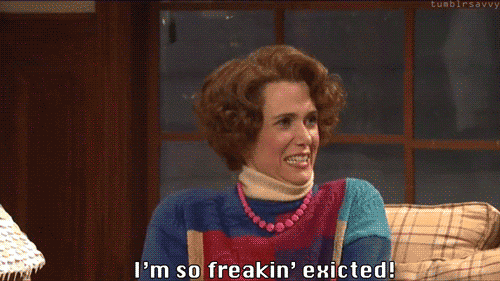 In case you're new around here, welcome to a new Week in Review. Each week, we'll try let you know what we've been reading and checking out, whether it's books, movies, shows, or anything else 🙂 So let's get to what the gang's been up to the last several weeks!
Sherry: Hello lovelies! I'm on vacay relaxing on the beach this week, so the TV watching has been put aside – I know – shocking!!! LOL. But, I'm reading on the beach so that's a plus. I'm a slow reader but you'll all be proud of me for finishing Gone Girl this week already. That means it is probably a book speed record for me — only a few weeks. LOL But, I had motivation because the movie came out last week and I was already planning on going to see that movie on our annual trip to Downtown Disney (while we're here in Florida) where we always see at least one movie. I really enjoyed the book, it had a few twists and turns that definitely caught me by surprise and I definitely wasn't expecting the ending and to be honest didn't love the ending, but it was an appropriate ending, just not quite the one I was rooting for. Crazy crazy book though.
The movie did not disappoint, IMO, either. It really followed the book well, the things that were left out or changed were pretty insignificant and didn't change the essence of the story. I'd say it was a double win for the book and movie. The movie kept to the not so happily ever after ending that you may root for, however, again it was the appropriate ending for the underlying meaning of the book. The characters are definitely multi-dimensional.
My sister-in-law and her two adult sons came to stay with us for a few days, and I have a fabulous time discussing all of our varied TV show similarities which lead to a few episodes of Breaking Bad, I had just started watching this show and it was their favorite show, so they talked us into watching a few episodes with them so that my husband could get appropriately hooked on it and watch it with me.
We took them to see Guardians of the Galaxy because they had not yet seen it. Of course, we all loved it, even though it was most of ours second viewing. If you haven't seen it yet, you should, it's a very good Marvel movie and even if comic book movies aren't your thing, I think you'll like it.
The only other things that have been on the TV this week in our condo has been my hubs random History Channel shows and Pawn Stars — boring to me. BUT, I have been able to sneak in a few of The Walking Dead marathon episodes trying to get my sister-in-law hooked. She's had a few nightmares she said after watching. Have I said lately that I can't wait until Sunday when Season 5 of TWD airs.
Today, I think I'm going to start Hallowed by Cynthia Hand, since I never read the 2nd and 3rd book. Maybe I can finish one or both of those lying on the beach the rest of the week.
Hope ya'll are having a great week!
Kassiah: I'm so proud of you, Sherry! And you know the Unearthly Series is one of my favorites. *sigh*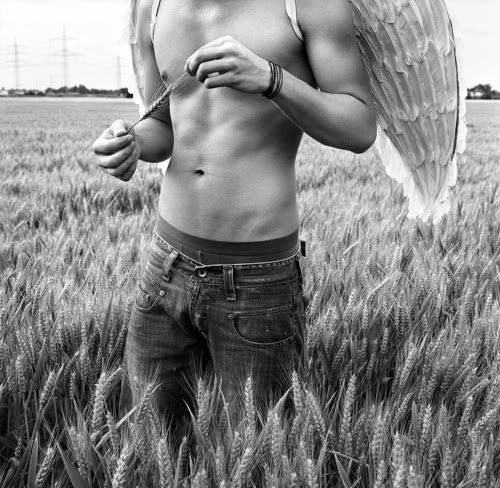 Sandi: Sherry, sounds like a great vacation! Here, we're kind of on our Home Improvement Vacation. Like, ripping up and laying down floor, expanding a closet, etc. Been pretty busy.
But! I read a history book that I found fascinating (I know, I know…) and…yeah. In fiction-land, I am half way through The Breadwinner by Deborah Ellis. I got this book because my son is doing a book report on it in school and I had never even heard of it before. Wow. This is a story about a culture of which I am largely ignorant and I am finding it very interesting. It takes place in present-day Kabul, Afghanistan, and involves a young girl, Parvana, who has to take on the role of a boy in order to earn money for her family. She's not perfect, not selfless, but she is very real and I'm interested in how this turns out.
I also found new beauty products this week. 🙂 I am using China Glaze's Call of the Wild nail polish. It's kind of a dark, dark chocolate brown after two coats. So far, I've only had one chipping moment and that was soon after application, so it's wearing well – better than the OPI from my last 'icure. And does anyone do dry shampoo? Well, I haven't used it for a long time until recently. (My mother was a beautician and there was a stigma as I grew up in my house about using dry shampoo. I don't know why.) Anyway! I am using Clairol Herbal Essences Dry Shampoo in their Color Me Happy formula. It's rather floral in scent – kind of a lot floral in fact – but it does the job. The purpose of this dry treatment is to fluff up the hair and absorb any oils that have accumulated. Enough to make it through a day at the office of a night out when you hadn't maybe planned on not having time to take a shower. I don't recommend it for repeat-in-a-row uses, but it's nice to have on hand when your hair needs an emergency lift.
I haven't caught up on either Gotham or Scorpion, but I hope to do that next week!
Kassiah: If you loved that Genghis Khan book, Sandi, I have one for you to read!!
Sherry: Sandi, I have never heard of dry shampoo, that sounds really interesting and maybe something I might need to check out. I sort of miss nail polish colors. I actually have a Manicurist license, but I didn't last long in the profession. I found out pretty quickly that I loved "getting" my nails done, not "doing" someone else's nails. I used to get my nails done regularly (when I had money) for years and I always had fun just letting my nail technician pick whatever color they wanted. So, every week I'd have a different color and a lot of times it would be the new colors because they wanted to try them out. I really like that and so did they. Now I'm on more of a budget and so I get the french manicure because it's easier for me to maintain myself and I can usually go 4-6 weeks between getting my nails done again. But, I really really miss playing with the different colors. Oh and I don't like painting my own nails either so yeah I know I could do it myself but nah. LOL
Kassiah: I love dry shampoo. I knew about it before, but really didn't start using it until last year when miniBB was in the hospital. He couldn't take a shower and not being able to wash his hair was driving him crazy. We got dry shampoo and loved it. We used the Suave brand and it was great. This summer, we tried out the Herbal Essences Naked Dry Shampoo, and it was FABULOUS. A few weeks ago, I used the Herbal Essences Body Envy Dry Shampoo and pretty much hated it, though, so I think you should give a few different ones a chance before deciding on the one that's right for you.
Sherry: The Affair – New Show – I've been really anxious to see this show ever since I started seeing commercials for it on Showtime. While it was obvious what the main theme would be, even the commercials eluded to some sort of crime that is being investigated. Without seeing anything, I assume it's one of the four main characters getting killed. But, who knows. As soon as I got home from vacay, I watched it On Demand. It was REALLY GOOD!!!! Like I really loved it and it was better than I anticipated which is great since I had high hopes as it was. I guess I sort of thought it would just be about two people having an affair and how the four of them deal with it. Throw in a murder and watch the drama. I should have known that a good show is going to develop the characters so that you don't hate the ones having the affair. It worked on me.
The way the show developed, I really understood how both characters allowed the affair to start. (Not that I'm saying it's ok, I don't think it's ever ok, but I definitely think understanding peoples motives can always help.) I also wasn't expecting the way they developed the first episode and wonder if this will play out every week this way. The first half of the show was Noah, Dominic West, telling his version of what leads up to and meeting Alison, Ruth Wilson. The second half of the show goes back to the beginning and tells Alison's version of the time leading up to and the meeting of Noah.
Spoiler Alert: Basically Noah is a school teacher wannabe novelist, married to rich woman whose family doesn't quite accept him. He's happy but with four kids they don't have time for sex. Alison, is a waitress at a diner in Montauk where Noah and his family come for the summer. Alison lost a child recently and is not dealing well with it. Their versions of the story sort of show the opposite one of them making the first move to start the affair – both looking desperately for something different in their lives. During the entire episode there is voice over of an interview with the police. You don't find out who is dead, (I guess you don't actually know the crime yet either) but at the end of the episode you do find out that it's been many years and that Alison has a child. One can only assume it may be Noah's.
A pivotal moment for me was this: In Noah's version he walks Alison home after finding her on the beach and she strips in front of him and offers to take a shower with him. He declines but as he's leaving he turns back to see her fighting with a man who throws her on the hood of the car and has sex with her. She sees Noah at the end of the driveway and nods him away. In her version of this story, Noah walks her back to the house and he kisses her by the outdoor shower. He apologizes and walks away. Her husband gets home after he's been sort of partying with another woman (we've seen in her version that they are distant with each other after the death of their child, they seem to have sex frequently, but it eludes to her never orgasming anymore) they get in that fight. He begs her to try to move past the death, she says she can't. She begs him to make the pain stop, he tries to take her inside, but you can tell she wants it rough right there, so he throws her on the hood of the car and has sex with her. She sees Noah watching and for what seems to be the first time in a long time, she orgasms. Now doesn't that make for an interesting turn of events. Anyway, I'm anxiously awaiting what the heck happens.
Chicago Fire: This show keeps gutting me as poor Severide continues to mourn Shay. I also predict that Dawson being the new Rookie Fireman at the house isn't going to go well at some point with Casey as her superior. Something gotta happen there.
Couples Therapy: I still can't get enough of this show. Treach and Cicely finally had a breakthrough that made me cry. Treach finally let her know that he was sorry for everything he's put her through. I have to say that I knew he was, and she's definitely sort of bitchy. I've wanted to grab them both and say — "LISTEN" to each other. But, it finally happened and I actually think they might make it through this.
Juan Pablo and Nikki, I just don't know. I want to like him, but he's such a little ass and Nikki is such a whiney beeyotch, although, I have to say, I'd be bitchy if the guy I love wouldn't say he loves me just because of his "culture" and the word difference. I think that is bullsh*t just like the rest of the group does. I do think that there is a cultural difference, but jeez when is someone going to get through to Juan Pablo. I actually think it's possible he loves her, but I keep going back and forth. Sometimes, I think he wants her to break it off thinking he won't look like the bad guy. Going on this show definitely wasn't a smart decision for him if that was his goal. Nikki may be bitchy, but she's definitely getting some sympathy votes because of this show.
Jenna really needs some serious one on one counseling. She's been through A LOT and I feel for that girl. She definitely has a huge wall built up around her to try to not get hurt, it's not working. I loved what Dr. Jenn said to her this week about having to go "through" the pain to survive and she's been trying to go "around" the pain. I hope she keeps working.
Betsy: TV: Sherry, I caught that free view episode of The Affair. Admit to being intrigued but not enough to subscribe to another premium channel. You'll have to keep us updated on how it pans out. I found the presentation slightly confusing with the back and forth POV's of the same time period. I have never been a fan of this device in books and apparently I'm equally dissatisfied with it in television.
Caught The Walking Dead premiere episode and it was excellent. I am hoping that this series works better for me than the last one. I was not a fan of all the separate arcs though some of it was amazing, especially the episode with Carol and the crazy girl. 0-0. Speaking of The Walking Dead reminds me that I spent a few days last week at New York Comic Con. It was an amazing experience. Like a panorama of interesting cosplay, huge exhibit halls and loads of intriguing panels on an amazing variety of topics. It was so big, so crowded, so many people, like an avalanche of them. I'm guessing that the organizers believe that most attendees are experienced and therefore, information on the process was lacking. My tickets never arrived (which makes me wonder about the efficacy of snail-mailing tickets) and I was a mass of nerves until finally an email just before I left let me know that I could pick my tickets up there. Duh, why didn't you tell me this before. 0-o Was unable to attend The Walking Dead panel because, though I was there reasonably early, I didn't know you needed a wristband. Meh to this.
I did catch the Black Sails and Da Vinci's Demons panels. Both were great. All the important cast members present and accounted for. Some very hot pirate types! No prima donnas amongst them. They seemed to enjoy the panel as much as the audience did. Lots more things happened, but I'll save them for another time. 🙂
I haven't watched much TV except a re-watch of the first 5 episodes of Outlander with my fellow fandom friend, the sweet and lovely Serendipitous MC with whom I stayed. It was a lot of fun watching with another fan instead of by my lonesome.
Books: I finished Lord John and the Private Matter by Diana Gabaldon. This was a well-written mystery and reinforced my love of this character. Lots of interesting historical references in this story. For those who don't know the character, Lord John is the younger brother of a duke and also gay. He is such a lovely, loyal man. The story takes us through English gentleman's clubs, the grand mansions of the aristocracy, mollie houses, brothels in search of the truth to solve not one but two mysteries, which end up being intertwined in surprising ways. Loved it.
Read Bent by H. B. Heinzer because as usual I cannot resist a great blurb. I need to not have one-click power. STG. This one wasn't terrible, just not fabulous. The heroine, Julia, was a very confusing character. More mood swings than Edward Cullen on a bad day. Sometimes in the same paragraph. Wanted to slap her. The set up was high school sweethearts where the guy breaks up with the girl the night before she's leaving for college only two hours away because he can't handle the separation. Of course there is more to the story as the guy has a 12 year old son now. Hmmmm. Again, it wasn't awful, just not super fantastic. So if you like something with the trope of rediscovering an old love who crushed your heart and was possibly a cheater back in the day, this is right up your alley.
Also read a book which is part of a series that was recommended on a Facebook group (stop laughing, I know I hate FB but due to peer pressure am over there on certain FB groups–I am weak, what can I say). Anyways, it's the Lymond Series by Dorothy Dunnett. Game of Kings (and right away I expected Game of Thrones material—alas, not what I got) is the first book. I have so many mixed feelings about this book. Historical fiction writers have to walk a fine line in delivering authenticity without alienating modern readers with incomprehensible expressions. This book walked way over that line. There were so many quaint, archaic, arcane expressions that made me feel not only stupid but in need of Google or wikipedia on speed dial. This makes me crazy. I like learning new things but not at the expense of story flow. I ended up skimming heaps of it: archaic expressions, mythological and classical expressions, lapses into French and Latin etc. It made it very hard to engage with the story and characters. Here is the interesting thing. The story itself and its hero, Francis Crawford engaged me enough that I'm toying with continuing, despite the issues I have with it. The biggest stumbling block is the ridiculous ebook pricing of $11 to $12 per book. I have to really love a book to pay that much for a book that I can't even lend to someone.
No Beauty this week, but now I'm thinking of it, one of you lovely ladies recommended a cuticle product awhile back. If I wasn't soooo lazy, I would look for it. LOL I am definitely in need of something good. Please lay it on me. You will save me from chewing my hands off. 😉
Kassiah: Betsy, I think you might be talking about Qtica's Intense Cuticle Repair Balm, which Nicki mentioned several weeks ago. I also like Lush's Lemony Flutter. ♥
Sherry: Betsy, I totally get the confusion of the differing POV's, but I sort of love it now. I think it's really interesting and realistic that two people can experience the exact same thing and yet tell the story differently, even the clothes they are wearing are different in some instances. Fascinating. I also think it's interesting how in each others story it is the other one who is the "initiator" of the Affair.
The Affair – Epi 2 – In this epi Noah goes about his "never good enough to her daddy" life and "my life is humdrum now that we have kids always in the way". So he masturbates in the shower to his memories of Alison on the beach, in that outdoor shower, and having sex with that man. Helen walks in on him and he goes limpy limpy and refuses her offer of some shower goodies from her. They go to the farmer's market where they run into Alison again, she's selling jams. He buys some. She ends up a waitress catering the party that his in-laws are having that night and when he finds her smoking outside, he takes her down to the beach where in his version she is care-free and having fun with her shoes off frolicking in the water. She comes on to him and he says he can't, he's married.
In Alison's version, she goes about her depressed boring life which takes her to the farmer's market where Noah shows up and buys not just one bottle of jam (as told in his version) but one of every flavor of jam. At the party that night when Noah takes her down to the beach, he suggests getting in the water, but she says she can't swim. She tells him she is married and in her version, of course, he's the one coming on to her.
During the cop interviews, we find out that someone has been run down. No clues yet on who is the victim. But, Noah thinks it's an accident and the cop tells him that they are trying to figure out if there is anyone who would have a motive to kill him. Dun Dun Dun.
We were also blessed with Pacey (Dawson's Creek), I mean Cole (Alison's hubby) riding a horse in some nice tight jeans looking hot as ever. Not a bad way to spend Sunday evening.
The Walking Dead – Epi 2 – Seriously – "If it makes you feel any better, you taste better than we thought you would." That line will haunt me until my dying day I think. But, I still love this show. Check out more of what I have to say in our weekly TV show post.
Betsy: Sherry, the disconnect between the two versions of The Affair, while different, still makes me crazy. I'll have to wait to see if this one is worth investing any time in. For now, I'm not feeling it.
On the other hand, The Walking Dead's second episode was pretty gripping. I have to admit that scene at the end was…insane. I'm wondering if I'm not becoming somewhat inured to the violence. It no longer shocks me as it used to. Curious to see how this plays out.
Read an oldie but goodie this week from high school. Sometimes that 'A' word seller comes up with something fabulous with its daily deals. These Old Shades (Alastair-Audley Book 1) by Georgette Heyer was a fun read. There is no sex, all fade to black or referenced as visits to a mistress or bawdy house. There was one kiss in the whole book between the main characters and still I loved it. The language, banter and trope (girl from wrong side of tracks wins the duke) were terrific. It was just fun to read and brought me right back to those books I read in a Catholic girl's school library that made my heart happy.
Sherry: The Affair – Epi 3: We still don't know who is dead. That is driving me crazy. But let's take it one viewpoint at a time.
Noah: He's swimming in the early morning and then sneaks to his bedroom to find his sleeping wife. He crawls into bed and whisper, "Don't wake up." Hhmm?
After morning family time, Noah goes searching for inspiration and ends up at The Lobster Roll looking for Alison. Alison takes him on an island tour. They kiss, he cuts if off and goes home.
After another boring family dinner, Noah takes off for the Town Hall meeting. They go off privately. He confesses that he can't stop thinking about her. She suggest that he just "Fuck her then." He half-heartedly passes telling her not to rush things and as he puts his hands under her skirt he says he wants to be in charge. Things progress to what seems like a happy ending for her.
Cut to Noah washing his hands before reuniting with his family watching TV.
Present day Noah is talking to the detective. He suggests talking to Alison's boss, Oscar. He also tells the detective to read his book.
Alison: Alison obviously remembers things differently. She wakes up and is happily singing to the radio getting ready for an interview at the hospital where she apparently used to be a nurse. Everyone greets her warmly, the head nurse asks if it will be ok for her to work in pediatrics. She says, "yes." As she's walking through the hospital she is definitely taken aback by a child who is struggling with the effects of chemo. He throws up in his moms hands and Alison is frozen. You can see her resolve disintegrate. She takes the key card from the head nurse to the medical supplies closet and grabs a bunch of bandages and antiseptic spray and hightails it out of there to the beach.
She picks up some shells on the beach. Finds the sharpest one and starts cutting the inside of her leg. She uses the bandages to patch herself up. She heads to the restaurant where she learns Noah was looking for her. Oscar lets her off work with the promise that she will back him up at the Town Hall meeting where he's proposing his big bowling alley plans for the community.
Here's where the stories start to differ. In Noah's story she's always very flirty. In her version, she's skittish, wearing jeans and a cardigan, not the low cut t-shirt and skirt. They kiss a little in the library and talk about his book. She still takes him down to the docks. They make out in the shadows but it is her who stops it not Noah. She tells him they shouldn't see each other anymore. He claims he needs her for research. She tells him about the Town Hall meeting.
At the Town Hall meeting, she gets pissed off at Cole for using their sons grave as a reason not to let the city progress by building fun places to draw tourists. He wants to keep the town quaint and theirs, so it remains the same place he buried his son. Oscar, Alison's boss, is pissed too because he wanted to build a bowling alley. This shows there is tension between these two families. Alison and Cole go home. She gets a text later and Noah apologizes for not making it to the Town Hall. That is obviously VERY different from Noah's version.
Present time. The detective asks Alison why Oscar was at the wedding. Is the fateful party where this murder takes place? Who's wedding? Who's dead. I just want to know.
That's it for us this week month, pretties! We'll be back next week. Let us know how your Thanksgiving was and if you scored any amazing Black Friday deals this weekend 🙂
Related Posts