Welcome to our second Week in Review. Each week, we'll let you know what we've been reading lately, whether it's super steamy Romance, our latest Young Adult obsession, or anything in between. We'll tell you what we love and what falls short for us, too. And we'll recap the Book Tours and Giveaways that are going on, as well as let you know the Book Reviews we've posted over the last week, just in case you missed anything. Without further adieu, here's what we've been reading this week:
Kassiah: I feel like I've been crazy busy with reading this week! I started off the week with Lauren Dane's Drawn Together. It's the first book I've read by her but definitely won't be the last. I also read Her Accidental Boyfriend by Robin Bielman (♥) and RAW by Jo Davis, both of which we posted reviews for here. You guise, RAW had such an interesting idea–we meet the heroine and an undercover FBI agent suitor in this book. In the second book, RISKY, which is out on November 19, we get to know the next guy. And then, readers get to vote for who they want her to end up with and we find out in March who she chooses. This is like a long-awaited Choose Your Adventure Book from when we were kids. Does anyone remember those?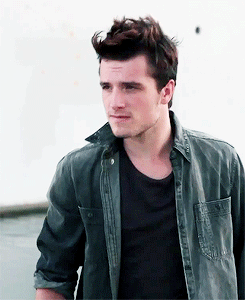 Also, thanks to Meg, I've been looking at this for days and days and it never. gets. old.
Meg: I have had a week filled with nothing by YA goodness. I am finishing up Insurgent this week during the Read-a-long (which everyone should join!) and also reading The Paradox of Vertical Flight by Emil Ostrovski. As if that wasn't enough, after talking Catching Fire with Kass today, I've decided I need to get over my fear of Mockingjay and go ahead and read the rest of the series. I was content to stop after Hunger Games, but with the movie coming out I feel like I need to read CF now. Am I the only one who hasn't read them all?
Kass- I had totally forgotten about those books! I love the whole concept of making the book interactive with the readers. Although I would be PISSED at everyone if they didn't vote for who I wanted. 🙂
Sandi: Kassiah, I totally remember those books and I am really interested in how that works out for Jo Davis!
Well, I confess I've been spending most of my time this week reading the classic The Count of Monte Cristo (unabridged) by Alexandre Dumas. However, leaving aside the romantic young sailor/insanely rich and brilliant older man bent on revenge, I also poked my nose into something far less involved. I'm now reading the Regency Romance Ruined by a Rake – An All's Fair in Love novella by Erin Knightley. I'm not quite half way through, but I'm really liking the hero (He seems like a good guy and it's always a bonus, isn't it, when we get to hear how he really feels?) and even the heroine seems to be a reasonable, sensible human being at this point. Stubborn, but that's to be expected.
However, so far, I am finding too many clichés and – what is worse – anachronistic terminology that drag me out of the story. I am sticking with it, though, because I really want to know how Our Hero and Heroine get her out of her predicament!
Meg: I LOVE THE COUNT OF MONTE CRISTO. (The movie and the book!!!)
Betsy: Oh wow. *waves at Meg and Sandi I read that a looooonnnnggg time ago, but loved it (and yes the movie too). And Kass, I love the idea of interactive reading. I will have to catch up with that one.
I, too, have had a busy week, but managed to get some reading done. So those of you who know me, (and those who don't will figure this out pretty quickly) know that I am continuing my current obsession with the Outlander series by Diana Gabaldon. I am on book 6, Breath of Snow and Ashes. We find our couple still in the wilds of western North Carolina, still struggling to walk the line between the Loyalists and the increasingly vocal rebel groups. The winds of war are causing lots of rough water at the moment. In other news we got lots of set pics from the series as it's being filmed in Scotland this week. Flail central=me. The actor playing Jamie, Sam Heughan, got his red hair and it looks soooo good.
I finished the book I talked about last week, The Last MacKlenna by Katherine Lowry Logan. All in all, it was a satisfying read, taking place on a Kentucky horse farm and in Scotland. The conflict was resolved nicely and seemed to fit well with her first book, The Ruby Brooch. Plus hot kilted guy. 🙂
Lest you think I only read historical and/or books with kilts involved, I did read a smutty little novella called Dead Sexy Dragon by Lolita Lopez. It's adult paranormal with a shifter story line about dragons. The male character, Stig definitely meets steamy guidelines, both literally and figuratively as he is a fire breathing dragon who is in a mating cycle. There was definitely steam involved and probably the only real criticism I have is that it was short and I wanted a bit more.
My other book obsession is apocalyptic story lines. Of course, my favorite involve zombies (because well, Daryl Dixon/Norman Reedus… need I say more) but I'll take a good plague or superflu in lieu. This one looks to be a fast paced thriller with different plot arcs, set in and around Atlanta. It's called unsurprisingly Plague by Buzz Bernard. Will let you know if I find a steamy guy. *crosses fingers*
Kassiah: My rob, I love The Count of Monte Cristo. The book was amazing of course, but the movie…gah!

***Giveaways***
Here are the Giveaways We've Got Going On Right Now, here and on
Swoony Boys Podcast
(our sister site):
***Interviews***
***Reviews***
**Everything Else**
We participated in a few
Blog Tours
and posted about some new titles:
and we mentioned the book we're waiting on pins and needles to read: Erased by Jennifer Rush. (On Swoony Boys Podcast)
Thanks for stopping by Steamy Guys After Dark. If you haven't already, you can subscribe to get updates straight to your inbox, and check us out on Facebook, Google+, and Twitter. Let us know what you've been up to. Read anything good lately?
xo-The Steam Team
Related Posts