Welcome to a new Week in Review. Each week, we'll let you know what we've been reading and checking out, whether it's books, movies, shows, or anything else 🙂
Kassiah: I've had a crazy busy week, even more so than usual! But, I have been able to read a few awesome things: Locked, by Parker Witter, which I mentioned last week and gave us an idea for a whole new feature on Swoony Boys Podcast (and here, when it's time). I didn't love the way it ended, but it was definitely a great story. I also read Love and Other Unknown Variables, which I loved. Ya'll, this book was so great–it's a must read for all John Green fans.
In Beauty Queen-related news, this week I noticed that I've been reaching for some old favorites rather than all the new things I've picked up, and isn't that always the way it is? I've been using Nars Laguna Bronzer like it's going out of style and have sadly hit pan on my Bella Bamba blush from Benefit Cosmetics. I will have to replace that one for sure. I've also been using my standby L'oreal Voluminous Mascara and my favorite Urban Decay eye shadows that I've had for a million years. Oldies but Goodies? I think I'll just call them Classics. 🙂
I haven't been watching any TV (big surprise), but I did watch Divergent with hubs the other day, and I'm very much looking forward to seeing If I Stay when it hits theaters next weekend!
Oh, Adam.
Meg: Oh, Adam is right. I cannot wait to sit in the theater, with my box of tissues and xxl box of milk duds watching the If I Stay story play out on the big screen. The only thing that would make it better is if we were seeing it together.
Hubs and I went to see Guardians of the Galaxy over the weekend (Yay for date night!) and I am so in love. It's a bold statement, but between the music, the actors, the humor, and the story I have to say that this is my favorite Marvel movie adaptation ever. Seriously. It's perfect. And can I just say, HELLOOOO Chris Platt.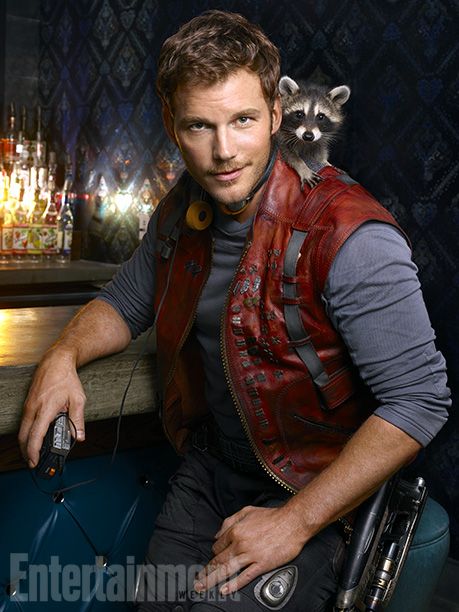 Other than So You Think You Can Dance, Dance Moms (guilty pleasure!), and some Naked and Afraid I didn't watch too much television. I am counting the days until the Fall shows start back up!
I don't have much to report as far as Beauty-Queen news goes. I did buy a new box of Little Mermaid Lipsmackers. That totally counts and yes, they're awesome.
In bookish news I read A Little Something Different by Sandy Hall and started Can't Look Away by Donna Cooner. We'll have reviews for both coming up soon on Swoony Boys Podcast.
And now, I'll leave you with this.
Sherry: I also saw Guardians of the Galaxy this weekend and it really is a must see, especially if you are a Marvel/Comic Book movie lover. I will admit when I first saw the trailer, I was like, "Meh," but then I started hearing how great it was from everyone, so I expected it to be good and I was not disappointed. The soundtrack is great with the classic songs and definitely added to the enjoyment of the movie.
I just finished watching this weeks epi of Bachelor in Paradise and as always, it was a fun-filled epi of me saying, "Did that just really happen?" while laughing my butt off. Tonight's highlights would have to be that crazy Michelle actually got it on with one of the crew & quit the show, but not before the guy jumped off of her 20' balcony breaking both legs while trying to avoid getting caught in her room by another crew member. Seriously you can't make this up. Michelle refused to talk to Chris, and instead insulted him while talking to a producer who was trying to get her to talk to Chris saying that he was, "just a host." Then Dylan felt a little smothered by Elise (who was actually smothering) and actually told her he was okay with her getting to know other guys. GULP Then got a little pissy when she did exactly that. Boy did that backfire. Goodbye Dylan, no rose for you. Poor Claire has been on more dates than anyone, but with no love connection and Ben practically got kicked off when they found out he had a girlfriend back home. Don't mess with those women looking for love. Lot's of great reality TV moments, but those were the best. Chris B is back so I'm sure more drama will ensue.
Does anyone watch Masters of Sex? Yeah that's what I thought. #Schmexytimes Also, binge watching Hemlock Grove, W-E-I-R-D but good. I still say you all need to get to watching The Killing, just saying.
I apologize in advance for this, but I watched the first epi of Outlander it didn't grab me like I was hoping. I didn't read the books, so maybe that would have helped. How was it for you who read the books? I will give it a couple more episodes because I didn't hate it, I just wasn't completely taken. Interesting premise though, so there is potential.
I think that's all for me for now. I'll sign off with, "I am Groot." 'nuff said!
Sandi: I've been on a Native American historical romance kick lately. Been trying to avoid the whole "SAVAGE LOVE" title type, so that's been interesting. My most recent read here was Nakoa's Woman, by Gayle Rogers. I gave it two stars. It was not a romance, in my opinion; it was a tragedy. Far better, in my experience, were Constance O'Banyon's works Wind Warrior and the sequel, Wolf Runner. These involved the Blackfoot Nation in the mid-19th Century and had plenty of cultural interest as well as romance.
Still apparently immersed in the Old West, I'm also reading Dangerous Virtues: Honesty by Elaine Barbieri. It is apparently the first book of a trilogy in which there are three sisters separated early in childhood due to a tragedy when their parents died. (Spoilery? Well, it happens in chapter one, so…) The series apparently picks up when the girls are grown up. I've only met Honesty so far (yep, that's her name) and she's an…interesting person. Not sure I LIKE her, entirely, but she is a strong, definitive character. I'll review when I'm done. 🙂
I haven't seen any movies in theaters in, like, years. For real. But I did just re-watch RED DAWN in both 1984 and 2012 editions. The 1984 version is fresh and very suspenseful, with a satisfactory closure. AND Patrick Swayze! The 2012 is polished and urban and more video-game-ish. AND it has Chris Hemsworth! I've also seen Emma on Amazon Prime with Romola Garai and Jonny Lee Miller. This is the best version, in my opinion.
I don't watch TV as a rule, but when VIKINGS comes back next year? I will be there and you will read all about it, I'm sure.
In terms of beauty products, I wanted to share about a nail strengthener I've found recently that seems to be doing the job. Understand, my fingernails are like rice paper. And this is the opinion of professional cosmetologists. 😉 They break and bend and peel all the time and it's quite disheartening as I seem to have acquired a vanity about my fingernails. Undoubtedly, I have issues. Anyway! I have found a product that is doing a nice job of keep them intact. It's called Nail Magic (original, no? lol) Botanical Nail Strengthener with Horsetail. There is no yellowing of the product, no fibrous issues, and it doesn't thicken and become hard to brush over time. I've been quite pleased. If it can help my nails, it can help anyone's.
Lanna: My husband and I took the kids to see Teenage Mutant Ninja Turtles. I have to say, I was surprised. I expected it to be geared toward an older audience and not so family friendly. Everyone enjoyed it, including the 5 year olds in the theater. Now, if you are a thirty year old man, who grew up watching Ninja Turtles on Saturday mornings and expect it to be like Michael Bay's Transformers, this is not that movie. It was not intended for mature audiences, if you know what I mean.
It's been a while since I could say this, but I love the mascara I'm using. It's benefit's Bad Gal Lash. I wear contacts and this mascara is completely comfortable to wear. It doesn't make my lashes stiff or hard and the big brush is FANTASTIC! It's give me the effect of full and long lashes. I'm a happy girl!
Okay, I'm not proud of this, but I'm addicted to Teen Wolf. I would never EVER condone the behavior (drinking, promiscuity, murder, assassination, ect.) portrayed by the teens in the show, but none the less, it has me hooked. On Monday night's episode, Scott is killed to lure out the Benefactor. (I'm chuckling even as a type this….lol) Kira,Scott's girlfriend, stopped his heart with her powers, with the intentions of restarting his heart the same way. Although the plan didn't exactly work, they believe they have narrowed down their choices of who the Benefactor could be and Scott is no longer dead. I think we may begin to see a darker side of Scott, now that he has spent some uncomfortable time in the "afterlife". Lydia is still trying to discover why Meredith was in the lake house. During her search, her mother shows up and they have some pretty interesting conversation about her "supposedly" dead grandmother. Could grandmother be alive and possibly the Benefactor??? Malia is caught by Peter in the Hale vault. Peter tells her he can help her find her mother. Bad move trusting Peter, no matter what he can do for you. Malia goes back to Stiles and confides she is worried about being ruthless like Peter, believing it "runs in the family". It's not a solid reconciliation, but it looks like Malia and Stiles are making amends. Derek, beautiful Derek, is learning how to adjust to life without his powers, via the lovely Braeden. Of course, this ultimately leads to "other things". Let's just say they've gotten close.
I am a huge Killings and Vikings fan. I plan on a Killings fest in the very near future and can't WAIT for the new season of Vikings.
I just started reading The Girl Who Never Was. To soon to tell if I like it or not, but expect a review soon. Looking forward to reading If I Stay and then going to see the movie. I have very high hopes!
Sandi: Lanna! If you're interested (cough) I've got episode-by-episode commentary that Lissa Bryan and I have done for the previous two seasons of VIKINGS. We started live-tweeting during each episode, too, so that's been a lot of fun. AND thanks for the tip regarding mascara. I am still in search of the perfect kind. I will have to check yours out. 🙂
Kassiah: I love Bad Gal Lash Mascara, too!
Betsy: First things: Mascara!! Thanks so much for that tip. I'm having issues with clumping and then irritation when the clumps decide to migrate into my eyes. Ouch. Will definitely give the above a try. As to Beauty-Queen-ish stuff, I am still on a mission to try out some new moisturizer/repair products. As a woman of a certain age, my skin has decided to displease me so am looking for something to minimize the ravages of time. Not looking for much…yeah, okay. I really want a magic wand. So did some reading on this important subject and found that retinol creams are the go-to product for this purpose. So did me some googling etc, and picked a product that was on a lot of top ten lists and did not break the bank. RoC Retinol Correxion/Deep Wrinkle Night Cream and the accompanying Eye Cream. So far, so good. I'm told it takes at least 30 days before you can see changes. I will let you know if I wake up one morning looking fresh as a daisy. 🙂 For daytime use, I'm trying a Finnish product called Lumene Pure Radiance Day Cream with Vitamin C and Arctic Cloudberry. It smells delish and leaves my skin feeling soft and not greasy.
This week I read all things Sherry Thomas. I have read The Hidden Blade (prequel novel) and My Beautiful Enemy. Both are set in China and England and have a female character who has been trained to be a martial arts experts. Like think Crouching Tiger, Hidden Dragon. Both books were very well written. The first contains no romance but builds the characters that meet and fall in love in the second book. Plus I got to 'visit' an area of China that I was unfamiliar with, Chinese Turkestan. I loved reading a book where both protagonists were very strong and complemented each other beautifully. There was conflict, cultural collisions, angst and excellent resolution. Since I enjoyed them so much, I decided to do a re-read of the first book of hers that I ever read, Not Quite a Husband. This one is set in India and England. I love this book so much. I encourage readers of historical fiction/romance to give her a try. You will not be sorry. Will be reviewing the first two soon right here.
Also read 3 more chapters of Outlander in anticipation of the second episode. I hear what you said, Sherry, and it's fine. The books were a slow burn as well and the series so far seems to be following fairly closely to the books. I love the look of it. The cinematography is astonishing and the music adds so much to what you are seeing. Some of the critics of the show have said similar things, but the great majority were firmly hooked by the sixth episode. And many of them had not read the books as well. I think if you've read them you have a greater investment in what you're seeing. Plus you know what's coming. I can't wait for more. Oh and can I just say I could watch Sam Heughan jump off a horse in a kilt for hours. In fact I think I did. Hot guys in kilts. Yes!!
Nic: Preach, lady, preach. That fella is good looking, and the accent? I die.
Oh and Sandi I just had someone ask me for Native American romance novels. So thanks for throwing down. Now I need to find Viking romance for her. I did tell her that a certain person I know 😉 had written a couple of books along those lines.
Sandi: *cough* Thank you. 😉
Nic: This has been a very explosive week in my home area, so books and television have gone to the side in favor of news reports. I got a little farther in the Rainbow Rowell book Attachments —which, by the way, is on sale at Amazon for $1.99 currently—I was reading and I still love it so far. And I'm looking forward to the second episode of Outlander this weekend. Sherry, like Betsy said the Outlander books are a very slow burn—the last one I listened to as an audiobook was 55 hours long!—and they seem to be sticking close to the canon. I imagine it'll pick up soon because there's a lot of material they need to cover in just 15 more episodes and this first episode really seemed like a setup to get you intro'd to the characters, so maybe give it a few more tries? If I Stay can't get here fast enough for me either.
Pretty things? Oh boy. OPI nail polishes came out with their Fall/Winter offerings —speaking of Vikings—and I loved way too many of them…and so I gave them a nice new home. So far a coat of "My Voice Is a Little Norse" (holographic, glittery goodness) over "Do You Have This Color in Stock-holm" (a proper blurple) has been my favorite that I've worn. The color are all pretty gorgeous, though, and I don't think you could go wrong with any of them. I always prefer the Fall/Winter nail polish collections more than Spring/Summer. I also like to talk about nail polish a lot, so I'll stop there or this could get wordy and ya'll might asleep on me.
And in random news I'm obsessed with Half Moon Run's Dark Eyes album this month. It's chill and they've got a great sound and it's been the perfect album for vegging out/doing housework/long daily commutes. I think everyone should give it a listen and tell me if you like it!
That's me signing out. Be kind to each other, yeah?
---
What We Talked About This Week…
***Books***
Here's a handy list of all the books we mentioned in this week's
Wrap-Up
, along with all of the
Reviews
we've posted, both
here
and on
Swoony Boys Podcast
.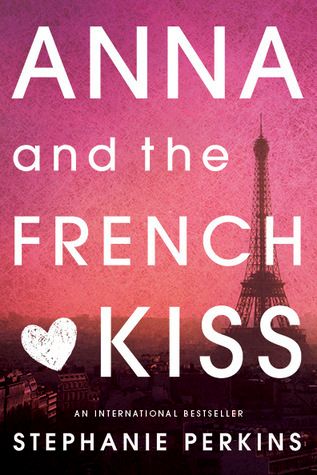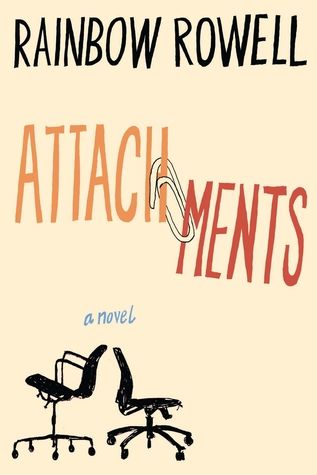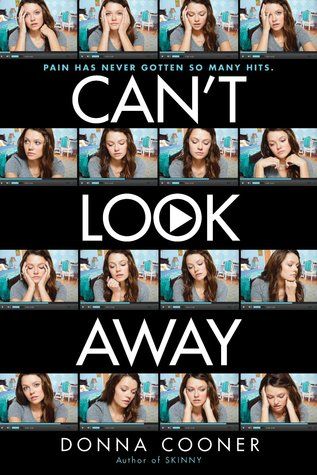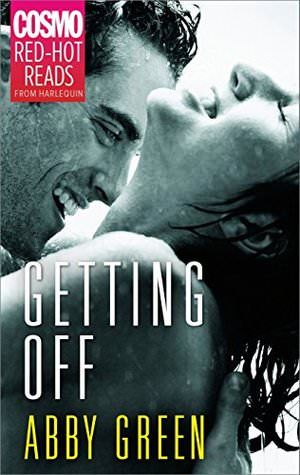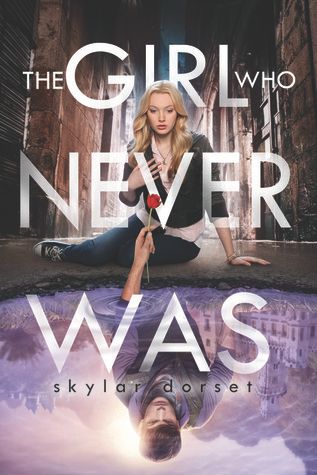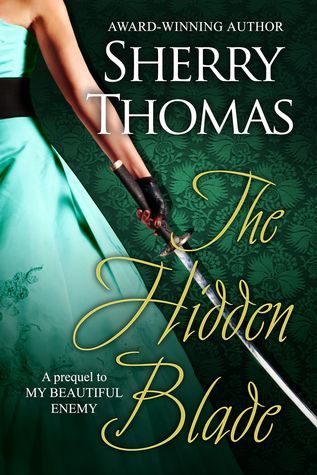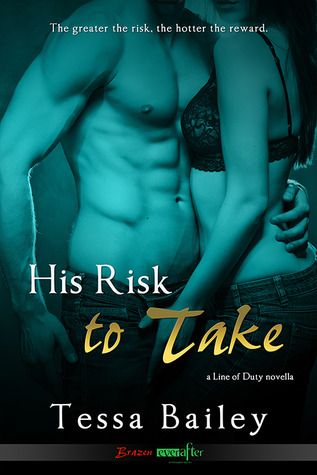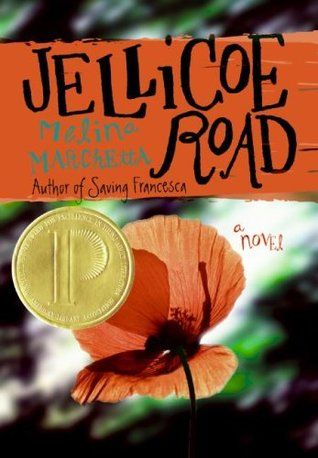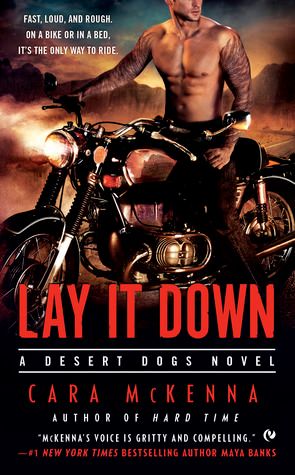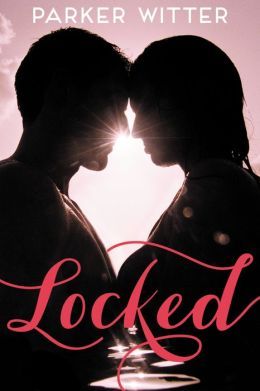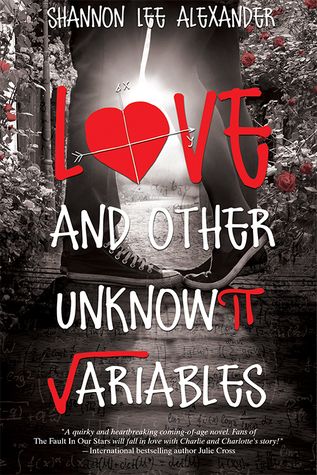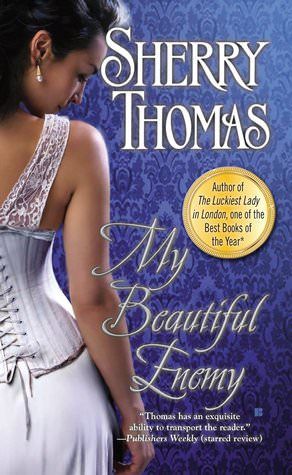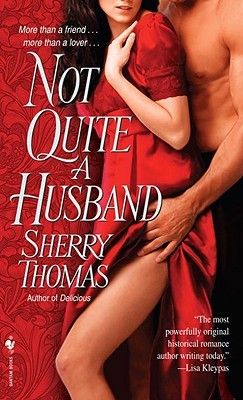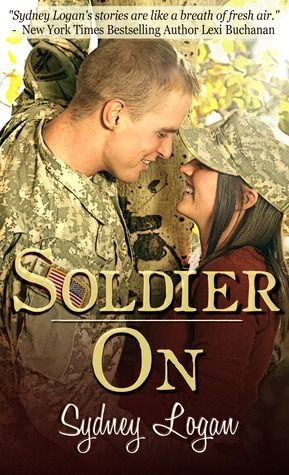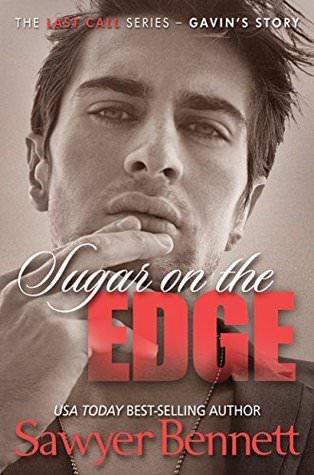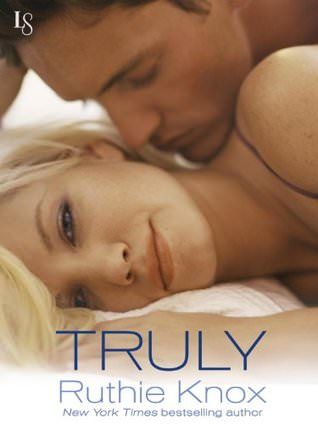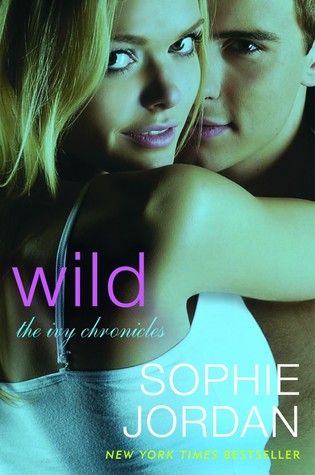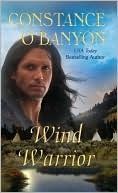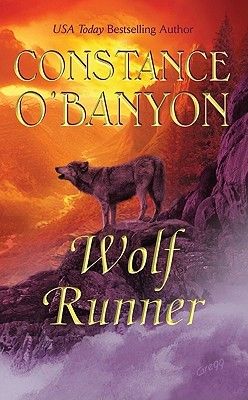 ***Other Announcements***
We're still in the process of updating our social media networks, but we're out there! We've got an awesome Giveaway coming up and we'd love for you to get ahead of the curve and join us in all the places!
Twitter
★
Facebook
★
Tumblr
★
Google+
★
Goodreads
★
Blog Lovin'
★
RSS
Related Posts