Welcome to a new Week in Review. Each week, we'll let you know what we've been reading and checking out, whether it's books, movies, shows, or anything else 🙂
Kassiah: I feel like I'm always trying to catch up and you guise! I can't believe a week of May has already passed us by!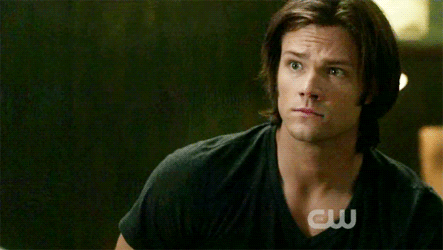 So, I have been reading LOTS and am trying to at least sort of catch up my goodreads before I head to BEA at the end of the month. I have over 400 reviews to post. I'm not even kidding. But, I have almost 300 to write, so there's no way I'll catch up, but hopefully I can at least post the ones I've already written. I'm so far behind.
May is a busy month for me and not just because of BEA. One of my sons is running in the State Track Meet and my daughter is finishing up dance and getting ready for her revue. Also, we're wrapping up school and let me tell you, next year I'm starting early so we can finish right after Spring Break. I'm so ready to go outside or something LOL
Hameedah: yessss this week has flew by. You're like supermom!
I know I have some reviews to write and I feel like I'm behind on reading but I'm not. I've been in a slump but I've just read Tick by Allison Rose, a debut novel and i'm still asdjfkjffjfgkjgkj, I loveeed it and need the sequel ASAP, also started one of the books kass sent: Ice Kissed and I'm liking it so far.
Betsy: LOL Sorry I almost missed this. Been babysitting a twenty month old yesterday and today. OMG never stops moving. Everready Bunny on speed or something. 0-0 Anyways. Okay let's see what have I been obsessing over. Of course, Outlander. Lots of people were conflicted over the latest episode, 113 The Watch. It was a big departure plot-wise from the book, but, unlike some of the other departures, this one didn't particularly bother me. The very best part for me was that I finally got to see THE REAL JAMIE FRASER, the one I fell in love with reading the book. He was back in full force. In fact, I got to see a very talented actor show me a major characteristic that is repeatedly spoken of throughout the series– Jamie's ability to hold his cards close to his chest. He's spoken of as being able to lie without revealing his real feelings often. Like a politician, he's able to wax on without others knowing what he really thinking. To me this is a difficult maneuver for an actor. His face is his canvas, with which he displays what's going with the character, so to contain that and not reveal is quite a feat. Sam Heughan did this quite handily in a scene with the commander of the Watch. Super impressed. He's caught and subtly showed many of the tells of Jamie Fraser without it being a smack in the face. Really hope at some point he gets recognized for masterful acting.
Also, front and center in this episode was the beginning of the sisterly bond between Claire and Jenny Murray. Jenny gives birth in this episode and it's a difficult birth. Claire does her best. Many were disturbed by her apparent knowledge. She is a nurse, but her experience is entirely with combat injuries involving men. She has academic knowledge but no practical experience. I didn't mind this. It was a great way to get that bond to develop. The last few scenes of the episode were both traumatic and sad. Claire's face as she gazes down the lane looking for Jamie after Ian returns is so poignant. Caitriona Balfe is pretty amazing. So we're left up in the air as what in double H happened to Jamie. WHERE IS JAMIE?
Reading-wise, I reread the first two books in Elizabeth Hunter's Irin Chronicles in anticipation of reading the third book in the series, The Secret. I'm half way through the third one and praying for a good outcome. I really enjoyed this series about angels and those of angelic descent. Really interesting world-building and great romance. I also started Kate Quinn's latest, Lady of the Eternal City, a story of the women behind the throne during the reign of Roman Emperor Hadrian. I admit to being distracted by the above series about angels. Will get back to this one shortly.
Related Posts