Welcome to a new Week in Review. This week, in addition to telling you what's going on in the world of PSC and all the pretties on the staff, we thought it would be fun to answer a question, too:
Who is your favorite Disney Princess and Why? And…what book would we recommend to that princess?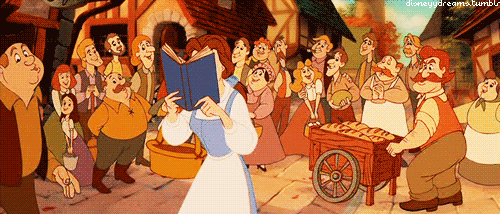 Kassiah: This is really tough for me because I love all the princesses! At first, I wanted to go right with Ariel because I feel like I identify with her the most LOL But when I realized I need to match up a book too? I wanted to cheat and change my answer to Tiger Lily because omfg I love that book sfmmmmmm and Stupid Wendy can diaf.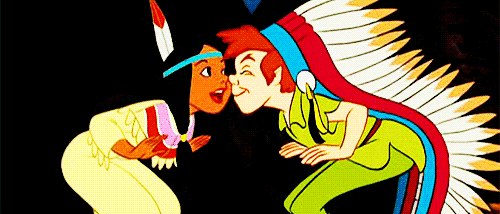 But I decided to really think about what kind of book would Ariel want to read. It doesn't have to be a mermaid book. In fact, I don't think she'd want that. So I'm gonna go with Also Known As by Robin Benway. Girl who can't tell boy who she really is? Check. Forbidden Romance? Check. Parents trying to control your every move? Check. BFF who's got your back? Check. It's total epic win, and there's a ring pop. I think Ariel could get excited about a boy like Jesse Oliver, js.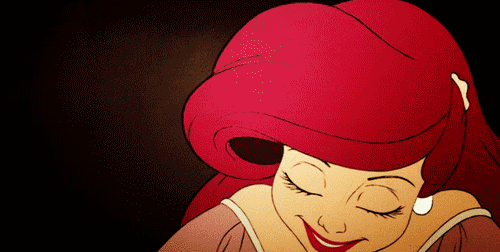 Sherry: My favorite Disney Princess is Elsa, mainly because I haven't seen all the Disney Princess movies (yes I know – shoot me). But, I did see Frozen and really enjoyed it, and I can totally relate to being the oldest and having all of the responsibility because that is definitely my role in my family. Who knows maybe someday I'll get Elsa's courage and freaking "Let It Go." Anywho, what book would I recommend for her, Imma have to go with Twilight because, well, it's the book I'd recommend to everyone.
Now to my week. I've had stupid sciatica pain for a month now and it's killing me, but we got new carpet so it was super fun moving everything around – twice. But, nothing gets in the way of my TV. I was finally able to watch the Glee finale and I cried all the tears. What a great way to end the show by showing that even the craziest of dreams (Sue Sylvester at POTUS) can come true. I loved seeing where the cast ended up — all HAPPY or rather GLEEFUL!!!! The surrogate — total win, the Tony — total win, the School of the Arts — of course, Finn's Auditorium — tearful tribute, Don't Stop Believing — waterworks for the memories. Sad to see Glee go, but thankful to have it as long as we did, it taught a lot of good.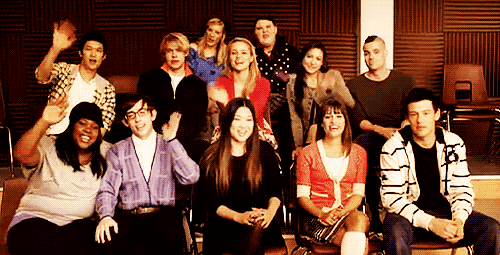 The Walking Dead finale – wow. Spoilers ahead if you haven't watched. First, I'm sooooooooooooooooooo glad they didn't kill any favorite characters. I was really dreading it. I could not take any more, I'm still recovering from Beth's death. I've read the comics up to 105, so I sort of knew a little of what might happen. Although, the show is different from comics. I seriously love Scarol right now. Not only because of her character evolution during this whole series, but I love the way she's handled herself in Alexandria. Rick is definitely losing it, although his last speech I loved. I'm glad he's decided that he's lost it a little and coming around to deciding to save these crazy people. I cannot wait for next season and what they do with Morgan. They've been teasing his character since the beginning, so I hope now we get him for more than 1 episode.
Betsy: Sherry, OMFreakingG The Walking Dead had me sitting on the razor's edge. Yes to no more favorite character kill off. They did enough of that this season. Scarol is scary. I'm liking her a bit better now. Admit that I was not a fan during her Imma kill off the risk factors etc. It felt like once they lost their moral center with Hershel things got really awful. Loved seeing Morgan back. Terrific actor and interesting character. Did you see him on Talking Dead? He teased that his character had kind of life-changing moment which is why we're seeing him behave the way he is now.
OUTLANDER STARTS BACK ON SATURDAY. ZOMG. I love this show. And the second half starts on my birthday. Nice of Starz to do that for me. LOL. Have seen many teases for upcoming season and first episode too. So you know where I'll be on Saturday evening swilling birthday Scotch in not so little drams. 🙂 Because I hear there is a very 'thorough' sex scene and more of the hot Scot, Sam Heughan. Plus a really awesome fight between Jamie and Claire. 🙂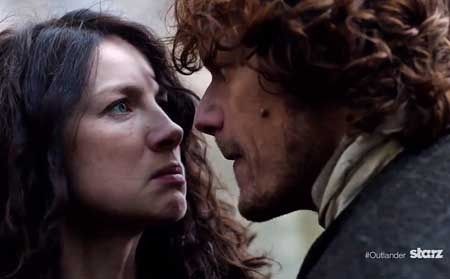 Okay, wait…Disney Princesses. Ummm. Haven't watched any of those movies for years. Y'all, I'm old. LOL. My very favorite Disney film and the first I ever saw is Bambi. No princesses in that one. Favorite character is Thumper so I need to find rabbit books to recommend. Hmmm. Watership Down maybe. Rabbits in that one. Or Rabbit, Run by John Updike because…well, obviously Rabbit is in the title. Okay so I fully admit to being totally fail at Disney Princesses. Sue me.
Kassiah: We obviously need to have a Disney movie marathon with both of you! Sherry, I don't know if Elsa would really like Twilight. Although, I guess she could relate to Edward (at one point) with her Let It Go attitude.
I can't remember what I talked about last week, so just in case I want to be sure that you all know about The Queen of Bright and Shiny Things by Ann Aguirre. I think it was my favorite book that I read in 2014, and I re-read it last month so I could count it again this year. I love this book and think everyone should get it. Be sure to pre-order it today so it arrives on your doorstep on Tuesday! I also read/loved The Start of Me and You by Emery Lord so much. That came out this past week, on March 31, and you can see our review over on Swoony Boys Podcast.
We hope you all have a Happy Easter and for those of you traveling for Spring Break, stay safe!
---
What We Talked About This Week…
Now it's your turn to answer our question:
Who is your favorite Disney Princess and Why? And…what book would we recommend to that princess?
Related Posts