Welcome to a new Week in Review. Each week, we'll let you know what we've been reading and checking out, whether it's books, movies, shows, or anything else 🙂
Hameedah: Hi Pretties! Finished The Start of Me and You yesterday. Oh My God, it was everything and more! My Favorite Book Of The Year ( including Golden Son By Pierce Brown). I also finished Leaving Amarillo. ohmyhodohmygodohmygod. Another favorite
Betsy: LOL Hameedah. I love your enthusiasm. I almost picked up The Start of Me and You, but I'm trying to behave myself and read some of the eleventy billion books I already have on my kindle. 0-o I guess I'm in the minority with the Pierce Brown series. Wasn't my favorite. Not enough resolution amongst all that conflict. I will still probably read the 3rd one when it comes out at some point.
I finished the 4th book in Sara Donati's (Wilderness) series, The Queen of Swords. This one was set mostly in and around New Orleans, immediately prior, during and just after the decisive battle in the War of 1812. Funnily enough (and probably not so funny to the people who fought and died in it), but the war had actually ended by truce in Europe. Due to the length of time it took for communications to arrive in the U.S., neither side knew this. Am really enjoying this series. Looks like one more book to go. *sobs*
So I put off reading that last book and went for another 4th book in a series, The Fiery Heart by Richelle Mead from her Bloodlines series. This one has grown on me. I was not a big fan of the female protagonist, Sydney. It kind of reminded me of my disdain for Mac in the Fever series by Karen Moning (which by the way, if you haven't read, you must. Because JERICHO BARRONS. That is all). She was so shallow and annoying, but some massive character growth had me liking her very much. Sydney is annoying, but only because the canon of the Alchemists that she is a part of is so rigid and pretentious. They are like brainwash central. Of course this book left on a huge cliffhanger and I was glad that I already had the whole series.
Speaking of ending books on large cliffhangers, why do they do this? Okay I know why…but why? Torturing readers is just wrong. What do you guys think? I really hate it. I don't mind being left with some unresolved issues or potential big problems looming, sort of a hook to the next book. But leaving characters hanging by their fingernails along with loyal readers is not something I approve of. Full.stop. Just.NO.
Gearing up for Outlander Part DEUX next weekend. Laying in the Scotch, because that famous spanking scene will be in the first episode back. Yikes. But also another very steamy scene to make up for it. Leghair will be causing problems and acting like a punk as usual. Can't wait.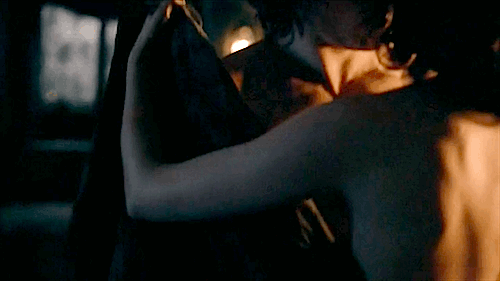 Kassiah: Crazy busy week this week and …just a crazy week in general, which you know if you follow me on facebook. It just puts things in perspective and makes me want to go hold my mom.
The Start of Me and You is definitely one of my favorite books of the year and we'll be posting a flail-filled review for that book on Swoony Boys Podcast on Tuesday. I loved Leaving Amarillo, too, Hameedah. I'm not sure how much I'll love Loving Dallas, the next book in the series because even though I love Dallas, I don't know if I can tolerate Mandy. Also, I haven't read the Red Rising Trilogy yet which is funny considering we also have Planet Red Rising, but Meg said it's too gross for me. I feel like I'm going to just have to bite the bullet and read it. Mostly because of this.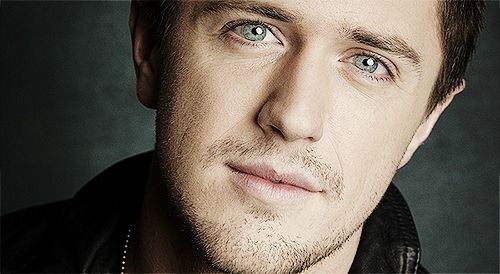 Speaking of cliffhangers, I hate them. I mean, really do. not. like. I get that authors want us to read the next book in their series, but I honestly think they should let the compelling story lead us to purchase the next book rather than a gimmick OMG YOU HAVE TO COME BACK OR YOU'LL NEVER KNOW. None of the Harry Potter books ended in cliffhangers (thank rob), and I had a countdown and waited in line for every single one of them. We talked about this topic on Swoony Boys Podcast, too, and I think the general consensus is that no one likes them, except for the people who want all of our monies.
We've had a lot going on over here but not a lot of posts, which is totally my fault. Everyone has been sending in reviews and things but I haven't posted them. I've been participating in Bloggiesta this week (and even issued a mini-challenge), so I've been cleaning up things and fixing things. Look for a BUNCH of reviews and other fun stuff coming up next week!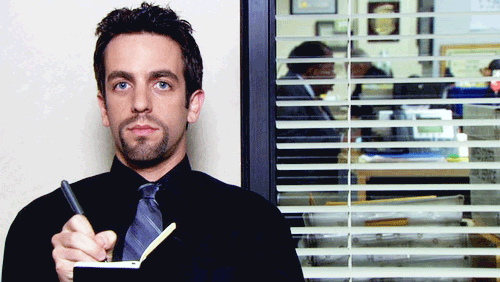 I hope y'all have a great weekend, Pretties
---
What We Talked About This Week…
Related Posts