Welcome to another Week in Review. Each week, we'll let you know what we've been reading lately, whether it's super steamy Romance, our latest Young Adult obsession, or anything in between. We'll tell you what we love and what falls short for us, too. Without further adieu, here's what we've been reading this week:
Betsy: Hey there. Long time no speak. I have been wallowing in Lazy Land, but with the New Year just past I'm vowing to drag myself up from the doldrums. I actually read a fic this past week. Something I've not done for awhile. Too many books and too little time. Someone whose tastes in reading are similar to mine tweeted about it so I thought I'd give a whirl. So good. It's called The Violet Hour By Vampireshavelaws and Sparrownotes24. A recent winning contest entry in The Blue Watch contest. It is fabulous. Kind of reminded me of a great YA dystopian story but with the steam factor. *nods head*
I have been reading metric tons of books and I am not gonna list them all. Just an odd assortment. First, my WIP. It's finished but I haven't yet. A Knight in Shining Armor by Jude Deveraux. I had seen this on several peoples favorite romance lists so thought I'd give it try. So far kind of meh. I love the hero, the knight in that shining armor. But am underwhelmed by the heroine. She makes me want to shake her until her teeth rattle. She is such a weak-minded ditherer. It might be because this is a rather old book, but really she takes lack of self-esteem to new lows. I'm gonna soldier on and hope it improves.
I read a new YA that was released this week. Defy by Sara B. Larson. Thank goodness, it is an antidote for the craptastic heroine from above. Very interesting world Ms. Larson created. There is that thing that I usually hate and makes me grind my teeth: love triangle. However, it was not terrible. And best of all it is not used as the device for conflict. Alexa, the heroine, makes her choice emotionally and sticks with it. This is the first book in a series. I look forward to more and hope it lives up to the promise of the first book. And by the way, DOESN'T ANYONE WRITE STANDALONE BOOKS ANYMORE???? Inquiring minds want to know.
I re-read another first book in a series because I was finally getting around to reading the 2nd book and needed a bit of a refresher. Forgot how much I loved Under the Never Sky by Veronica Rossi. I know HOW did I manage to forget Perry and Aria. Well worth the re-read. So on to book 2 Through the Ever Night, which definitely lived up to the promise of the first book. I loved it in all its scariness and its bittersweet edge. There will be tears in this one, but the ending shows promise. No horrible cliffhanger, but you know there will be some heavy duty stuff coming for these two and their people.
Oh I did start another YA that I kind of put down. I think I need someone to hold my hand. Red Rising by Pierce Brown. I know it's going to kill me.
Lest you think I only read YA, I read some amazing adult contemporary books as well and one terrific new NA from Robin York aka Ruthie Knox called Deeper. Terrific characters that made me want to squeeze the stuffing out of them. Thank God a skilled writer has tackled the NA genre because some of what I've read is just…not good.
This one tackles a very difficult topic with sensitivity and straightforwardness. I loved it. I was lucky enough to read the ARC over the holidays and just fell in love. I want more like… IMMEDIATELY.
Also read a great anthology called Heating up the Holidaysand I believe we may have discussed that here, but thought I'd throw in my two cents worth. All of the stories were good, but two were outstanding, especially the middle one by Mary Ann Rivers whose debut novel The Story Guy blew me away. It's called Snowfall and is just brilliant. If you haven't read this trilogy, you must. Doesn't matter that the holidays have passed, good writing is good. Okay, that's it. See ya, next week. *pinky swear*
Kassiah:I know you think I'm going to be all OMG I TOTALLY AGREE WITH EVERYTHING, Betsy, but seriously. I totally agree with everything you said. Meg loved and squeed over Defy by Sara B. Larson, and I can't wait to read it. You can check out her review on Swoony Boys Podcast. As for Red Rising, I can't tell you how excited I am for this book to release. It's a little too…gory isn't the right word, but it's not a book I think I can handle, but! Meg loved it, and I want to meet Pierce Brown because he's. so. dreamy.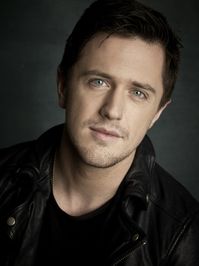 Also, the Under the Never Sky Series? I think it might be my favorite series ever (besides Harry Potter). I love Perry and Roar and Aria and just everything. I can't wait for you to read Into the Still Blue! Did you read Roar and Liv yet? It's seriously the justification for novellas.
And Deeper by Robin York–I do not have the words to express how much I loved this! I am so crazy about West that it's kinda…crazy! We're posting our review for that on January 28, and my god everyone needs to read it! The cover for Harder came out today and just…yeah.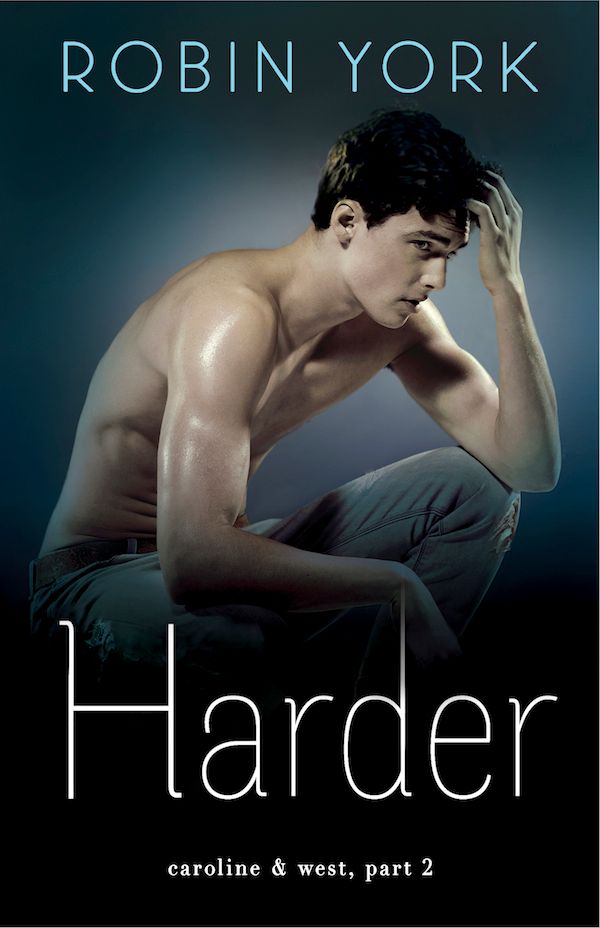 Same for The Story Guy. I need to copy over your brilliant review from our old site, Betsy, but you know how much I loved it. And don't forget that you can sign up for Mary Ann Rivers' newsletter (down at the bottom of her website) and you'll get an exclusive epilogue of The Story Guy delivered to your box. Ya'll–it's hot and must read.
I don't even know what I've been reading. Lots of things, though 🙂 And I'm working on getting more organized so I don't always forget everything when it's time to do our wrap-up. We've been posting tons of reviews both here and on Swoony Boys Podcast, so I know everyone can find something they'll love.
***Giveaways***
We've got some great giveaways going on here and on our sister site, so be sure to enter them so you can win all the things:
**Real Books Challenge**
In case you don't follow us over on Swoony Boys Podcast, we wanted to let you know about our new reading challenge for 2014: The "Real" Books Challenge.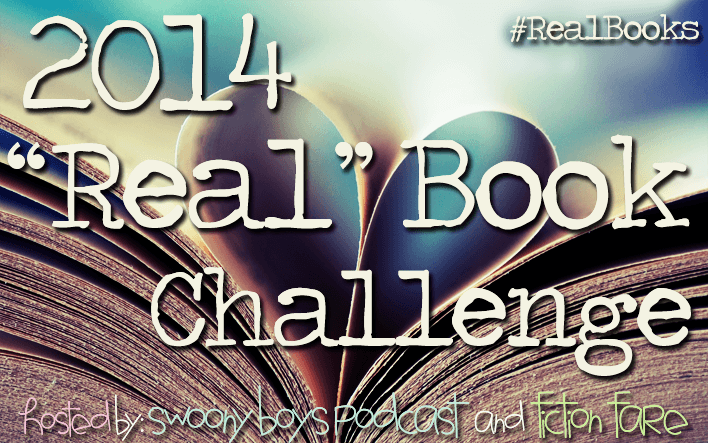 In this digital age of ebooks and ereaders, we understand the sometimes-lost value of reading the written word on an actual page. That's why we created The "Real" Books Challenge, along with our favorite twinnies on Fiction Fare. Just challenge yourself to read tangible books! For more information or to sign up (there will be prizes), head over to our "Real" Books Challenge Page on Swoony Boys Podcast!
Thanks for stopping by Steamy Guys After Dark. If you haven't already, you can subscribe to get updates straight to your box, and check us out on Facebook, Google+, and Twitter. Let us know what you've been up to. Read anything good lately?
xo-The Steam Team
Related Posts