It's time for our next installment of Waiting on Wednesday, highlighting our most anticipated upcoming reads.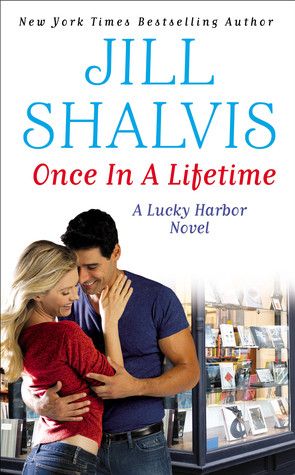 Once in a Lifetime by Jill Shalvis
Anticipated Arrival Date: February 11, 2014
SOMETIMES WRONG IS OH-SO-RIGHT

After a wrenching loss, Ben McDaniel tried to escape his grief by working in dangerous, war-torn places like Africa and the Middle East. Now he's back in his hometown and face-to-face with Aubrey Wellington, the hot-as-hell woman who is trouble with a capital T. Family and friends insist she's not the one to ease his pain, but Aubrey sparks an intense desire that gives Ben hope for the future.

Determined to right the wrongs of her past, Aubrey is working hard to make amends. But by far, the toughest challenge to her plan is sexy, brooding Ben – even though he has absolutely no idea what she's done . . .

Can this unlikely couple defy the odds and win over the little town of Lucky Harbor?
We love Jill Shalvis and the entire Lucky Harbor series!
Pre-Order Once in a Lifetime Here

♥

Add Once in a Lifetime to Your TBR.
So let us know: What are you waiting on?
Related Posts