It's time for another installment of Waiting on Wednesday, highlighting some of our most-anticipated upcoming reads.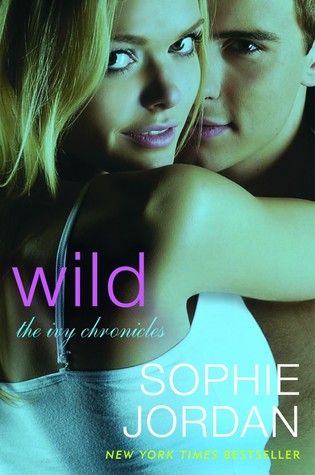 Wild by Sophie Jordan
Anticipated Arrival Date: 11/18/2014
A good girl goes fabulously bad in the final book in New York Times bestselling author Sophie Jordan's sexy New Adult romance series, in which three Ivy League suite-mates seek higher knowledge of just how far they can go.
Months after her boyfriend dumped her, Georgia can still hear the insults he hurled at her. Boring. Predictable. Tame. Tired of feeling bad, she's ready to change her image, and go a little wild. What better way to prove her ex wrong than a hot night of sexual adventure at the secret campus kink club?
In the shadowy den of the kink club, she unexpectedly runs into Logan Mulvaney, her friend's little brother. A player extraordinaire too hot for his own good, he may be younger, but the guy is light years ahead when it comes to sexual experience. Now he's telling her to go home—"good girls" don't belong here!
Georgia is tired of having others define her. She's going to teach Logan a lesson he won't forget—one white hot, mind-wrecking kiss . . . that leads to another . . . and another . . . and. . . . Realizing she's way in over her head, Georgia runs.
Only Logan won't let her go. Everywhere she goes he's there, making her want every inch of him. Making her forget who she is. Who he is. And just how wrong they are for each other.
Pre-Order Wild Here

♥

Add Wild to Your TBR.
So let us know: What book are you anticipating this week?
Related Posts