It's time for another installment of Waiting on Wednesday, where we give you the 411 on the books that we can't wait to read.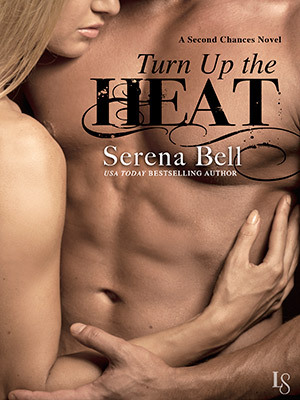 Turn Up the Heat by Serena Bell
Anticipated Arrival Date: 7/14/2015
For readers of Jill Shalvis and Susan Mallery, Serena Bell teases all five senses in this poignant, tantalizing novel of fantasies long hidden . . . and finally indulged.
Aspiring chef Lily McKee noticed Kincaid Graves the first time he walked into the dingy diner where she waits tables. With his ice-blue eyes and primal tattoos, his presence puts Lily on edge—and reminds her of all the unfulfilled longings she isn't pursuing while she's stuck in this dead-end job. Without a doubt, the man is dangerous to her long-term plans of leaving town and hiring on at a real kitchen—and yet, she hungers for him, if even for just a taste.
Kincaid didn't come back to his coastal Oregon hometown looking for a good time or a good meal. The ex-con has a score to settle, old wrongs to set right. But Lily, equal parts innocence and insight, brings out an impulsive side of him he thought he'd left behind in the past. And it only takes one intense moment of weakness between them to make him consider the possibility of an entirely new future—and the promise of passion beyond either of their wildest dreams.
Pre-Order Turn Up the Heat Here

♥

Add Turn Up the Heat to Your TBR.
So, like totally tell us what's got you bouncing in anticipation this week. What are you waiting on?
Related Posts