It's time for another installment of Waiting on Wednesday, where we give you the 411 on the books that we can't wait to read.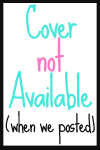 There You Stand by Christina Lee
Anticipated Arrival Date: 4/1/2015
From the author of
All of You
and
Before You Break
comes a new Between Breaths romance about the silent, inked up skateboarder and the tattoo artist who unravels him piece by piece…
Tattoo artist Cory Easton has worked long enough at Raw Ink to know, just by looking at a dude, what his body art reveals, what makes him tick, what even makes him scared. Until he meets the quiet and remote Jude York—so unreadable, so unreachable, and so unlike anyone else, he can't help but arouse Cory's curiosity.
As captivating and complex as his ink, Jude is a mystery—and Cory's falling fast and hard under his spell. Against his better judgment to steer clear.
The rumors of Jude's past overshadow him—whispers of prison and an unmentionable secret that's kept him in the protective shadows of a local motorcycle club. As Cory probes deeper, he wonders how much he really wants to know. Especially since Jude has awakened something inside him that has been buried too long—and has him feeling completely alive for the first time in forever…
Pre-Order There You Stand Here

♥

Add There You Stand to Your TBR.
So, like totally tell us what's got you bouncing in anticipation this week. What are you waiting on?
Related Posts