It's time for another installment of Waiting on Wednesday, highlighting our most anticipated upcoming reads.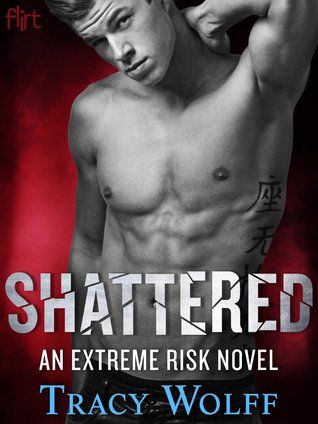 Shattered by Tracy Wolff
Anticipated Arrival Date: 4/22/2014
The Extreme Risk series—Tracy Wolff's edgy, emotional take on the New Adult genre—continues with the story of a lost soul and the fearless beauty who inspires him to take a flying leap back into life.

Ash Lewis has poured every last ounce of his blood, sweat, and tears into reaching the very top of the professional snowboarding world—until the unthinkable happens. After the biggest competition win of his career, Ash's mother and father are killed in a tragic accident. Unable to handle the idea of going back out on the snow to pursue the dream his parents shared with him, Ash feels that he has no choice but to walk away from snowboarding forever. Then he meets Tansy Hampton.

Wild, fun, and impulsive, Tansy has a different look and a new passion every week. As a cancer survivor who spent the past several years waiting to die, Tansy has a fresh perspective on life—even if she doesn't have a clue about what she actually wants to do with it. But she's determined to find out, and that means making the most of her time while she still can.

From the very beginning, their chemistry is intense. But while Ash can't stop chasing the ghosts of what can never be, Tansy stays firmly focused on the possibilities the world holds for her—and for them. She's already picked up the pieces of one shattered life. Now she's determined to help Ash do the same.
Pre-Order Shattered Here

♥

Add Shattered to Your TBR.
So let us know: What are you waiting on?
Related Posts