It's time for another installment of Waiting on Wednesday, highlighting some of our most-anticipated upcoming reads.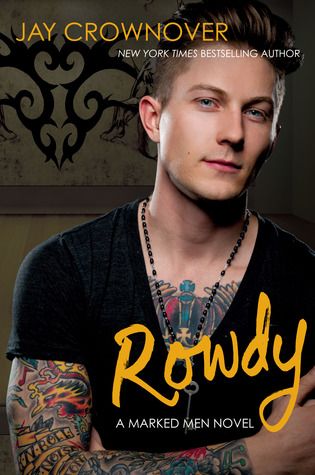 Rowdy by Jay Crownover
Anticipated Arrival Date: 10/21/2014
After the only girl he ever loved told him he would never be enough, Rowdy St. James knocked the Texas dust off his boots and decided he was going to do everything in his power to live up to his nickname. Life was all about a good time, good friends and never taking much too seriously. Rowdy learned his lesson early on, when you care that much about anything it can destroy you, and he never wants to risk feeling like that again. Only now he has a new coworker, a ghost from the past who's making him question every lesson he ever learned.
Salem Cruz grew up in a house with too many rules, too many regulations, and no fun allowed. That never worked for her so she left it all behind as soon as she could, but she never forgot the sweet, blue-eyed boy next door who'd been in love with her little sister. Fate and good intentions from an old friend have placed her right in Rowdy's path and she's determined to show him he picked the wrong sister all those years ago. A mission that is going along perfectly until the one person that ties them together shows up and could very well tear them back.
Pre-Order Rowdy Here

♥

Add Rowdy to Your TBR.
So let us know: What book are you anticipating this week?
Related Posts