It's time for another installment of Waiting on Wednesday, highlighting some of our most-anticipated upcoming reads.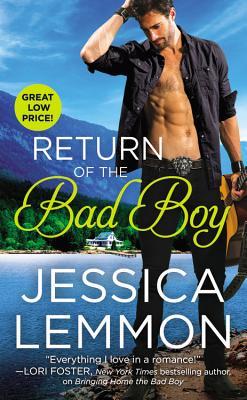 Return of the Bad Boy by Jessica Lemmon
Anticipated Arrival Date: 4/26/2016
He's a mess…
Asher Knight has three constants in his life: music, beautiful women, and a bottle of Jack. He lives for the next gig, the next city, and dreams only of a life spent in front of an arena full of screaming fans. But Asher's nomad ways come to a sudden stop when he learns he's the father of a three-year-old from a past relationship and suddenly this rock star bad boy is forced to put down roots.
Only she can clean up
Gloria Shields is no one's fool. Sure, the sexual chemistry between her and Asher has always been intense, but she'd never risk giving her heart to a man who has a perfect record for breaking them. Except the man desperate to make things right with his newfound son is nothing like the rock god she's guarded her heart against for years. And it isn't long before she starts to wonder if life with this bad boy might be the best thing that's ever happened to her. (less)
Pre-Order Return of the Bad Boy Here

♥

Add Return of the Bad Boy to Your TBR.
So let us know: What book are you anticipating this week?
Related Posts