It's time for another installment of Waiting on Wednesday, highlighting our most anticipated upcoming reads.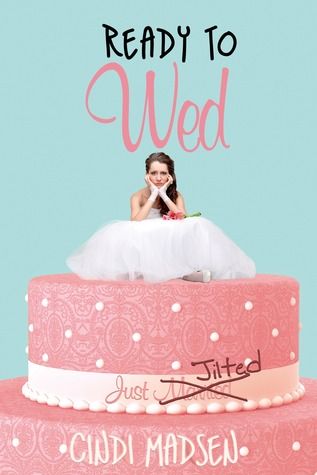 Ready to Wed by Cindi Madsen
Anticipated Arrival Date: 7/22/2014
Is there anything worse than getting jilted at the altar? How about being a wedding planner getting jilted at the altar for your own wedding…on a cruise already out at sea? When Las Vegas resident Dakota Halifax loses her fiance, she swears she's given up on love altogether. She pours her heart into her weekly wedding advice column and fills her days planning events to celebrate others' forever love. When her childhood best friend Brendan moves to Las Vegas and they reconnect, she starts to wonder if maybe love could find her again. But then her ex reappears, begging for another chance. Can someone once-burned and twice-shy ever find her way down the aisle again?
Pre-Order Ready to Wed Here

♥

Add Ready to Wed to Your TBR.
So let us know: What are you waiting on?
Related Posts