It's time for another installment of Waiting on Wednesday, highlighting some of our most-anticipated upcoming reads.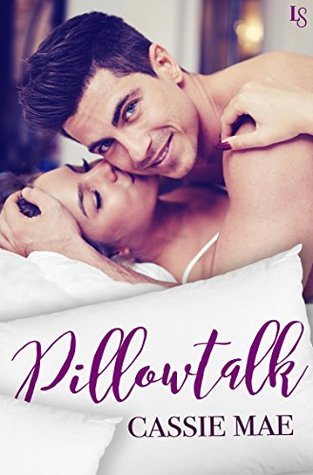 Pillowtalk by Cassie Mae
Anticipated Arrival Date: 4/4/2017
In this heartfelt romance from the author of the All About Love series, two people who thought they'd given up on passion turn to each other for emotional support—and maybe something a little more physical.
Kennedy Walters has had a tough year. Now she's come to the lakeside town of Lyra Valley to finally say goodbye to the memory of her first love. But while she's staying at his sister's B&B, Kennedy is shocked to find herself undeniably drawn to a handsome local heartthrob—especially since she isn't sure if she's ready to move on.
Aaron Sheppard returned to Lyra Valley because he was fed up with the big city and everything it didn't have to offer—like the beautiful, down-to-earth girl staying at the B&B. Aaron's enjoying a little flirtation until he realizes that she's Kennedy Walters, the girl who was dating his best friend. But after a power outage strands them together, Aaron and Kennedy wind up sharing some intimate conversation. And over the course of a night that neither will ever forget, they learn just how compatible they could be—if only they knew how to let go and fall into each other's arms.
Pre-Order Pillowtalk Here

♥

Add Pillowtalk to Your TBR.
So let us know: What book are you anticipating this week?
Related Posts