It's time for another installment of Waiting on Wednesday, where we give you the 411 on the books that we can't wait to read.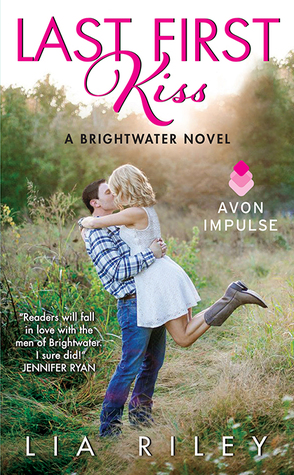 Last First Kiss by Lia Riley
Anticipated Arrival Date: 6/23/2015
A kiss is only the beginning…
Pinterest Perfect. Or so Annie Carson's life appears on her popular blog. Reality is… messier. Especially when it lands her back in one-cow town, Brightwater, California, and back in the path of the gorgeous six-foot-four reason she left. Sawyer Kane may fill out those wranglers, but she won't be distracted from her task. Annie just needs the summer to spruce up and sell her family's farm so she and her young son can start a new life in the big city. Simple, easy, perfect.
Sawyer has always regretted letting the first girl he loved slip away. He won't make the same mistake twice, but can he convince beautiful, wary Annie to trust her heart again when she's been given every reason not to? And as a single kiss turns to so much more, can Annie give up her idea of perfect for a forever that's blissfully real.
Pre-Order Last First Kiss Here

♥

Add Last First Kiss to Your TBR.
So, like totally tell us what's got you bouncing in anticipation this week. What are you waiting on?
Related Posts