It's time for another installment of Waiting on Wednesday, highlighting some of our most-anticipated upcoming reads.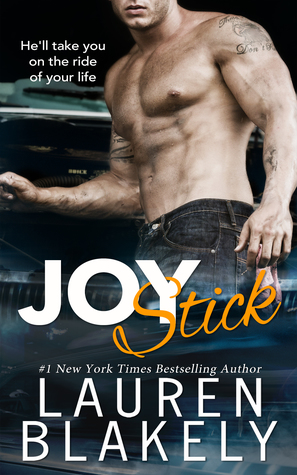 Joy Stick by Lauren Blakely
Anticipated Arrival Date: 5/1/2017
From the #1 New York Times Bestselling author of FULL PACKAGE and BIG ROCK, comes a hot & hilarious new standalone romantic comedy…
Let's be honest, ladies. A good man is a lot like the perfect car. You want a hot body, an engine that purrs, and superior performance under the hood. You probably also crave a ride that can go all night long.
I'm at your service.
Like the custom cars I build with class and sophistication, that's exactly how I treat a woman, even if it's for one night only. Work and play keep me plenty busy, until a certain sexy brunette reappears in my life and throws a wrench in all my plans.
She's fiery, she's talented, she's gorgeous, and she's my biggest rival. But wait. There's more. This woman I'm wildly attracted to also loathes me. That ought to be easy to deal with, except we're forced to work together on the most important build of my career.
No problem — I'll keep my hands to myself.
But every day I spend with her, we set new records for trading barbs and dirty innuendos, and every night I'm left wondering if maybe all that hate is really something else. Until one night, that question is answered on the hood of a sports car when she calls out my name three times. And we can't seem to put on the brakes.
If sleeping with the enemy is a bad idea, how much more dangerous would it be to fall in love with her?
Pre-Order Joy Stick Here

♥

Add Joy Stick to Your TBR.
So let us know: What book are you anticipating this week?
Related Posts