It's time for another installment of Waiting on Wednesday, where we give you the 411 on the books that we can't wait to read.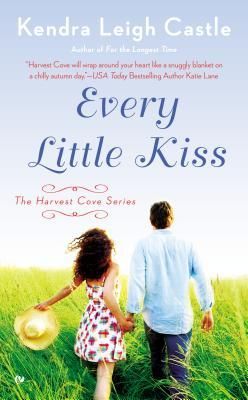 Every Little Kiss by Kendra Leigh Castle
Anticipated Arrival Date: 3/3/2015
The second novel featuring small New England town of Harvest Cove, where the residents know that Emma Henry likes things nice and orderly—but everyone has to let loose sometimes…
Event planner Emma Henry is used to focusing all her attention on reaching her goals and letting romance fall by the wayside. But when her sister Sam's bachelorette party prompts the most tightly-wound Henry to let her hair down, Emma's night ends with the entire town linking her to a man who could lay waste to anyone's best-laid plans.
Army vet Seth Andersen thought that joining the police department in sleepy Harvest Cove would offer a quiet, normal life. But when he finds himself responsible for uptight Emma Henry at the end of her wildest night ever, his world turns unexpectedly complicated—and he's surprised to discover he doesn't mind at all…
Pre-Order Every Little Kiss Here

♥

Add Every Little Kiss to Your TBR.
So, like totally tell us what's got you bouncing in anticipation this week. What are you waiting on?
Related Posts