It's time for another installment of Waiting on Wednesday, highlighting some of our most-anticipated upcoming reads.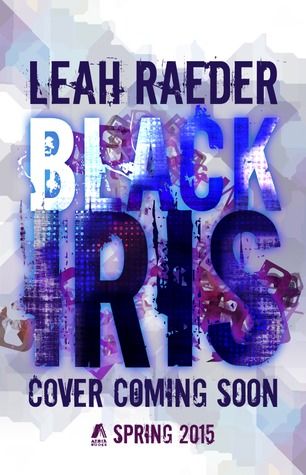 Black Iris by Leah Raeder
Anticipated Arrival Date: 5/12/2015
The next dark and sexy romantic suspense novel from the USA TODAY bestselling author of Unteachable.
Laney Keating's senior year of high school sucked. It began with one moment of weakness, one stupid gesture for a hopeless crush. Then the rumors started. Slut, they called her. Queer. Pillhead. Psycho. Mentally ill, messed up, so messed up even her own mom decided she wasn't worth sticking around for.
If Laney could erase that whole year, she would. College is her chance to start with a clean slate.
She's not looking for new friends, but they find her: charming, handsome Armin, the only guy patient enough to work through her thorny defenses—and fiery, filterless Blythe, the bad girl and partner in crime who becomes closer than a sister.
But Laney knows nothing good ever lasts. When a ghost from her past resurfaces—the bully responsible for everything, the boy who broke her down completely—she decides maybe it's time to live up to her own legend. And Armin and Blythe are going to help.
Because that was the plan all along.
Because the rumors are true. Every single one of them. And Laney is going to show them just how true. She's going to show them all.
Pre-Order Black Iris Here

♥

Add Black Iris to Your TBR.
So let us know: What book are you anticipating this week?
Related Posts