Winner Takes All
by
Erin Kern
Series:
Champion Valley #1
Published by
Forever
on August 30, 2016
Genres:
Contemporary Romance
,
Enemies to Lovers
,
Small Town Romance
Character(s):
Athletes/Coaches
,
Football Players
Pages:
384
Goodreads
Buy the Book
THE LOVE OF THE GAME

Money. Fame. Endorsements. Blake Carpenter had it all—before his professional football career spiraled out of control. Determined to rebuild his life, he takes on coaching the high school team in his Colorado hometown. Despite a few fumbles, Blake knows he can lead these boys to victory. As long as he can keep his eyes on the prize and off the team's distractingly gorgeous physical therapist.

Annabelle Turner knows all about the scandal that cost Blake his NFL career, and she'll be damned if she's going to let his mistakes hurt her team. What she doesn't count on is the intense attraction that turns every heated run-in they have into a wildly erotic competition. Point by point, play by play, kiss by kiss, they try to keep things professional for the good of the team. But when the score is this close—and the passion this fierce—it's anybody's game...
Kassiah: I absolutely love football. And glorious football players coming home to coach their high school team? Love that. I just love football stories. And football players.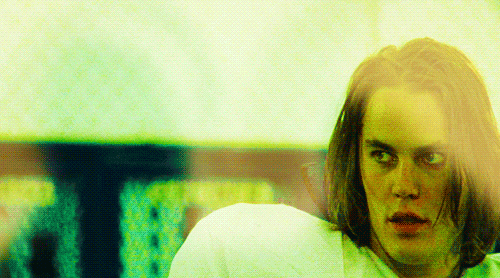 So, suffice it to say that I was super excited to read Winner Takes All by Erin Kern. It was alright. I think I maybe hyped it up a tad more than I should have in my mind. *shrugs*
Following drug problems after an injury, former NFL player Blake Carpenter is back home and almost out of options. His job coaching high school football is far from being secure–he's got one season to turn their losing streak into a winning one, or he's out. Enter the team's physical therapist, Annabelle, who is just as stubborn as Blake. Despite the immediate tension between them, they can't keep their hands off each other and their chemistry fires up the locker room, field, and everywhere else.
The idea for this story was great–I feel like we've read similar storylines before, and the characters were fine. I loved getting to know the citizens of the town and look forward to more from them in future books in the series. I thought Blake and Annabelle had good chemistry, but I didn't feel like we got to know them all that well. I really did not like Annabelle–she was bitchy and now that I think about it, I guess that's okay because Blake was kind of a jerk. They deserve each other. The pacing was super slow and there's some unnecessary drama, and I felt like this book could have been a lot shorter. I also didn't like the fact that there wasn't enough football. He's a coach and she's a PT–I want to read about the games! Would Remember the Titans have been the same if we hadn't seen them play? LOL
Regardless, I know I'll be reading the next book in the series. If you love heroes looking for redemption wrapped up in small town charm, check out Winner Takes All.
Report Card
Cover
Characters
Plot
Writing
Steam
Overall:
2.5
Related Posts