We ♥ supporting debut authors and we ♥ new adult, so we were pretty stoked when we were invited to participate in the blog tour for Where We Belong by K.L. Grayson. Check out our thoughts and the 411 about the book and enter the fabulous giveaway 🙂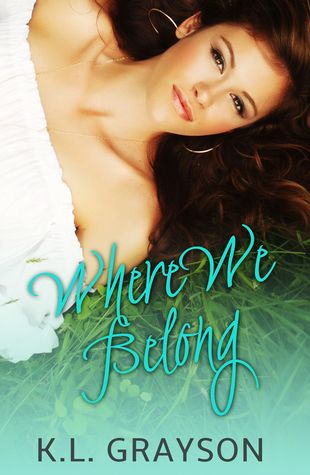 Where We Belong
by
KL Grayson
Series:
Belong Series #1
Published by
Self-Published
on September 21, 2014
Genres:
Contemporary Romance
,
New Adult
Pages:
314
Goodreads
Buy the Book
Regret . . . she's a snarky little bitch.

I've tried several times to regret the events that took place on June 5, 2008, but for the life of me, I can't. I'd never regret the pain, the suffering, or the heartache because they ultimately led me to the place I am now. And I can't regret the place I am now. What I still can't figure out is this: how is it possible that the single worst day of my life inadvertently became the very best day?

Five years ago my life was irrevocably changed.

Seventeen minutes was all it took—
to lose my best friend…
to lose the love of my life…

Seventeen minutes was all it took for the seeds of hope—the seeds of my future—to be planted in the worst possible way.
Kassiah: Harley and Tyson have been BFFs since they were in elementary school. On the night of their college graduation, Tyson tells her that he's going to medical school thousands of miles away–with his girlfriend. Harley decides she can't let him leave without finally coming clean about her feelings for him: she's been in love with him for years. There's an argument and Tyson leaves, cutting off all contact between the former best friends. He has no idea what transpires pretty much right after he leaves.
There are things from that horrific night five years ago that I haven't told anyone–not Levi, not Quinn, and most certainly not the police.
Fast forward five years. Harley's a nurse, and Tyson's back in town, looking for a second chance. They have all of this history and both want to be together, but misunderstandings and miscommunication keep coming between them. When Tyson finally learns what Harley's been hiding, he'll have to face both of their demons if he wants to rekindle their flame.
This story deals with some really tough issues really liked this–best friends to more is always one of my favorite story lines. I don't want to give anything away, and it's hard for me to tell you all the things without telling you all. the. things.
I can tell you what I liked. The sensitive subject matter in this book was handled really well, in my opinion, and I liked the characters for the most part. Harley was strong when she needed to be and showed an authentic vulnerability when I expected her to. Levi, who was Tyson's best friend and is now Harley's, was pretty amazing. I really, really liked him and am hoping that Grayson has more plans for him. The chemistry between Tyson and Harley was sizzling when it was on and ice cold when it wasn't. I honestly wish she would have fallen in love with Levi. This wasn't a triangle, just what I wanted 🙂
"This works for us because I'm not your prince."
Though I wasn't gaga crazy over Tyson, he did say some things that I really liked.
"I want it to be me, Harley. I want to be with you. I want to be the one that gets to kiss you good night. I want to be the one to make you breakfast in the morning."
Now what I didn't like. It's always hard when self-published authors have editors that they trust to do their work but miss things, and I feel that's the case with this book. Not huge things, but stuff like over usage of exclamation points and "you're" instead of "your" and tightening things up. I have an advance copy, so it's possible that these things were fixed, but a lot of it really took me out of the story. Authors, please for the love of rob, get a good editor! Also, I wasn't crazy about Quinn (Harley's other BFF), to be honest. Though the storyline is great, I found that it was very predictable, which isn't really something that I didn't like, but I didn't love that about it, either.
Overall, this story is pretty good. Likable characters with an original story and roller-coaster emotions. I think you'll like it!
Report Card
Cover
Characters
Plot
Writing
Steam
Overall:
3.5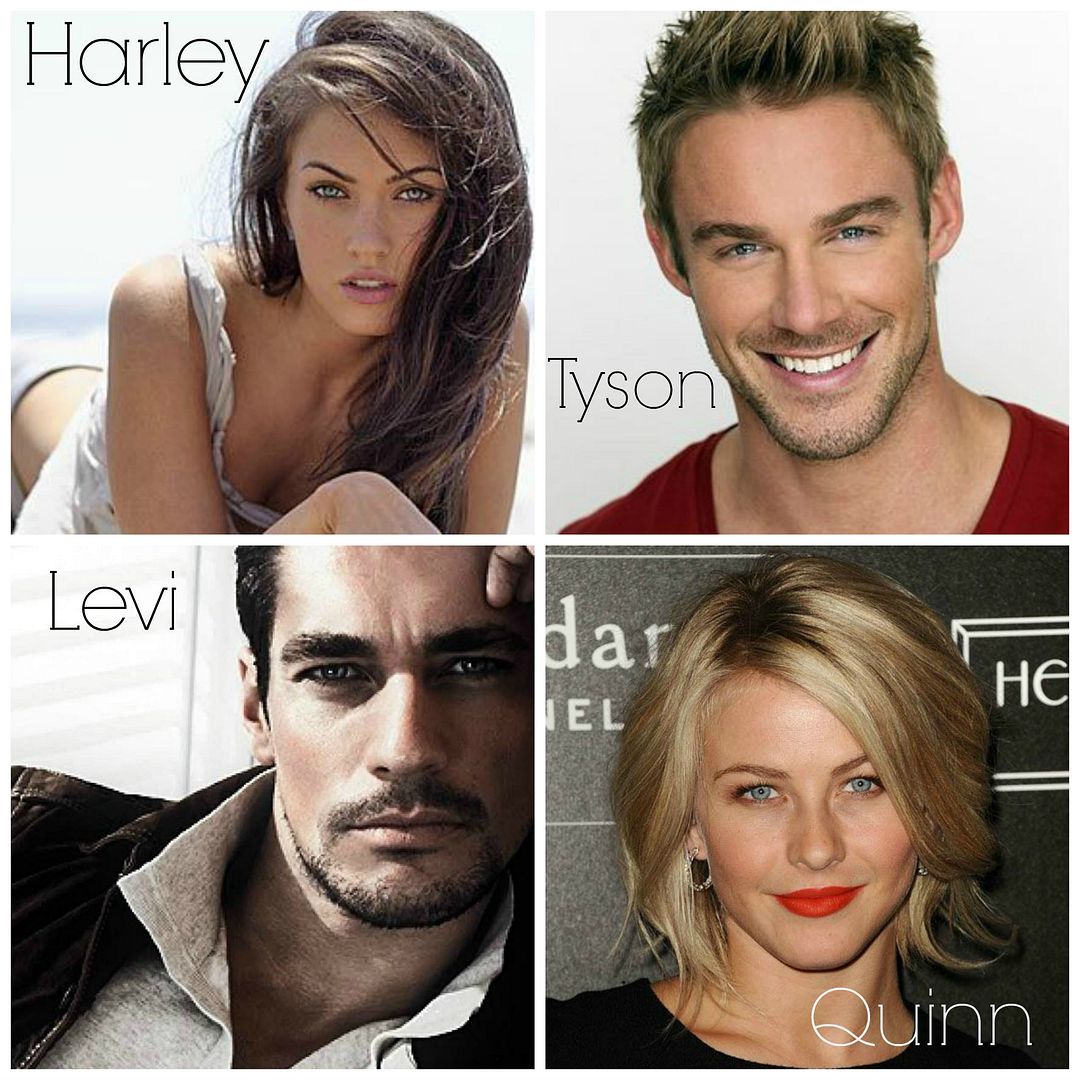 ***About K.L. Grayson***
K.L. Grayson resides in a small town outside of St. Louis, Missouri. She is entertained daily by her extraordinary husband who will forever inspire every good quality she writes in a man. Her entire life rests in the palm of six dirty little hands, and when the days is over and those six little hands have been washed and tucked into bed . . . and the stars align, you can find K.L. typing away furiously on her computer. K.L. has a love for alpha males, brownies, reading, tattoos, sunglasses, and happy endings . . . and not particularly in that order.
Find K.L. Here: Facebook | Twitter | Goodreads
***GIVEAWAY***
Win one of two Signed Copies of Where We Belong and a Twenty Dollar Gift Card
Good luck and don't forget to check out the other stops on the Where We Belong Blog Tour!
Related Posts