You already know that Lauren Blakely is one of our favorite authors and we cannot get enough of this series of books! We're excited to share a fun excerpt from Lauren's latest title, Well Hung, with you today, along with a fabulous giveaway and our thoughts on the book. But first, here's the 411 on Well Hung by Lauren Blakely:
***About the Book***
Well Hung
by
Lauren Blakely
Also by this author:
First Night
,
Night After Night
,
The Sapphire Affair
,
The Sapphire Heist
,
The Hot One
Series:
The Men of Rom-Com #3
Published by
Self-Published
on September 12, 2016
Genres:
Accidental Wedding
,
Boss Employee Romance
,
Contemporary Romance
,
Friends to More
,
One Night to More
,
Player Falls in Love
,
Romantic Comedy
Character(s):
Contractors/Builders/Construction Guys
Pages:
300
Goodreads
Buy the Book
Here's what you need to know about me — I'm well-off, well-hung and quick with a joke. Women like a guy who makes them laugh—and I don't mean at the size of his d*ck. No, they want their funny with a side of huge… not to mention loyal. I've got all that plus a big bank account, thanks to my booming construction business. Yup. I know how to use all my tools.

Enter Natalie. Hot, sexy, smart, and my new assistant. Which makes her totally off limits... 

Hey, I'm a good guy. Really. I do my best to stay far away from the kind of temptation she brings to work.

Until one night in Vegas… 

Yeah, you've heard this one before. Bad news on the business front, drowning our sorrows in a few too many Harvey Wallbangers, and then I'm banging her. In my hotel room. In her hotel room. Behind the Titanic slot machine at the Flamingo (don't ask). And before I can make her say "Oh God right there YES!" one more time, we're both saying yes—the big yes—at a roadside chapel in front of a guy in press-on sideburns and a shiny gold leisure suit. 



But it turns out what happened in Vegas didn't stay in Vegas. And now, my dick doesn't stay in my pants when she's around. I try to resist. Honest. But the more we try to keep our hands to ourselves, the more we end up naked again, and the more time I want to spend with her fully clothed, too.

The question now is…do I take this woman to be my ex-wife?
***EXCERPT***
Let's back up.
How did we get from not kissing to kissing? What was that turning point? Did she lean into me? Did I move closer to her? Details matter. I'll gladly share them.
Start with six months of sexual tension. Add in two mojitos for her, two beers for me, and a couple vodka tonics. Stir that with some bad news on the business front, and top it with the cherry of Natalie's hit-me-over-the-head-with-a-stick comment that left no question as to what she wanted…and here I am.
We don't lean into each other. There's no inch-by-slow-sensual-inch pull. It's not a slow burn.
It's a fiery crash. We're two cars speeding on the highway of this night, and we slam into each other, crawl across the hoods, and kiss like crazy.
Nothing is tentative about this. We go from not kissing to kissing in less than sixty nanoseconds. Yeah, I don't really know what a nanosecond is, either. But it happens in no time.
Keep Reading the Excerpt for Well Hung by Lauren Blakely
Keep Reading the Excerpt for Well Hung by Lauren Blakely
And now my hand is in her hair, yanking her close as we crush our lips together. We kiss hard and rough, fueled by pent-up desire and more than enough vodka and rum to make this inevitable.
Her teeth scrape me, and I growl, loving her roughness. I suck hard on her bottom lip, and I'm rewarded by nearly the same sound from her. She's like a tiger, and together we're animals.
I grip her head tighter, and her hands are all over me—in my hair, then down my chest, then along my arms. We kiss so deeply, it's like we're trying to climb each other.
At some point, she breaks off, breathes out hard, then whispers in my ear, "I've wanted to do that for so long."
"Not as long as I have. Now get those lips back on mine," I tell her, and she complies.
My hands cup her cheeks, but I'm not gentle, and she doesn't want me that way. She's not a gentle girl. She's badass and tough, and she wants what I want. I hold her face tightly in my hands, and she practically crawls into my lap in a rush to get closer, then closer still as she presses her tits against my chest.
I'm seated on a stool at the bar, and we are putting on some kind of show. But I don't care.
My tongue searches and hunts, wanting to taste every corner of her mouth, savoring the vodka and the tonic and, most of all, the Natalie. She whimpers and moans, and I swallow every sexy sound she makes.
This stool is ours. This bar is ours. The night belongs to this kiss, because it's not a starter kiss. It contains all the clues necessary to assemble the puzzle of where this night will end.
With unwavering certainty, I know what kind of kiss this is.
As I explore her mouth, and she claims mine with equal urgency, I know that I will be fucking Natalie tonight.
**About Lauren Blakely**
Lauren Blakely writes sexy contemporary romance novels with heat, heart, and humor, and her books have appeared on the New York Times, USA Today, Amazon, Barnes and Noble, and iBooks bestseller lists. Like the heroine in her novel, FAR TOO TEMPTING, she thinks life should be filled with family, laughter, and the kind of love that love songs promise. Lauren lives in California with her husband, children, and dogs. She loves hearing from readers! Her novels include Caught Up In Us, Pretending He's Mine, Playing With Her Heart, Trophy Husband, Far Too Tempting, The Thrill of It, Every Second With You, Night After Night, and After This Night. She also writes for young adults under the name Daisy Whitney.
Find Lauren Here: Website | Facebook | Twitter | Goodreads
***Our Thoughts***
Kassiah: Wyatt Hammer (yes, that's his name) is a construction and remodeling genius with an assistant, Natalie, who makes everything in his life better. Wyatt's got a strict "no hands–or anything else–on his employees" so he's pretty good about not noticing how hot Natalie is. Or he tries to be, anyway. Until a business trip to Vegas has them painting the town and wanting to get the full Sin City experience. The next morning, they wake up married, and since Wyatt has had some bad experiences with past relationships, he gets more than a little nervous. Natalie's got it all under control and arranges for them to get the problem quickly taken care of. The only problem is that despite his protests, Wyatt might not be so ready to let her go.
I cannot get enough of this series! I love all of Lauren Blakely's books, and I was so excited to get to Wyatt's story. I knew from the moment I started reading, I was in for a treat.
Once upon a time, there was a guy, there was a girl, and some crazy shit went down.

The end.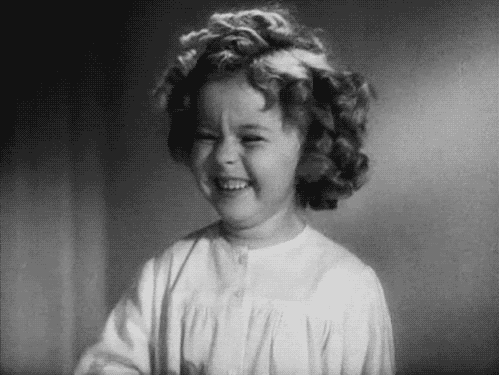 I loved this book. I'll start with my favorite part: Wyatt. He's hot and smart and loyal. And did I mention hot?
"I never mock orgasms. I talke your pleasure seriously."
I'm glad that this book was all in Wyatt's point of view, but I loved that we get Natalie's POV through her texts with Charlotte. I loved their histories and getting to know their characters.
Reading this book left such a big smile on my face. It's dirty. And laugh-out-loud-funny. And swoony.
"You feel like mine."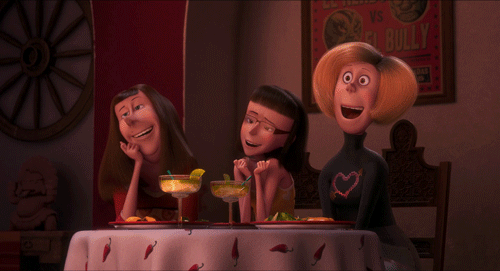 Oh, and this has the best rollercoaster scene in a book, ever.
There are a couple of things that I didn't like, beginning with the whole I'm too drunk to remember as soon as I wake up thing. It's quickly remedied but still. I don't like that. Also, there's a twist that aggravated me. I actually wrote a note: "Dude, get a fucking grip" in my kindle when I read it. I'm just surprised that happened that late in the game. Regardless, this story is so much fun.
I cannot wait for the next story, and I am so excited that it's going to feature Chase. *jumpyclaps*
Sweet, swoony, and oh so sexy, Well Hung by Lauren Blakely is laugh-out-loud funny and a perfect read for all romance fans.
Report Card
Cover
Characters
Plot
Writing
Steam
Overall:
4.5
***GIVEAWAY***
Enter to win a signed copy of WELL HUNG!
a Rafflecopter giveaway
Good luck, Pretties!
Related Posts