We were so excited when we saw Undaunted by Ronnie Douglas. We've got some great reasons to check it out, along with some that made us not love it. First, here's the 411 on Undaunted:
Undaunted
by
Melissa Marr
,
Ronnie Douglas
Series:
Knights in Black Leather #1
Published by
William Morrow
on September 15, 2015
Genres:
Contemporary Romance
,
New Adult
Character(s):
MC/Bikers
Pages:
352
Goodreads
Buy the Book
Being fearless has never looked so good . . .

Aubrey Evans needs to get her life back on track after her father is indicted for embezzlement. All she has to do to hightail it out of small-town Tennessee is save up money for college tuition and steer clear of hard-muscled boys on motorcycles. Yet there's no ignoring someone like Zion. A knight in black leather, Zion looks like every bad idea she's been told to avoid, but she can't resist him. Whenever she's in trouble, he's there. Appealing as his rough exterior may be, it's the protective, principled man beneath who tempts her like crazy.

Zion knows Aubrey doesn't intend to stick around. She claims to want only friendship, but he senses there's a naughty girl hiding on the inside—one whose intense desires match his own. For now, he'll be patient and play by her rules. But he knows it's just a matter of time before he weakens her resolve.

As they join forces to figure out who's behind a local crime spree, it's clear that the danger goes deeper than Aubrey guessed. And when she needs someone tall, dark, and undaunted to keep her safe, Zion intends to be there—now and always.
Here are our top 6 Reasons to Read Undaunted by Ronnie Douglas, along with 3 things that make it okay to skip it:
We Really Liked:
Bikers
We are currently obsessed with motorcycle romance over here at Pretty Sassy Cool, so we were all over Undaunted as soon as we heard about it. Though this one isn't (at all) as heavy as the biker books we're used to, MC fans will enjoy it.
Ronnie Douglas
Ronnie Douglas is actually the penname for Young Adult author Melissa Marr. If you already love her YA books (and who doesn't?!), you'll want to check this one out, too.
Alternating Points of View
We books told in dual POV and were so excited when we realized we got the story from Aubrey and Zion.
Zion
This guy was hot. He definitely didn't fit the mold of alpha biker guy, but we loved him anyway.
Grandma Maureen
She was pretty much the star of the book for us. Aubrey didn't deserve her (more on that in a sec).
Fast Paced Storyline
We love books that we can breeze through in one sitting, and we were happy that we finished this one fairly quickly.
Why you can skip it…
Aubrey
The girl is annoying. She drove us crazy most of the time. She's snobby. We're not into characters (male or female) that want their SO to change the fundamentals that make them who they fell in love with in the first place. And that's Aubrey. We really wouldn't have been upset if Zion had told her to take a hike. Really.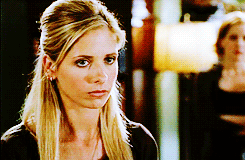 Lack of Chemistry
Maybe it's because we didn't like Aubrey, but we just didn't think these two were made for each other. Meh.
Only Motorcycle Club-ish
We know that our number one reason to read this book was that it was an MC story. But like we said up there , this was pretty light if you're looking for badass bikers. There's not a whole lot of delving into the gritty parts of the MC world, and we found that seriously lacking. We want the our bikers dirty! We found the synopsis promising Kristen Ashley-worthy steam to be misleading. #fail
Report Card
Cover
Characters
Plot
Writing
Steam
Overall:
2
What do you think, Pretties? Are you excited to check out Undaunted?
Related Posts