You know we ❤ Christina Lee, and we couldn't wait to get our *grabbyhands* on her latest title, Twelve Truths and a Lie. We've got an awesome excerpt to share with you, along with our thoughts on the book, but first you know the drill–here's the 411 on Twelve Truths and a Lie by Christina Lee.
***About the Book***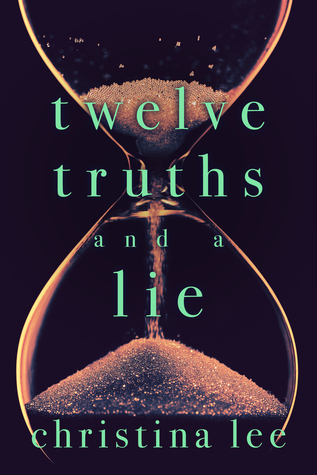 Twelve Truths and a Lie
by
Christina Lee
Also by this author:
All of You
,
There You Stand
,
Two of Hearts
,
The Darkest Flame
,
Three Sacred Words
,
Touch the Sky
,
The Deepest Blue
,
The Hardest Fall
Published by
Self-Published
on September 19, 2016
Genres:
Contemporary Romance
,
Friends to More
Character(s):
Professors/Teachers
Pages:
219
Goodreads
Buy the Book
Aurora Jones has it all—a job she loves as a child and family therapist, supportive friends, and a decent place to live. What she doesn't have is much luck when it comes to dating men. And not only are her choices terrible, she also hasn't been boyfriend free since she was a teenager. So she places herself on a sabbatical of sorts. No dating for twelve months.

Cameron Miller has had a crappy year. His girlfriend fell for his best friend and to ease the pain, he drowns his troubles in more booze and women than he can count. When his buddies finally slap some sense into him and urge him to focus on his new position as a special education teacher in an urban school district, he decides to get his act together.

Away from the prying eyes of their mutual friends, Cameron and Aurora agree to hang out once a week in their newly dubbed Chastity Club. Number of members? Two. It's a chance to find solace, companionship, and something neither anticipated – a burgeoning attraction. But when Cameron invites Aurora to be his fake date at the reunion his ex-girlfriend and best friend will be attending, their passion ignites. What happens in Chastity Club stays in Chastity Club, right? Until they discover that a year of self-truths might actually lead them to true love.
***EXCERPT***
"Well," I explained, after swallowing a bite, "depends how, um, sexually frustrated you've been and—"
"Extremely," she said without hesitation, and I nearly choked on the cheese sliding down my throat. "I mean, Richard doesn't even—"
She smashed her hand over her mouth, looking positively mortified. "Shit, never mind."
"Who's Richard?" I asked, thoroughly confused, wondering if I'd missed something in the conversation.
"Oh, God," she said. "Can you forget I even said that?"
Keep Reading the Excerpt for Twelve Truths and a Lie by Christina Lee
Keep Reading the Excerpt for Twelve Truths and a Lie by Christina Lee
"Not a chance," I replied, knowing it would bug the shit out of me all night if she didn't fess up. "Don't be embarrassed, we've talked about plenty of things already…"
As she took deep breaths, I tried to match up the name Richard to one of her old boyfriends she might've mentioned. Or was she more mortified that I'd brought up the idea of being sexually frustrated?
"Look, I wasn't trying to embarrass you," I said, attempting to dislodge her hand from her face. "Guys talk about jacking off all the time, I don't know if girls do, but—"
"Of course we do," she finally huffed out, her eyes bulging. "Richard is the name of my vibrator."
Oh fucking Christ, what a visual. My dick immediately tented against my zipper. In that moment, I was so grateful the tablecloth was covering me. After I got over the initial shock and stimulation of her bringing up her vibrator, I focused in on the fact that she had named it in the first place. Richard.
I couldn't hold back a snort and that caused a chain reaction in Aurora, who began giggling and then full-on laughing. Her face was so beet red that when we made eye contact and I said, "Richard. As in dick?" she howled even louder, causing the people in the booth behind her to turn around and stare.
***About Christina Lee***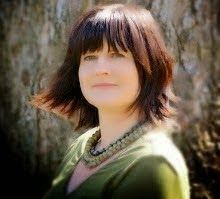 Once upon a time, Christina lived in New York City and was a wardrobe stylist. She spent her days shopping for photo shoots, getting into cabs, eating amazing food, and drinking coffee at her favorite hangouts.
Now she lives in the Midwest with her husband and son—her two favorite guys. She's been a clinical social worker and a special education teacher. But it wasn't until she wrote a weekly column for the local newspaper that she realized she could turn the fairytales inside her head into the reality of writing fiction.
Christina writes Adult, New Adult, and M/M Contemporary Romance. She's addicted to lip gloss and salted caramel everything. She believes in true love and kissing, so writing romance novels has become a dream job.
Find Christina Here: Website | Facebook | Twitter | Goodreads
***Our Thoughts***
Erin: Christina Lee has been a favorite since her very first book was released. Her ability to write strong, well likable characters who are real and genuine is one of the reasons why and it's never more apparent than in her newest book, Twelve Truths and a Lie. A book about friendship, finding yourself, and really following your own path, Twelve Truths is a joy from beginning to end.
I doubt there are many of us out there that haven't sworn off relationships for one reason or another, but Aurora Jones has taken her self-imposed no dating pledge to heart. Going on almost a year of being single, she's bound and determined to see it through until the end of her yearlong deadline. And she's doing a damn fine job, too, using the time to discover what it's like to do things only to please herself whether that's eating cereal for dinner, or watching cheesy television wearing her oldest sweats and t-shirt, or staying bed all day on a Sunday. Doesn't sound too bad, does it? Only problem is one Cameron Miller.
Cameron hasn't had the best year, either. His girlfriend cheated on him with his best friend, sending him into a tailspin of alcohol and meaningless one night stands. He's lonely, a bit bitter, and his friends are worried about him. When they drag him to a monthly night out gathering of friends and wives, he grudgingly agrees, but once he sets his eyes on alluring Aurora, well, things are definitely looking up. A chat at the bar waiting for drinks has these two immediately connecting, and thus the Chastity Club is born. Both Cameron and Aurora recognize the need to stay just friends and this allows them to be honest with one another, in a way they aren't with the others in their lives.
I absolutely loved the whole premise of this book. The slow burn, the quiet, meaningful conversations, the subtle and sweet flirting … all of it was such a refreshing change from most romance novels. I'm as much a fan of burning hot lust that makes for super-hot times between the sheets as the next girl, but there's something to be said when a story line takes time to develop, to allow characters to grow and learn and evolve. Lee has handled this aspect with deft and grace. As two people who work with children and are passionate about their careers and their responsibilities, I really admired the way Cam's job as a teacher and Aurora's as a child and family therapist are portrayed. Lee didn't sugarcoat the difficulties each face but she did show passion and commitment in a very realistic way.
And let's talk about the sweet, romantic side of this relationship. I really loved watching these two grow closer and closer together. When Cameron asks Aurora to attend his high school reunion with him as his date you just know that all those urges both have been desperately trying to keep under control are just going to explode all over the place. And they did. Some in ways you'd expect, in other ways, it was gentle and sweet.
"What are you doing?" I whispered.

He made a noise in the back of his throat. "You smell so good."

I smiled against his chest. His skin had its own alluring vanilla scent. "What do I smell like?"

"Lemons," he said, without hesitation. "Sunshine."

"What?" I laughed and looked up at him as he wore a sheepish grin. "What a crock."

"Think whatever you want," he said, shrugging. "But you do."

I rolled my eyes. "What does sunshine even smell like?"

"Hmmm…" he murmured against my ear, my body heating up from the vibration of his voice. "Like melted ice cream…nostalgia…childhood dreams and comfort."
Their chemistry positively smolders, but it's the friendship between them they cultivate and guard so fiercely, so much so that their mutual friends know nothing of their weekly dates and daily text messages to one another, that is really at the heart of them.
Twelve Truths and a Lie was all kinds of warm, fluffy goodness. There are a few moments where your heart gets tugged but overall, this is a real love story. A friendship that blooms into a love that will no doubt stand the test of time. Do yourselves a favor and make sure you pick this one up. You don't want to miss it!
Report Card
Cover
Characters
Plot
Writing
Steam
Overall:
4
Tell us your favorite Christina Lee read, Pretties!
Related Posts