You know how crazy-excited we were for the release of Touch the Sky, the New Adult M/M friends-to-lovers story from our favorite authors Christina Lee and Nyrae Dawn?!? Well it's finally here! *jumpyclaps* We've got an awesomely hot excerpt to share with you, along with our thoughts, but first, here's the 411 on Touch the Sky:
***About the Book***
Touch the Sky
by
Christina Lee
,
Nyrae Dawn
Also by this author:
All of You
,
There You Stand
,
Two of Hearts
,
The Darkest Flame
,
Three Sacred Words
,
The Deepest Blue
,
The Hardest Fall
,
Twelve Truths and a Lie
,
Masquerade
,
Measuring Up
Series:
Free Fall #1
Published by
Self-Published
on March 28, 2016
Genres:
Friends to More
,
M/M Romance
,
New Adult
Pages:
226
Goodreads
Buy the Book
Lucas Barnett and Gabriel Stewart didn't have it easy as kids. They were only trying to deal with bad situations at home when they became lifelines for each other. Their pipe dream was to someday meet in LA, where Lucas would design skyscrapers, and Gabriel would learn to fly. But then Gabriel disappeared without so much as a goodbye, and Lucas got himself in trouble with the law.

Five years later, both men are at a loss when they run into each other at a Hollywood bar. Lucas is still angry, but it's not as if Gabriel could control how his mind and body had betrayed him. Being found on the ledge of that bridge had changed everything.

The attraction is immediate, but it's more than their inability to keep their hands off each other. Neither man expects the fierce connection pulling them together. Unfortunately, ignoring their problems doesn't make them disappear. Gabriel's internal struggles are serious…dangerous. And no matter how much Lucas wants it to be true, saving Gabriel won't make up for not being able to save his mom. If they don't find the strength to face their own demons before the darkness takes hold, they risk more than just losing each other forever.
***EXCERPT***
I grab a piece of pizza and we finish the whole box, while drinking soda and watching a horror flick on TV. With each minute that passes, Gabe gets closer to me. It's not one of those lame-ass things you see in movies, where the distance keeps shrinking while they get the balls to make a move. I just think Gabe craves contact—skin and flesh and warmth. And even though I'm not typically like that, I suddenly want to give it to him. Or maybe I'm just a selfish bastard and I'm fooling myself because I really just crave him.
So I do it, blatantly just move closer. Our legs touch, jeans against jeans. Our arms though? That's skin against skin and I think maybe I really do crave skin and flesh and warmth the same way he does. At least when it's him, I do.
The movie ends, and out of the corner of my eye, I see his head turn. Feel his gaze on me.
I want to taste him.
Keep Reading the Excerpt for Touch the Sky
Keep Reading the Excerpt for Touch the Sky
Me taste him. I've felt his lips twice and both times were both Gabe's doing. This time it'll be mine. I turn to him, touch his cheek with my left hand, let his hair slide through my fingers and then grab on.
Then I'm leaning forward, my tongue at the seam of his lips. Gabe opens up for me and I thrust my tongue inside. The feel of him, the taste of him goes straight to my head—both my dick and the one on my shoulders.
He moans into my mouth as I push closer to him. Reading my body language, Gabe turns, lies down so that he's on his back and I'm between his legs, leaning over him.
My dick aches. I feel his, hard and thick against my stomach as I kiss him deeper.
"I can't believe you're here," I say as my lips slide down his neck. I can't believe I just said that either.
Gabe's hand tightens in my hair and his hips move, as he rubs his erection against me.
"I can't believe it either." He's breathless, his voice hoarse with lust. It rocks through me and I suddenly want nothing more than to see what he looks like when he comes.
***About Christina Lee***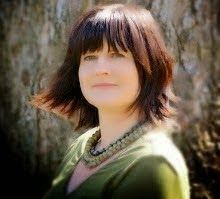 Once upon a time, Christina lived in New York City and was a wardrobe stylist. She spent her days shopping for photo shoots, getting into cabs, eating amazing food, and drinking coffee at her favorite hangouts.
Now she lives in the Midwest with her husband and son—her two favorite guys. She's been a clinical social worker and a special education teacher. But it wasn't until she wrote a weekly column for the local newspaper that she realized she could turn the fairytales inside her head into the reality of writing fiction.
Christina writes Adult, New Adult, and M/M Contemporary Romance. She's addicted to lip gloss and salted caramel everything. She believes in true love and kissing, so writing romance novels has become a dream job.
Find Christina Here: Website | Facebook | Twitter | Goodreads
***About Nyrae Dawn***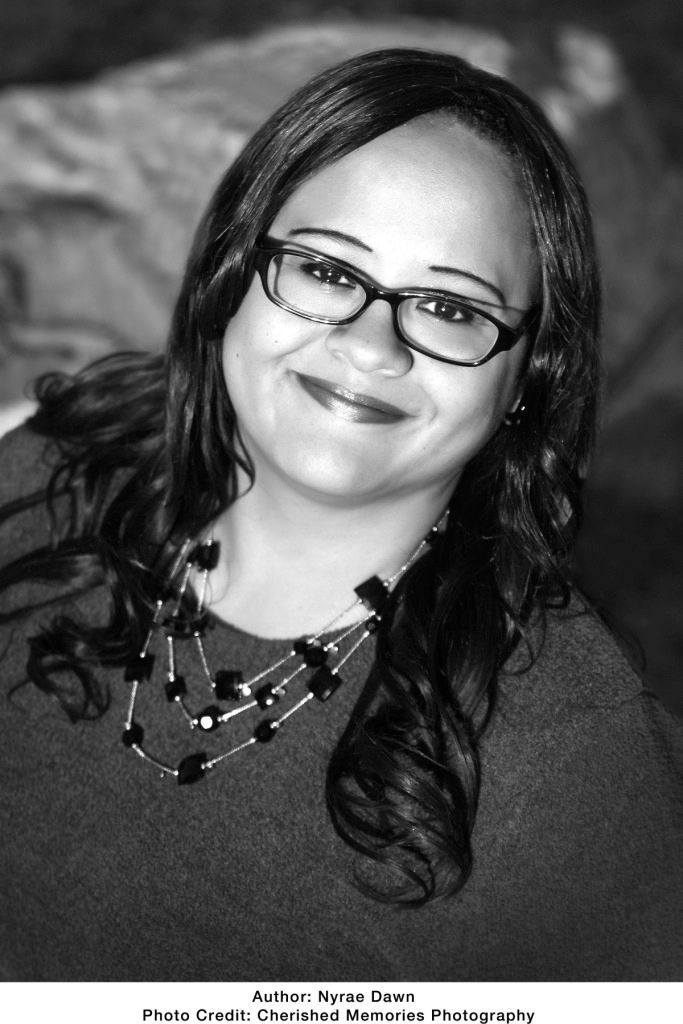 Nyrae Dawn can almost always be found with a book in her hand or an open document on her laptop. She couldn't live without books—reading or writing them. Oh, and chocolate. She's slightly addicted.
She gravitates toward character-driven stories. Whether reading or writing, she loves emotional journeys. It's icing on the cake when she really feels something, but is able to laugh too. She's a proud romantic, who has a soft spot for flawed characters, who make mistakes, but also have big hearts.
Whether she's writing young adult, new adult, or adult you can always count on a healthy dose of romance from her books. She likes to tackle tough subjects, and believes everyone needs to see themselves in the stories they read.
Nyrae is living her very own happily ever after in California with her gorgeous husband (who still makes her swoon) and her two incredibly awesome kids.
Find Nyrae Here: Website | Facebook | Twitter | Goodreads
***Our Thoughts***
Erin:
What a gorgeous cover, yeah?? I was so excited when I heard that Nyrae Dawn and Christina Lee were teaming up to co-author an NA book together, I mean these two great authors writing together? Hell yes.
Touch the Sky
is a really touching, emotional story of two guys who meet online and become the best of friends, only to lose touch and then find one another years later. Hurt/comfort stories are among my favorites and when you combine that with a second chance love story, well, I'm going to be all over it. I enjoyed the story of Gabriel and Lucas. There is a lot of emotion going on throughout the book (if overdone at times) and I really liked the realism portrayed throughout. There are definitely plenty of swoony moments, too!
Gabriel Stewart and Lucas Barnett meet online while in high school. Neither have an easy home life; both struggle with demons no one but the other understands. They share parts of themselves they don't feel safe or comfortable enough to share with anyone else and make plans to meet up in Los Angeles after graduation and begin their lives, living out the dreams each has. Of course, life has other plans and though they both do wind up in the same place, it's five years before they cross paths in a chance encounter.
Touch the Sky is told in an alternating POV, and for the most part the story flowed pretty flawlessly. There are a few instances where tense changes and abrupt tones of voice took me out of the narrative, but I was engrossed in the story of Gabriel and Lucas. I was glad to see the issue of Gabe's bipolar disorder handled in such a realistic way and Lucas's past was heart-breaking and written in an emotional way. For me, both characters fell a tad flat and though there are some pretty swoony and sigh worthy moments between Gabe and Lucas as they reconnect and move forward, I feel there isn't that real spark of chemistry I was hoping for. However, there is a genuine friendship between the two that comes through loud and clear and the moments when they open up and make themselves vulnerable are truly great and sweet.
Like this one:
He was a computer screen to me when we were younger. Obviously I knew someone was behind it, but that screen made things easier. It was almost like we didn't live in the same universe, so what would it hurt if I let him inside?

But now, he's fucking real. He's flesh and bones. Warmth and a heartbeat. His big, blue eyes that see the world in way I'm not sure I ever have…like he wants to think there's a lot of good in it when all I see is the bad. Even his reaction to the plane today turned me inside out, because I want to be that excited about something. I want to be able to let all that passion and joy out, instead of keeping shit locked up inside me.
And this:
"This is going to be so amazing. I hope it is, at least. It better be. You'll like it, I'm pretty sure." He rambles on, and I can't help but smile. I've never seen him radiating so much electric energy before. He looks happy. Really fucking happy.

"Come'ere," I say because I want to taste him. Want to see if I can taste his joy on his lips.

Gabe leans over. My hand slides up and I cup his face, let my pinky finger make circles on his neck before I kiss him. He trembles. I'm not sure if he was shaking before I kissed him, for some reason, but I feel it, and then I think I might be trembling too.

His tongue traces my lips, slowly, languidly until he pushes forward, more eager, more excited like he can't get enough of me.

Pulling back, I grin at him. Before I get a chance to say anything, Gabe does. "You like touching me now."
Swoony sighs.
These boys will put you through the ringer. From beginning to end, Touch the Sky is a roller coaster of emotions. I'm really looking forward to seeing where this series goes next. (Ezra … please??)
"Maybe someday I'll be standing on the roof of one of your skyscrapers. And you'll be passenger on one of my planes. Someday we'll fly high. High on life."
Report Card
Cover
Characters
Plot
Writing
Steam
Overall:
3.5
Related Posts