The Fractured Heart
by
Scarlett Cole
Also by this author:
The Darkest Link
Series:
Second Circle Tattoos #2
Also in this series:
The Darkest Link
Published by
St. Martin's Paperbacks
on January 5, 2016
Genres:
Contemporary Romance
,
Enemies to Lovers
,
Romantic Suspense
Character(s):
Artists/Photographers/Producers/DJs
,
Tattooed & Pierced Bad Boys
Pages:
283
Goodreads
Buy the Book
All things, when placed under pressure, eventually break or leave a mark.

Tattoo artist Brody "Cujo" Matthews knows how to keep things simple. In life and in love. Abandoned as a child by a mother who refused to stick around to raise three boys she didn't want, he's intent on staying clear of complicated women. The only things complicated in Cujo's life are the killer tattoos he designs and inks. That all changes when he's asked to help organize his best friend Trent's engagement party, which means working with Trent's fiancée's best friend, Drea, the definition of high maintenance and sizzling curves. And the one woman he doesn't want to walk away from.

Andrea "Drea" Caron is broke and tired. After years of caring for her ailing mom, she's at the end of her rope trying to manage the piling medical bills, two jobs, and a life placed on hold. She certainly doesn't need the added frustration of a sexy playboy tattoo artist messing up her best friend's engagement party or her carefully balanced life. But when Drea witnesses the abduction of a woman from the café she works at, she can't help but turn to Cujo who's determined to prove to Drea that he's someone she can count on forever…but as they attempt to bring the truth to light, someone is working to bring that forever to a sudden, deadly halt.
Kassiah: I didn't read the first book in this series yet, but we know right away that Drea and Cujo kinda did not get along before this book takes place. So, this is kind of an enemies-to-lovers story. I'll take it!
Drea has put her dreams of college and career on hold, taking care of her mother for the past ten years. She already works two jobs and barely has enough time to get her wits together, let alone plan her best friend's engagement party with Cujo, a guy she can't stand. She'll do anything for her BFF though, including getting along with Cujo for the sake of the party. Cujo has his own reasons for not wanting to commit to any girl, and he's not about to explore any kind of relationship with Drea. Meanwhile, there's a crazy twist in the story when they are held at gun point at Drea's work and she later discovers some evidence that could possibly incriminate some important government officials. Sparks between Drea and Cujo fly, but will either of them give in to the growing attraction they feel for one another? And will they make it out of this ordeal alive?
I really liked Cujo. He was sweet and fun. He looked out for his friends and had a great attitude. He does something that I really hate, but overall, I thought he was awesome. And he wears bracelets.
"Take what you want, baby."
Drea was just okay. Well, that's not really true. She was a whiny bitch to Cujo most of the time. And she was seriously dumb. I don't want to give away what she does that is so freaking stupid, but suffice it to say I am genuinely shocked the whole town wasn't gunned down.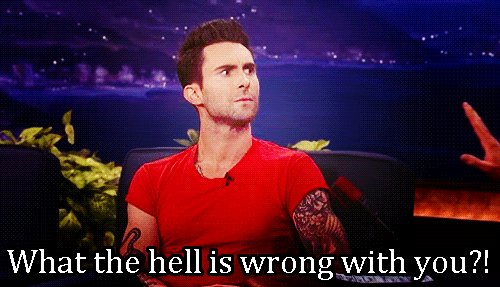 I loved the love that both Drea and Cujo feel for their friends, and even though I haven't read The Strongest Steel, the first book in this series, I was happy to see Trent and Harper so happy. And I seriously cannot wait to read the next book in the series, The Purest Hook.
The Fractured Heart is a suspenseful, drama-filled story with a sexy, funny hero you'll like.
Report Card
Cover
Characters
Plot
Writing
Steam
Overall:
3.5
Related Posts