You already know that we Megan Erickson and Santino Hassell, so we couldn't wait to read their collab, Strong Signal. We've got our thoughts to share with you about this book, along with a fabulous giveaway, but first, here's the 411 on the book:
***About the Book***
Strong Signal
by
Megan Erickson
,
Santino Hassell
Also by this author:
Make It Right
,
Changing His Game
,
Focus on Me
,
Dirty Talk
,
Dirty Deeds
,
Tied to Trouble
,
Out of Frame
,
Leveling the Field
,
Fast Connection
,
Hard Wired
,
Mature Content
,
Sutphin Boulevard
,
First and First
,
Oversight
,
Illegal Contact
,
Third Rail
Series:
Cyberlove #1
Also in this series:
Fast Connection
,
Hard Wired
,
Mature Content
Published by
Megtino Press
on February 15, 2016
Genres:
Contemporary Romance
,
M/M Romance
Character(s):
Military Guys
,
Nerdy/Geeky
Pages:
235
Goodreads
Buy the Book
I was counting down the months until the end of my deployment. My days were spent working on military vehicles, and I spent my nights playing video games that would distract me until I could leave Staff Sergeant Garrett Reid behind.

That was when I met him: Kai Bannon, a fellow gamer with a famous stream channel.

I never expected to become fixated on someone who'd initially been a rival. And I'd never expected someone who oozed charm to notice me—a guy known for his brutal honesty and scowl. I hadn't planned for our online friendship to turn into something that kept me up at night—hours of chatting evolving into filthy webcam sessions.

But it did. And now I can't stop thinking about him. In my mind, our real life meeting is perfect. We kiss, we fall into bed, and it's love at first sight.

Except, like most things in my life, it doesn't go as planned.

*Strong Signal is a standalone, full-length novel with no cliffhanger*
***Our Review***
Erin: When two of your favorite authors collaborate, it's like Christmas! To say I was excited when I heard about Strong Signal, is more than an understatement, and I am SO happy to tell you it lived up to all of my expectations … and then some. After reading plenty of books from these two, I knew there'd be snark, witty, sharp banter, and super-hot sex, but what I didn't expect was a book full of so much heart.
Usually when I read a book, there is one MC I connect with more than the other. This could be due to characteristics, my own personal experiences, or simple preference, but in the case of Kai Bannon and Garrett Reid, I just fell in love with both of them so much. Kai with his nerdy-ness, vulnerability, and sweet nature and Garrett with his gruff, growly, but tender personality, they both hit all of my buttons.
I loved how they met, I loved how their friendship evolved, and I REALLY loved how they slowly but surely began to trust one another. We've all heard the horror stories of Internet relationships gone wrong, but I'm here to tell you, after reading Strong Signal, I have no doubt that for the right people in the right circumstances a relationship that begins online is one that is every bit as solid and valid as a 'traditional' one. Hassell and Erickson did an incredible job of keeping Kai and Garrett's relationship realistic while at the same time entertaining.
I pictured Kai with his nose scrunched up in an adorable mad-face and smiled.

Kai: I'm so sorry, Garrett. I wish there was something I could do.

Garrett: You talking to me every day is enough. I don't think you realize how much it means to me.

Kai: haha yeah right, G.

My mouth tightened, and I leaned closer to the screen even though he couldn't see me.

Garrett: I'm serious, Kai. I've never known anyone like you before. We have so much in common in some ways but in others, you're so much fucking braver than me or any of the guys I've been with. You're not afraid of being yourself. You're not afraid of being out. Or of your sexuality. And …

There was a long pause.

Kai: Ha, not sure if you'd say that if we met. But thanks. What were you going to say next?

Garrett: And I haven't had a fiend in a long time. Maybe I'm weird, but this feels like friendship. I never confide in anyone like this.
The connection between the two was so genuine I often found myself smiling … or fanning myself because damn, these two sure brought the heat during their cyber-sexing. But it's when these two meet face to face that my emotions really started going wild and the book started pulling at my heart strings and didn't let go. Garrett was so earnest in what he wanted from Kai, and in return, Kai was so brave to push past his fears, even though his own issues seem insurmountable. It was refreshing and fulfilling watching these two fall in love and take a chance on each other.
If Strong Signal is indicative of what we readers can expect when Santino Hassell and Megan Erickson team up, let's all hope that this series never ends. I know I'm SO excited for the next book, and once you read Strong Signal, you will be, too.
Report Card
Cover
Characters
Plot
Writing
Steam
Overall:
4.5
***About Megan Erickson ***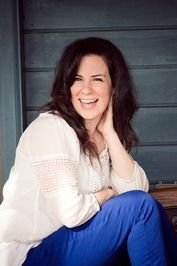 Megan Erickson grew up in a family that averages 5'5″ on a good day and started writing to create characters who could reach the top kitchen shelf.
She's got a couple of tattoos, has a thing for gladiators and has been called a crazy cat lady. After working as a journalist for years, she decided she liked creating her own endings better and switched back to fiction.
She lives in Pennsylvania with her husband, two kids and two cats. And no, she still can't reach the stupid top shelf.
Find Megan Here: Website | Facebook | Twitter | Goodreads
***About Santino Hassell***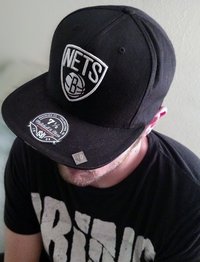 Santino Hassell was raised by a conservative family, but he was anything but traditional. He grew up to be a smart-mouthed, school cutting grunge kid, then a transient twenty-something, and eventually transformed into an unlikely romance author.
Santino writes queer romance that is heavily influenced by the gritty, urban landscape of New York City, his belief that human relationships are complex and flawed, and his own life experiences.
Find Santino Here: Website | Facebook | Twitter | Goodreads
***GIVEAWAY***
Win a Kindle Fire from Megan Erickson and Santino Hassell!
a Rafflecopter giveaway
Good luck, pretties!!
Related Posts