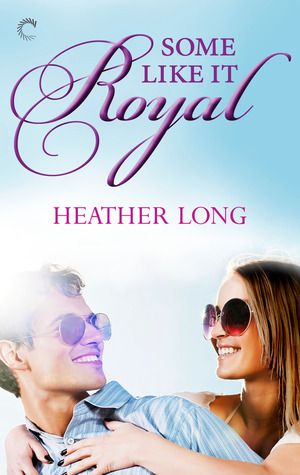 Some Like It Royal
by
Heather Long
Series:
Going Royal #1
Published by
Carina Press
on January 13, 2014
Genres:
Contemporary Romance
Pages:
150
Goodreads
Buy the Book
It's The Role of a Lifetime…

Living out of a car and waiting tables to make ends meet is hardly the stuff of fairy tales. So when a gorgeous man approaches Alyx Dagmar with a wild story about her royal lineage and an even wilder proposition, the aspiring actress is sure he's got the wrong woman.

Self-made billionaire Daniel Voldakov needs connections before he can expand his software business into Europe. A blue-blooded fiancée would open all the right doors—and Daniel's certain he can tempt the pretty but penniless Princess Alyxandretta to accept the part she was born to play.

Alyx can't resist Daniel's offer, and throws herself into the role. But as the paparazzi fall in love with their "storybook romance," Alyx finds herself drawn to Daniel in ways she'd never imagined. Are his returned affections true, or all just part of the plan? He'll do anything it takes to prove his love, and to make her see that the only happily ever after he wants is with her…the real her.

Kassiah: Aspiring actress/waitress Alyx Dagmar is homeless and sleeping in her car when she's interrupted by a "blond haired, blue eyed god" who has a proposition for her.
If you'll agree to marry me–and by that I mean you don't have to actually marry me, but we have to be engaged–and lend me the use of your royal title, I can make the acquaintance of the Andraste Grand Duke Armand. Once we've cemented that introduction, I could use his influence to open the EU markets for the company.

She knew he spoke English. The words and the accent were exceptionally clear. But the so-called proposal rang madness in her ears. "I'm sorry, what?"

"Marry me. Be engaged to me. I'll take care of your bills, get you a real place to sleep and all you have to do is be my princess and help me get those invitations."
As it turns out, Alyx's father, who was killed by a drunk driver when she was very young, was in fact the grandson of the first cousin of Czar Nicholas II. Her great-grandfather and Nicholas were estranged in the early 1900s and Alyx had no idea. Daniel tracked her down and requested that she become his fiancée in an effort to allow his software company to break into the EU markets, where it's a "who you know" situation to get your foot in the door.
It takes some convincing for her to believe she's who he says and some negotiating an iron-clad contract that takes sex completely off the table for her to agree to his scheme. In order to make it seem authentic and convince the world she's the real deal (think Anastasia), she's got to have lessons from a coach (think Princess Diaries) and go on fab shopping sprees to look the part (think Pretty Woman).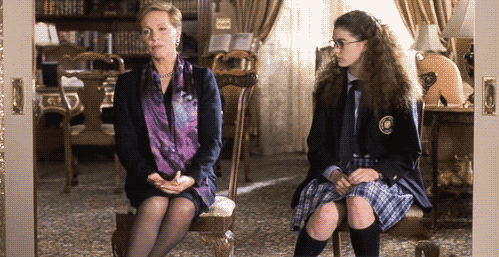 Convinced that this is a business transaction and nothing more, Alyx keeps her budding feelings for Daniel to herself. They bond over late night ice-cream chats and realized they can't keep denying their attraction to each other.
"This is a bad idea." She breathed the words, fighting the urge to squirm, because movement reminded her of their precarious position.

But her body hummed with every light caress. He palmed her breast, petting it in a slow circular fashion that just ratcheted up the need boiling inside her.

"It doesn't have to be."
What happens when things seems to be going their way and the world is convinced their relationship isn't a sham? Will they admit that there's more to them than just business?
Though the idea was incredibly far-fetched (why did she even have to act the part when no one knew about her existence before, anyway?), I liked the story and the characters. They were sweet and funny and there were some swoony moments. Alyx was strong and likable and Daniel was swoon-worthy. He challenged her and ultimately just wanted her to be happy.
"I'm not willing to lose her." No hesitation. No doubt.

…

Hell, the company could go belly up and he'd build another, but what was the point without her?
I liked Victor Russell, her coach, and thought he gave the best advice.
"Remember, Princess, in fairy tales, the darkest moments come before the prince can rescue the princess."
There were a few things that I didn't like, though, like the excessive use of the m-word and the fact that he always wanted to "pet" her, but overall this was a fun, quick read that I think you'll like. Some Like It Royal is the perfect story for anyone who has ever wanted to be a princess, and I am definitely looking forward to reading more from this author.
Report Card
Cover
Characters
Plot
Writing
Steam
Overall:
3.5
Related Posts