Six Month Rule
by
A.J. Pine
Also by this author:
One Night
,
One Life
Series:
Kingston Ale House #2
Published by
Entangled: Select
on July 18, 2016
Genres:
Contemporary Romance
,
Falling for Colleague
,
One Night to More
Character(s):
Businessmen/Lawyers/Entrepreneurs
,
Foreign Mouths We Want to Kiss
,
Single Fathers
Pages:
280
Goodreads
Buy the Book
She created the game, but the rules are about to change.

Taurus: Hold fast to your single-minded nature today—no matter how long her legs or how lush her red lips.

Gemini: You were a shining star last night, but reality can be a real—well, you get the picture. Just remember: Tall, dark, and British equals no corner office for you.

Will Evans never wanted a reason to stay.

Holly Chandler wants nothing more than for him to go.

But neither one is prepared for what can happen in six months. Because it doesn't matter what you want when what you need walks out the door.

Holly's been busting her butt to make partner at Trousseau and there's no way she's going to let some stuck-up British arsehole get in her way—no matter how drop-dead gorgeous he is. But that doesn't mean she can't have a little fun in the process. She has a six-month rule: date just long enough for the honeymoon phase to wear off, then walk away before anyone gets hurt. If they both know the rules up front, walking away will be a piece of cake. Or maybe not…
Kassiah: Swoony British guy, a girl who wasn't a doormat, and enough chemistry to set off the entire city of Chicago–I loved this book!
PR Princess and commitment-phobe Holly Chandler's up for the promotion of her life and there's just one thing standing between her and total career fulfillment–an international account's show going off without a hitch. Enter enigmatic Will Evans, the British charmer who's in the States for six months to launch his client's foray into the US fashion world. Will has to finish this job before taking a year off to focus on his adorable six-year-old daughter, Sophie. Holly's married to her job and has a strict rule to enjoy someone's, ahem company with no strings attached for six months before cutting him loose. Six months is all Will's got in America and after flirting and almost-crossing the line too many times, they come to an agreement. Six months. No strings. Just sex. Time and distance are both working against them when they both realize they want more.
"I might devour you, body and soul."
I seriously loved everything about this book. Holly was a no-nonsense girl who thought she had it all figured it out. It was absolutely refreshing to have a girl take this role in a book, and I loved that even when she realized that maybe she wanted more, she was reluctant because of the rules she created herself. All too often, women say "one night is enough" but then whine and call the dude a bastard because he doesn't want more. /rant I love that Holly gets thrown for a loop when she realizes just one more kiss can't be enough for her.
And Will? *sigh*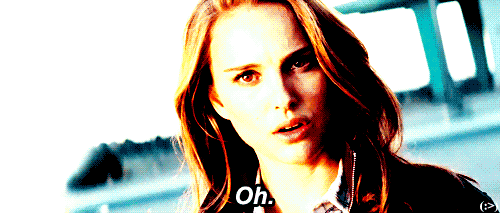 He's hot and sexy and smart and has a British accent. And he's a dad who's looking for redemption. He's the best, and I love him. I loved the banter that he shared with Holly and the growth his character made. He's totally swoonworthy.
Of course, there's some predictability here and things are wrapped up maybe a little too neatly. But I'm not complaining about that. Besides, they had pizza from Lou Malnati's. I just wanted more of them.
"If life and love were so bloody easy, how would we ever know what was worth fighting for if there was nothing worthy of a fight?"
I had forgotten how much I love A.J. Pine, but Six Month Rule reminds me how much I relate to her characters and love the way their relationships progress. Give me more in the Kingston Ale House series because I can't wait!
Report Card
Cover
Characters
Plot
Writing
Steam
Overall:
5
Related Posts