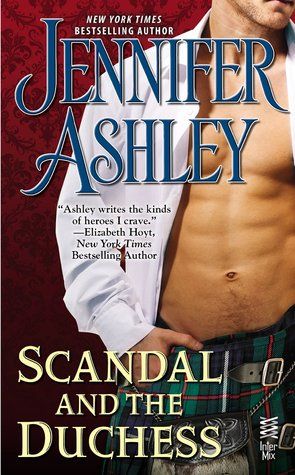 Scandal and the Duchess
by
Jennifer Ashley
Also by this author:
Feral Heat
,
Wild Wolf
,
The Scandalous Mackenzies
Series:
MacKenzies & McBrides #6.5
Published by
InterMix
on September 16, 2014
Genres:
Historical Romance
Pages:
160
Goodreads
Buy the Book
Scandal follows Rose Barclay, young widow of the Duke of Southdown, wherever she goes. It's never her fault--honor bright--but newspapers love to write about the young woman from Scotland, and the much older duke she married, who died on their honeymoon. The duke left her with a large widow's portion, now contested by his son, who kicks Rose out of the estate's dower house and uses it to kennel his dogs.

Rose does *not* need to be found with a large, handsome Scot passed out at her feet, fueling gossips and giving her stepson more ammunition. The Scot is Steven McBride - a decorated soldier who is notorious for heavy gambling and womanizing during his leave time. Steven is happy to open his eyes and find the beautiful woman standing over him, and happy to help spirit her away. He comes up with a ruse to foil the journalists, but Rose will have to go along with his very scandalous proposal.

Nicki: When the review lists came around, I recognized this author's name and remembered one of her paranormal romances I'd previously read. Like that one, the writing in Scandal and The Duchess is technically fine. The commas are where they need to be, the dialogue tags are a nice mix of said and other acceptable dialogue tags like whispered or chuckled or whatever—never an overabundance of either, and I am okay with that. The details are neither over-the-top dull nor so lacking you are left wondering WTF is going on.
These are all things I like. Usually. Except in this case, the book never really tries to be anything other than merely acceptable.
It's the equivalent of beige.
We open with Steven McBride, a Scot in English uniform, picking himself up from a card game that, if his state of random internal dialogue is a clue, was both long and lubricated with beverages of the alcoholic variety. Drunk guys are funny, sometimes, so off we go. He runs, quite literally, into our heroine, Rose Barclay, who is trying to get into her carriage.
It's all very typical hard male-soft female pressed together, and oh look, he's hard and thinking about how her thighs feel and siggggggh. I've read this scenario a thousand times before at least. Super. I am a reader of the opinion that telling me how attracted your characters are to each other is not the same as showing me. A look or a lean-in or lingering glances and fleeting touches? So much hotter than being constantly told about pants and parts on fire, and way more meaningful than, ya know, bodily responses. I'm not buying it.
It's not just the sense of "nothing new here, folks, move along", that set this on a path to MEHville. Historical romance is a genre flooded with familiar, and if you've read one story about a Viscount and a wallflower, you've probably read fifty more the same. Do I wish that was different? YES. Am I holding my breath that it will ever change? NOPE.
Anyway, so if not that, then what?
I can suspend disbelief pretty easily if the story is written in a way for me to do so. Mind you that we're in the 1800's here and technology is… well, nothing to write a book about. News wasn't delivered in the to-the-minute-as-we-tweet way that it is today. Scandals took place over time and lingered much longer than they do today…so, a woman whose husband, who was a Duke, has died on the night they married… in bed… would probably have been gossip worthy news, sure. Coincidentally, one thing I did like was the dear departed Duke. He was nice enough in her memories of him, and that's something I wish more romance writers would do. The fella that came before doesn't have to be a supreme d-bag all the time, and this was at least refreshing. Sad that it was only a minor detail that was new and different, though.
However, having a scrum of journos that follow her EVERY move and cluster around her like today's paparazzi, which in turn sets the whole of the book into play, is super, duper, really for real hard for me to believe. Not an expert, but I am pretty sure there were gossip sheets back then. I'm pretty sure they relayed the current news, even. It is in the realm of possibility, but it's not conveyed here in such a way to make it believable. I don't think that they crowded around a lady of ranking and shouted things at her day in and day out. I don't think gossip rags started doing that until the later part of the twentieth century.
And this, dear fellow readers, are where things went wrong for me and I was never able to recover.
I could maybe forgive those details if the writing was more exciting. Maybe if Steven was the best of book boyfriends, I'd be willing to say, yeah, okay, they're like the Kimye of their time. If Rose was particularly plucky and gave the swarming gossip writers a run for their money, I'd cheer her on. But she wasn't and he wasn't and they weren't and seeing as how the "getting swoony together" portion of the book directly relates to the hounding of the press, I just never, ever bought it enough to care. Each scene after that involved the press read as false to me and ruined the portions of the book that didn't.
This book is just sort of middle of the road and mehtastic.
I just…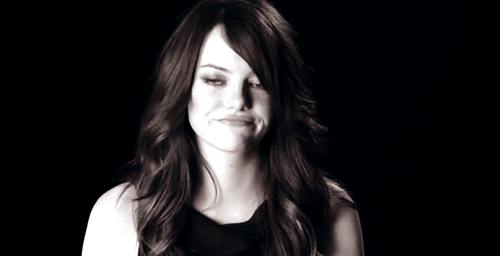 Report Card
Cover
Characters
Plot
Writing
Steam
Overall:
2.5
Related Posts