Right Kind of Wrong
by
Chelsea Fine
Also by this author:
Best Kind of Broken
Series:
Finding Fate #3
Also in this series:
Best Kind of Broken
Published by
Forever
on September 2, 2014
Genres:
New Adult
Pages:
336
Goodreads
Buy the Book
Sometimes wrong can feel oh so right . . .

Jenna Lacombe needs complete control, whether it's in the streets . . . or between the sheets. So when she sets out on a solo road trip to visit her family in New Orleans, she's beyond annoyed that the infuriatingly sexy Jack Oliver wants to hitch a ride with her. Ever since they shared a wild night together last year, he's been trying to strip away her defenses one by one. He claims he's just coming along to keep her safe-but what's not safe for her is prolonged exposure to the tattooed hottie.

Jack can't get Jenna out from under his skin. She makes him feel alive again after his old life nearly destroyed him-and losing her is not an option. Now Jack's troubles are catching up to him, and he's forced to return to his hometown in Louisiana. But when his secrets put them both in harm's way, Jenna will have to figure out how far she's willing to let love in . . . and how much she already has.
Kassiah: I love both of the other Finding Fate books and characters, so I was crazy excited to find out that Chelsea Fine was continuing the series and that we'd be getting more about Pixie's (from Best Kind of Broken) best friend, Jenna. She's a whirlwind and a character that you don't see too often.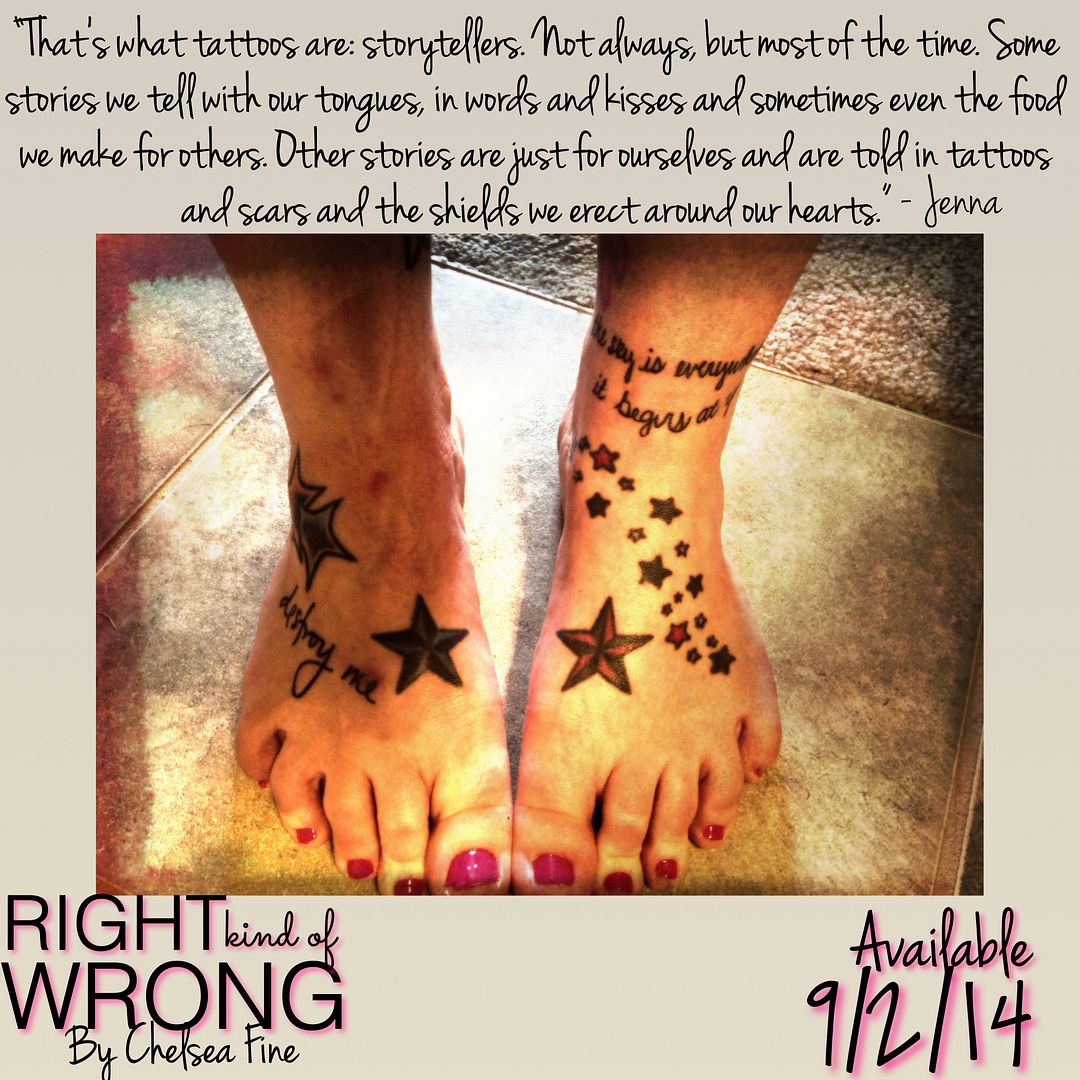 The story starts off with Jenna getting a call from her family, telling her that her grandmother is dying and she needs to come home to New Orleans to see her. I want to stop right here and let you know that I love reading books set in Louisiana, especially NOLA, since that's where I live 🙂 This isn't the first time that her grandmother has claimed she was at death's door, so Jenna doesn't want to take it too seriously, but she decides to go home. Money's tight, so she plans to drive from Arizona to Louisiana–by herself. None of her friends think this is a good idea, including her bad boy best friend, Jack. When Jack gets a call from his family (also in Louisiana) that his brother's in trouble, he decides to tag along for the ride. The only trouble is Jack and Jenna shared one night of passion a year ago. She's got commitment issues, and he's just been waiting her out.
I thought if I played it cool for a few months and didn't push the subject, Jenna would come back around, and we could eventually have a grown-up conversation about things. I knew it wouldn't be fast or easy–nothing with Jenna is–but I didn't foresee how painful it would be to sit idly by in the meantime, watching her hook up with other guys and stick to her "plan."
Despite Jenna's efforts to forget everything and act like they're just friends, both of them know it's just a matter of time until they figure out that what they've needed all along has been right there in front of them: each other.
She's crazy about me, and I'm crazy about her, which makes this whole thing that much more infuriating.
Jack and Jenna have their road trip and when they get to Jack's hometown, things are even worse than they imagined. Jack has to open up to Jenna in a way that he never wanted to, and Jenna starts seeing that maybe every relationship isn't doomed to failure. I loved these characters–they were realistic and their chemistry was palpable. Jack was the quintessential tatted up bad boy with a heart of gold. I love that he wouldn't give up on her or on them.
"You're not scared of losing me, Jenna. You're scared of having me."
He's a protector and crazy hot.
I pull my eyes up, tracing the ink patterns on her thighs, then over to where the cherry blossom branches from her back wind to her stomach and dot her lower belly. I've touched those branches and kissed those blossoms. It burns me a little that I may never have the pleasure of doing that again.
Jenna was okay. She didn't always make the right choices, but I couldn't help root for her since Jack was so into her.
There were a couple of things in the story that I didn't love, like the fact that I never really understood what Jenna's problem was–why she couldn't move forward with Jack or anyone. Her plan makes sense on paper–but her resolution to stick to it annoyed me and made me wish that Jack would just find someone else, someone who would appreciate him.
Fans of Pixie and Levi won't be disappointed. They're in here and blissfully happy. I love that the tables have turned and Pixie can offer Jenna words of wisdom this time around.
"Stop being a baby."

"I'm not a baby."

"Yes, you are," Pixie says. "You're a big fat chubby baby with control issues."

I snort. "Oh yeah? Well you're a big fat meanie."

"Fine. But I'm a meanie who loves you and knows that some great guy is going to love you madly and give you the happily ever after you never wanted."
Despite my reservations, I loved Right Kind of Wrong, and I can't wait for more from Chelsea Fine!
Report Card
Cover
Characters
Plot
Writing
Steam
Overall:
4
**About Chelsea Fine**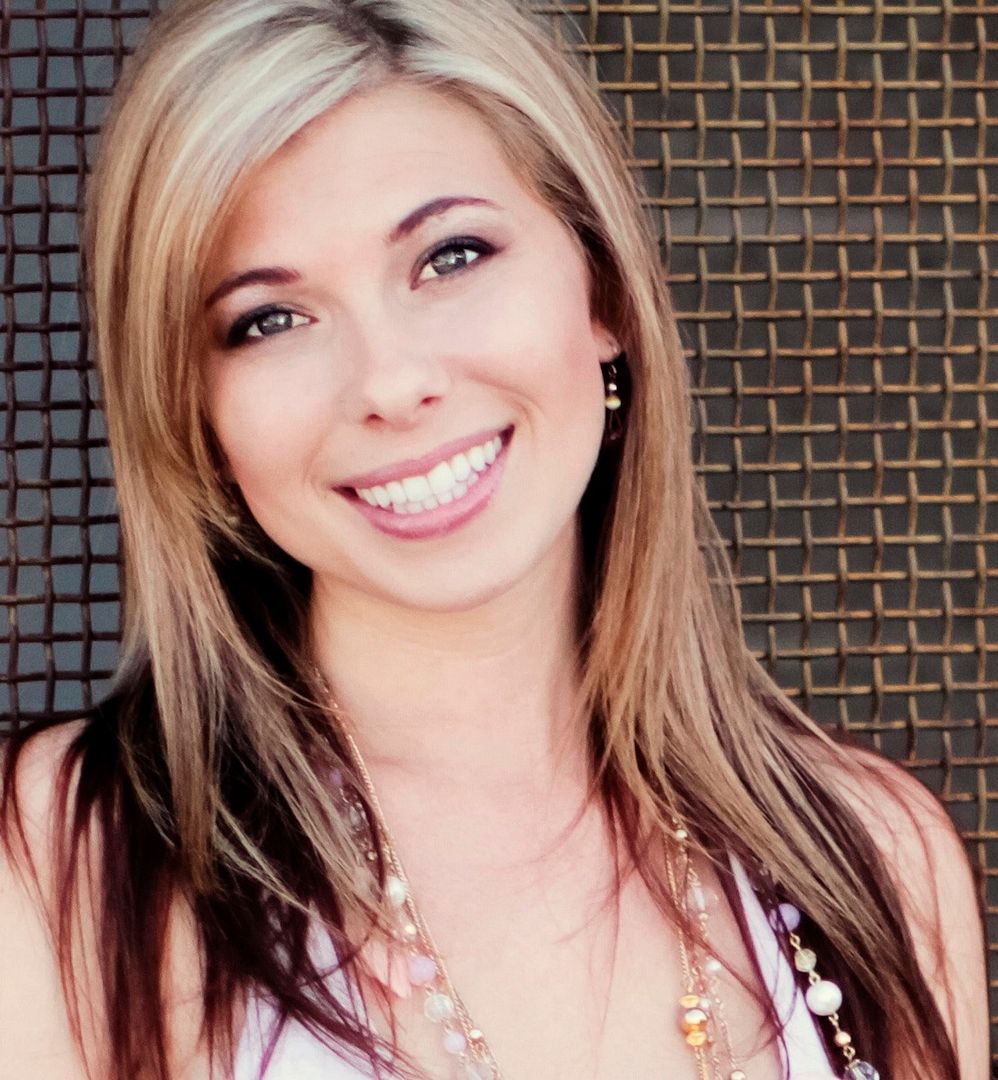 Chelsea lives in Phoenix, Arizona where she spends most of her time writing stories, painting murals, and avoiding housework at all costs. She's ridiculously bad at doing dishes and claims to be allergic to laundry. Her obsessions include: superheroes, coffee, sleeping-in, and crazy socks. She lives with her husband and two children, who graciously tolerate her inability to resist teenage drama on TV and her complete lack of skill in the kitchen.
Find Chelsea Here: Website | Facebook | Twitter | Goodreads
***GIVEAWAY***
Win a Pair of Pink Heels
a Rafflecopter giveaway
Good luck and don't miss the other stops on the tour for interviews with Chelsea, guest posts, excerpts, and more!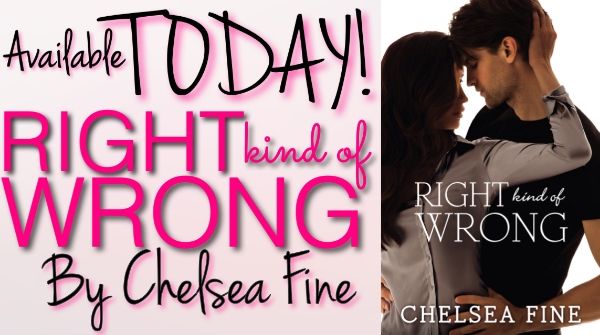 Related Posts