You might remember that we were on pins and needles to find out what happened next after Forgetting August, so we were thrilled when we were invited to participate in the blog tour for the second book in the Lost & Found Series, Remembering Everly. We've got a great excerpt to share with you, as well as a giveaway. First, here's the 411 on Remembering Everly by J.L. Berg:
***About the Book***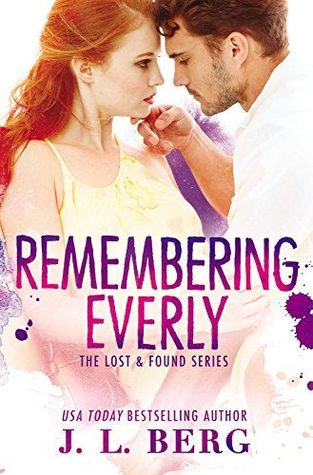 Remembering Everly
by
JL Berg
Published by
Forever
on April 5, 2016
Genres:
Contemporary Romance
,
Second Chance Romance
Character(s):
Reclusive Heroes
Pages:
384
Goodreads
Buy the Book
After two years in a coma, August Kinkaid has forgotten the darkness in his past. But his past hasn't forgotten him. His beautiful former fiancée, Everly, remembers every tumultuous moment of their stormy relationship. The sizzling passion. The web of lies. And the terrible secret Everly's been hiding since her last fateful night with August.

Now the truth is out and August remembers everything. As his long-buried memories come flooding back, he begins to understand why Everly would want to move on with her life. Why she would give her heart to another man. And why August should try to forget her once and for all.

But he can't give up on the only woman he's ever loved. Even if he has to reopen old wounds--and face the darkest demons of his past--August will do whatever it takes for a second chance with Everly. He let her slip away once. He's not about to spend the rest of his life remembering Everly when he could be holding her in his arms forever . . .
***EXCERPT***
Secrets.
They had the ability to destroy lives, obliterate relationships and sabotage even the strongest partnerships. Big or small . . . it didn't matter. Even the tiniest white lie had the power to corrode—to shatter and dismantle everything you loved.
I'd carried a secret so big, for so long that sometimes I felt physically weak from its weight. I had thought I could carry its burden to my grave—that eventually its truth would die along with me.
But secrets never die.
They live on far longer than we do, and they always find their way to the surface.
Mine certainly did.
Keep Reading the Excerpt for Remembering Everly
Keep Reading the Excerpt for Remembering Everly
Sitting alone in the apartment I shared with my fiancé, I gently rolled the smooth green stone between my thumb and forefinger, over and over, remembering the day it was returned to me.
In all our years together, I'd never seen August so cold. So lifeless.
It frightened me to my core.
But I still hadn't told anyone. It had been three days and I had yet to tell my fiancé or best friend about the events that had taken place in that bridal shop. As far as Ryan and Sarah knew, August had rudely interrupted my bridal appointment to tell me he had his memories back—that was all.
Nothing more, nothing less.
Why hadn't I elaborated? I didn't want to admit my shame. I couldn't share this secret, my darkest lie. What would they think of me? I was the reason August had been in that hospital bed for two years. And the worst part? I'd lied about it—to everyone.
Even those closest to me. Even August. I was the worst kind of human.
I knew Ryan would tell me the opposite. He would comfort me as I told him the truth, holding me as I shared my story about the awful truth from that night.
There was no mugger.
There was only me.
***About JL Berg***
Author J.L. Berg is a California native living in the South. She is the author of the self-pubbed Ready series. When she's not writing, you can find her with her nose stuck in a romance book, in a yoga studio, or devouring anything chocolate.
Find J.L. Here: Website | Facebook | Twitter | Goodreads
***Our Thoughts***
Kassiah: I am pretty sure I said I wish I had waited to read Forgetting August as soon as I finished it because it ended with a crazy cliffhanger. Luckily, Remembering Everly picks up right at the end of Forgetting August, and we finally get some resolution. August is determined to get Everly back, and though these two have a long way to go to get there, we know they're MTB.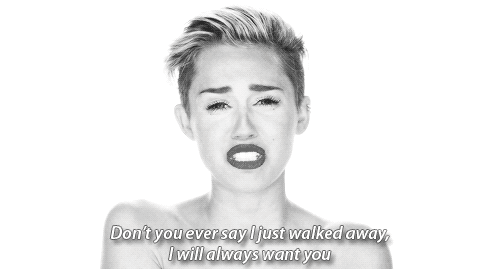 There are a lot of ups and downs and this story is pretty angsty, but not as much as the first one. Also, unlike the first one, I found myself skimming parts and just wanting them to figure it out already. The pacing was super slow at the beginning, then bam! We're off! The storyline was gripping and original, though, and I loved August here (mostly). He was swoony and flailworthy.
"I need you, Everly. I need you now, and forever. I'll always want to protect you, but life – whether it's this one or another – it's not worth living without you."
I just think this could have been done in one book instead of dragging it out. Also, August does something that is just unforgivable to me. I guess Everly did it, too, but whatever. I don't want to give anything else away, but ahhhghhh! *my heart*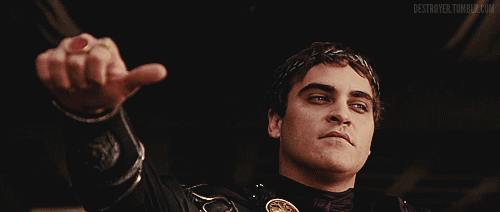 If you love dramatic, angst-filled stories with love and loss and secrets and lies, then you should not wait another second to read the Lost & Found Series by J.L. Berg.
Report Card
Cover
Characters
Plot
Writing
Steam
Overall:
3
***GIVEAWAY***
Win a copy of Remembering Everly by J.L. Berg!
a Rafflecopter giveaway
Related Posts