We were thrilled when we were invited to participate on the blog tour for One True Loves by Taylor Jenkins Reid. We've had her on our radar forever, and we're so excited that this was our first foray into Reid-land. We'll be sharing our thoughts on the book with you () as well as a fabulous giveaway to share with you today–we totally want to win! First, you know the drill. Here's the 411 on One True Loves by Taylor Jenkins Reid.
***About the Book***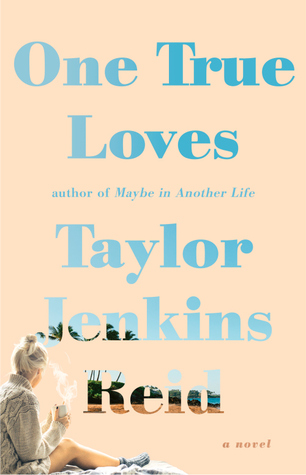 One True Loves
by
Taylor Jenkins Reid
Published by
Washington Square Press
on June 7, 2016
Genres:
Contemporary Romance
,
Friends to More
,
Love After Loss
,
Second Chance Romance
,
Sobfest
Pages:
352
Goodreads
Buy the Book
From the author of Maybe in Another Life—named a People Magazine pick and a "Best Book of the Summer" by Glamour and USA TODAY—comes a breathtaking new love story about a woman unexpectedly forced to choose between the husband she has long thought dead and the fiancé who has finally brought her back to life.

In her twenties, Emma Blair marries her high school sweetheart, Jesse. They build a life for themselves, far away from the expectations of their parents and the people of their hometown in Massachusetts. They travel the world together, living life to the fullest and seizing every opportunity for adventure.

On their first wedding anniversary, Jesse is on a helicopter over the Pacific when it goes missing. Just like that, Jesse is gone forever.

Emma quits her job and moves home in an effort to put her life back together. Years later, now in her thirties, Emma runs into an old friend, Sam, and finds herself falling in love again. When Emma and Sam get engaged, it feels like Emma's second chance at happiness.

That is, until Jesse is found. He's alive, and he's been trying all these years to come home to her. With a husband and a fiancé, Emma has to now figure out who she is and what she wants, while trying to protect the ones she loves.

Who is her one true love? What does it mean to love truly?

Emma knows she has to listen to her heart. She's just not sure what it's saying.
***About Taylor Jenkins Reid***
Taylor Jenkins Reid is an author and essayist from Acton, Massachusetts. She is the author of Forever, Interrupted, After I Do and Maybe In Another Life. She lives in Los Angeles with her husband, Alex, and her dog, Rabbit.
Find Taylor Here: Website | Facebook | Twitter | Goodreads
***Our Thoughts***
Kassiah: I've been meaning to read Taylor Jenkins Reid forever and after checking out One True Loves, I know I have to read everything she's ever written.
This storyline is very near and dear to my heart. When thirty-something Emma gets a phone call she never expected, everything in her life is about to take a crazy change. Her husband and high school sweetheart, Jesse, has been missing and presumed dead for years following a helicopter crash and she's now engaged to Sam. Turns out, Jesse isn't dead. What happens now? Does she say goodbye to the love of her life that she already had to let go of once or the guy who's taken her heart now?
I think everyone has a moment that splits their life in two. When you look back on your own timeline, there's a sharp spike somewhere along the way, some even that changed you, changed your life, more than others. A moment that creates a "before" and an "after."
Ya'll. This book. It's heartbreaking and emotional and somehow realistic and just so…gah. I don't even know what to say besides well done! I loved the way the past was woven into the story and the brave way Emma faced everything. I loved all the moments with Jesse and with Sam and going on the journey with Emma with both of them. It's so hard–I don't want to give too much away but neither of these guys were bad in any way. Emma is so brave–more than once. She allows herself to fall in love again after losing the man she thought she'd spend the rest of her life with and again, when she has to make a choice.
He smiled. "Think of all the people in the world," he said, tucking my longest hair behind my ear. "And I was lucky enough to find you twice."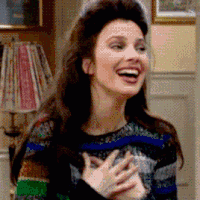 There were a few things that I didn't like, but I don't want to spoil things. The one thing I can say is that I feel like Jesse would have needed to go into counseling or something after being gone all that time. And I wanted them both to fight for her more. Which is weird, but what I wanted. Also, the end was wrapped up a little too nicely. This is real life and it should have been messier.
Like I said, this is my first book by Taylor Jenkins Reid, but after reading it, I kind of want to stop everything I'm doing and read all of her books. Her writing style is perfect, the pacing of the story is perfect, and the angst is perfect. I don't even know what else to say besides if you want to have your heart ripped out and put back together again, pick up One True Loves by Taylor Jenkins Reid. You'll laugh, you'll cry, you'll swoon–and your life will change.
Report Card
Cover
Characters
Plot
Writing
Steam
Overall:
4
***GIVEAWAY***
Win a complete set of signed Taylor Jenkins Reid books or a signed copy of One True Loves!
a Rafflecopter giveaway
Good luck, Pretties! Have you ever read a book by Taylor Jenkins Reid? Who do you think Emma will choose?!
Related Posts