No Falling Allowed
by
Melissa West
Also by this author:
No Kissing Allowed
,
Your B&B or Mine?
Series:
No Kissing Allowed #2
Also in this series:
No Kissing Allowed
Published by
Entangled: Embrace
on July 18, 2016
Genres:
Contemporary Romance
,
New Adult
,
One Night to More
,
Opposites Attract
Character(s):
Bartenders
Pages:
230
Goodreads
Buy the Book
My life just went South…

Twenty-four hours. That's how long it took my life to flip upside down.

Wake up in bed alone after the best night of my life? Check.

Get fired instead of the promised promotion? Check.

Wealthy parents cut me off when I refuse to follow their path for my life? Check.

Now I'm in Cricket Creek, SC—a place where no New Yorker belongs—disowned and broke, with a new job that I can't mess up. Oh yeah, and staring at my one-night stand, who happens to be the complete opposite of my type.

Southern.

Cocky.

Bartender.

Noah Hunter never should have made it back to my apartment in NYC, and I definitely shouldn't be in his small town. But fate had another plan. Or a horrible sense of humor.

Who knew Mr. Wrong could feel so right…

Each book in the No Kissing Allowed series is a standalone, full-length story that can be enjoyed out of order.
Kassiah: When I saw a new book in the No Kissing Allowed universe, I was so excited! I loved the first book in the series and could not wait for more of these characters. No Falling Allowed has socialite Grace, who wants to go out on her own instead of living up to the pressures her wealthy father is putting on her, and Noah, a financially-strapped Southern bar owner who's in town for one more night. They get off to a rocky start, with Grace mistakenly thinking Noah's an employee and basically calling him out for what she deems inappropriate.Sparks fly between them and Noah invites her to come by where he'll be later.Of course, despite her best efforts, she can't stay away, and you know what happens next. Grace has had to protect herself from the wrong type of attention since her family is so rich. Noah's only going to be in NYC one more night. They make the most of it, and when Grace wakes up the next morning, Noah's nowhere to be found.
Fast forward a few weeks and Grace has let her father know she's not working for him and has taken on a new job being a wedding planner. The location? Noah's hometown. Noah's a hometown boy at heart with obligations and Grace has no plans to stay after her job's done. Will these two be a match made in Southern Heaven or are they doomed?
I have to admit that I didn't like this book nearly as much as I liked the first one. Well, scratch that. I loved Noah. I loved the location. I loved the pacing and the idea for the story. I just couldn't stand Grace. Like, really couldn't.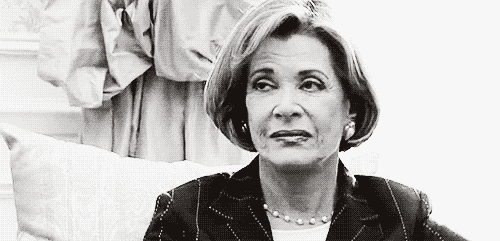 I felt like Grace had a chip on her shoulder that shouldn't have been there. She keeps blaming Noah for what happened with them when he was very clear about what he could give her, which was one night.
She's immature, stuck up, and condescending, constantly referring to the fact that he's just a bartender and knowing she wants more to life than his lifestyle would provide.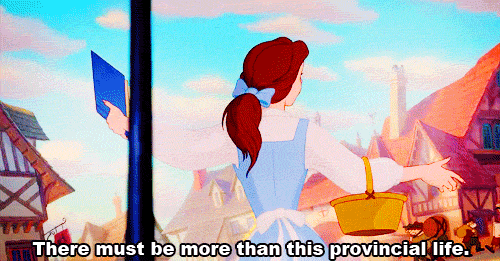 I was surprised she brought him to her apartment. There's something else. Before she goes out on assignment, her boss mentions Cricket Creek, where Noah is from. She wracks her brain, trying to figure out where she's heard that place before. It just bugged me because she isn't a whore and she hasn't met so many guys from South Carolina. I don't know, it just bugged me. And spoiler: View Spoiler »She talks to her dad about how when he cut her off [financially], it forced her to be stronger. Dude, she was cut off for just a few weeks. And was living in a hotel while traveling for work. *rolls eyes* « Hide Spoiler I guess I just didn't like her. /rant
On the plus side, she uses an Erin Condren planner. #planneraddictsunite
Now what I did like. Noah. I was so happy that West gave us dual POV here. I actually had a note, "yasssss," highlighted on my kindle by his name. 🙂
He's Southern. And swoony.
"You should know, this isn't likely to go the way you're hoping."

I matched her lean, my mouth so close to hers that a tiny bump would have us touching, kissing. "It already has."
*swoon*
This book is funny.
"Good God, you're hot."
The small glimpses of Cameron and Aiden–especially Aiden made it all worth it. *sigh*
There was some definite hotness.
"If you want it off, then you can take it off."
And this book has a Sweet Home Alabama-eque quality that I really loved.
There's cliché and contrived angst, and the ending was a little too-convenient. Would they have worked it out if that hadn't happened? Who knows.
Bottom line: I love Melissa West, and though this is not my favorite book, I loved Noah and I will definitely be reading all of her other books.
Report Card
Cover
Characters
Plot
Writing
Steam
Overall:
3
Related Posts