Misconduct
by
Penelope Douglas
Published by
NAL Trade
on December 1, 2015
Genres:
Contemporary Romance
,
Forbidden Love
,
May/December Romance
Character(s):
Billionaires
,
Businessmen/Lawyers/Entrepreneurs
,
Politicians
Pages:
368
Goodreads
Buy the Book
From the New York Times bestselling author of the Fall Away series who never fails to deliver a "powerfully written contemporary love story…"*

Former tennis player Easton Bradbury is trying to be the best teacher she can be, trying to reach her bored students and trying to forget her past. What brought her to this stage in her life isn't important. She can't let it be. But now one parent-teacher meeting may be her undoing…

Meeting Tyler Marek for the first time makes it easy for Easton to see why his son is having trouble in school. The man knows how to manage businesses and wealth, not a teenage boy. Or a young teacher, for that matter, though he tries to. And yet…there is something about him that draws Easton in—a hint of vulnerability, a flash of attraction, a spark that might burn.

Wanting him is taboo. Needing him is undeniable. And his long-awaited touch will weaken Easton's resolve—and reveal what should stay hidden…
Kassiah: I wanted to love this book more than I did. First of all, it's set in NOLA, which I always find to be a super sexy setting. Add to that, Misconduct features a DILF–which is always a favorite trope for me. And Penelope's inspiration for him was this guy: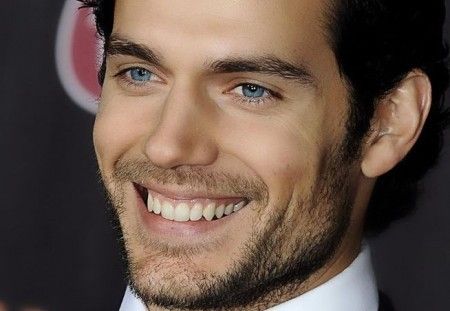 It should have been total epic win for me. It wasn't. No doubt about it, this story was hot. But I wanted more–from the story and from the characters.
Let me start with what the book is about. Twenty-three year-old Easton Bradbury recently moved to New Orleans along with her brother, Jackson, who is attending Law School. She secured a teaching position at a prestigious private school and immediately begins implementing some non-traditional, but awesome, techniques that really capture the students' attention. Some of the parents aren't so happy about them, including businessman and senate-hopeful Tyler Marek. His son, Christian, is spending the school year with him while Christian's mother is out of the country. Tyler has a problem with Easton's methods and goes to see her about them, only to find out that she's the woman he had a steamy interlude with six months prior. They both want each other but hooking up with parents of students is frowned upon–and Tyler only wants to reconnect with his son and focus on his campaign for Senate–he isn't interested in falling in love. Can Tyler and Easton resist the temptation not to give in to each other? If they don't, are they willing to pay the consequences?
"Dark spaces, quiet places," he whispered over my mouth. "That's all we need, Easton."
I found it especially hard to connect with Easton. She was bratty, rude, and insubordinate. I can speak from experience in working at a public school–so I can only imagine how much more this applies at a renowned private school–there is no way Easton would have been allowed to talk to Tyler the way she did at school. I think the unbelievabity of the teaching situation made me view the rest of the story through a more-critical eye.
The relationship with Tyler barely made sense to me. They seemed to hate each other, and there's only so far angry sex can take you. There's just too much cliche and not enough story here.
I should also mention that there is also a thread running through this story regarding Easton's past. She had a stalker several years ago, and some suspicious circumstances make her question if she's really safe now. I liked this part of the story, up until the end. And that's what made me reduce my rating here. The twist in this storyline was just too ridiculous, and I was not a fan.
So what did I like? Penelope Douglas definitely captured the ambiance of New Orleans. The music, the culture, the humidity–it was perfect. I loved Tyler's son, Christian, though I think he should have been just a tad older. And this story was definitely hot.
"You wanted me to claim you. So I did."
Misconduct was a fast read, and if you like hot forbidden romances, you might want to check it out.
Report Card
Cover
Characters
Plot
Writing
Steam
Overall:
2
Related Posts