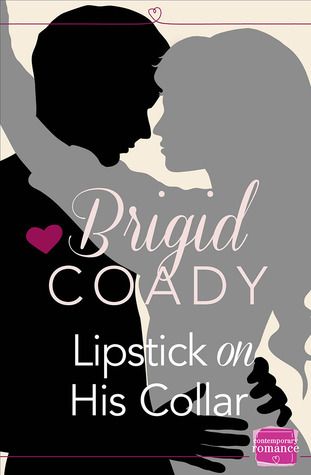 Lipstick on His Collar
by
Brigid Coady
Series:
The Kiss Collection #3
Published by
HarperImpulse
on January 16, 2014
Genres:
Contemporary Romance
Pages:
10
Goodreads
Buy the Book
The third book in The Kiss Collection, an exciting new series of short stories from Brigid Coady & HarperImpulse.

Kassiah: The idea for this quick little novella is a good one:
*Please note this is a short story, approx. 1000 words in length designed for reading on your mobile phone or tablet.*
Call me spoiled, but I believe that you can write a compelling complete story in just a thousand words, so I didn't like this one at all.
It has a great set-up and an interesting storyline.
Mesmerised by this man, my boss, who crackled with energy and was almost larger than life. He had a mind that raced ahead of everyone else's. And he couldn't stop thinking about me.
Coady's words are descriptive and beautiful, but the abrupt open-ended non-conclusion wasn't for me. I haven't read the other stories in this series, and perhaps they are all intertwined. I have no idea, and don't care about these characters enough to find out.
I guess I need more than a handful of pretty words.
Report Card
Cover
Characters
Plot
Writing
Steam
Overall:
1.5
Related Posts