We're excited to participate in the Blog Tour for Full Throttle, the seventh book in the Black Knights Series by Julie Ann Walker. We've got an excerpt to share with you along with our thoughts on the book, plus an awesome giveaway. First, here's the 411 on the book: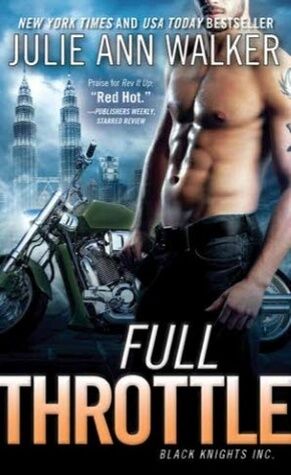 Full Throttle
by
Julie Ann Walker
Series:
Black Knights Inc. #7
Published by
Sourcebooks Casablanca
on December 2, 2014
Genres:
Contemporary Romance
Pages:
352
Goodreads
Buy the Book
She Needs a Hero...

Abby Thompson didn't sign up to be the daughter of the President of the United States. The position was forced on her by the small matter of her birth. Preferring a quiet life of study, she's content to leave the politics and the international intrigue to her father. Unfortunately, the most powerful man on the planet is sure to make enemies. When a group of armed thugs takes her hostage half a world away, demanding the U.S. government release prisoners in exchange for her safe return, she fears her father's policy of "not negotiating with terrorists" means she'll never see the shores of the Potomac again. Luckily, there's one glimmer of hope. His name is Carlos Soto. And though she abruptly ended things with him years ago, she knows now he's the only man who can save her…

Black Knights, Inc. to the Rescue...

Carlos "Steady" Soto has taken part in his fair share of dangerous missions working at the covert government defense firm of Black Knights Inc. But nothing prepared him for the emotional rollercoaster he faces when he's tasked with rescuing the only woman he ever loved—who also broke his heart. Racing against time and outmaneuvering a group of trained terrorists will take everything he's got. Plus there's the heat simmering between them which is threatening to ignite into an inferno. While ruthless enemies stalk them, they must learn to trust each other again. Even if they do make it out alive, will Abby turn her back on him…for the second time?
Kassiah: When the CIA gains intelligence that says the president's daughter could be at risk for an attack, a special task force is called in to protect them. Black Knights Inc (BKI) is a "covert government defense firm that [operates] under the guise of a custom motorcycle shop." Things are going according to plan, with the exception of Carlos "Steady" Soto's mutual attraction to first daughter Abby Thompson. They know they're off limits to each other, not only because of his mission to protect her, but because they have a history. Blaming herself, Abby cut off contact after with Carlos after his sister, Rosa, was killed in a bombing several years ago.
As the mission is wrapping up, Steady is thinking about his future and can't keep Abby out of his mind.
"I'm only saying I might be ready for something…more."
When Abby is kidnapped as a bargaining chip, Steady comes to her rescue. Will he save her? Will they be able to keep their hands off each other once he does?
This was the first book by Julie Ann Walker that I've read, and though this is the seventh in a series, it's totally standalone. I very much liked the overall plot of this book. Full Throttle is sort of a mashup of reunion, friends-to-more, and girl falling in love with her bodyguard stories. I liked the characters and especially loved Steady's camaraderie with his fellow BKIs.
I liked Steady. He's funny.
"What can I say? Chicks dig my Rico Suave."
He's hot.
"Sí, mi vida," he growled against her lips. "Ride me."
He's demanding.
"You can stand it," he said again. "Because it's what I want."
::fans self::
There were things that I didn't like. I didn't really understand Steady's thought process as to why he couldn't be with Abby. I mean, I get the whole I'll-never-be-good-enough-for-you-because-you're-rich-and-I'm-poor angle, but really? He's not some schmuck living in his parents' basement. He's a freaking covert operative sent all over the world to handle top-secret missions.
"Even with his multiple degrees and that Army Ranger pin stuck to the lapel of the uniform hanging in his closet back home, he was still just the son of uneducated immigrants who'd spent their lives slinging cervezas and serving rice in a greasy corner café in Miami.
I just didn't think he would feel that way after all that time. There was some word choice I didn't appreciate, like buttmunch and freaky-deaky, and Steady's use of "male sex organ" to describe his dick, not to mention a lot of onomatopoeia (blammo!) that took me out of the story. I generally like to get the points of view from multiple characters, but in this case getting the bad guy's take on things made the story seem less thrilling to me. Also, this book has comedic undertones that just weren't for me.
"Is th-that an extra magazine in y-your pocket?" she asked. "Or are you j-just happy to see me?"
A lot of it was immature. I will concede that perhaps I don't read enough in the romantic suspense genre, so maybe that's the norm. If that's the case, it's not for me 🙂
Despite the lack of maturity, I liked the plot and the history the characters had. Definitely check out the latest title in the Black Knights Inc. Series by Julie Ann Walker if you're looking for a book with action, heat, and a good storyline with a touch (too much, in my opinion) of comedy.
Report Card
Cover
Characters
Plot
Writing
Steam
Overall:
3
***EXCERPT***
So far, so good…
The hum of the Ducati was reassuring, as was Abby's tightened grip around Steady's waist. They were riding down the devil's own washed–out, rutted, rock–filled hell of a rubber tree logging road, and for the first ten minutes of the harrowing journey, while she'd still been suffering the lingering effects of the sedative, it was just as difficult to keep her on the bike as it was to navigate the frackin' jungle track.
But now they were clipping along at a steady, if decidedly slow, pace. No JI goons could be seen in his rearview mirrors—-though it was hard to tell exactly, given the fact that the forest encroached from both sides and above. And if his calculations were correct, a half hour or so more should see them entering the lovely kingdom of Thailand.
See, he wished he could call and tell Dan, sometimes it's better to Lone Wolf McQuade things…
Abby squirmed against his back, interrupting his thoughts and alerting him to the feel of her supple thighs pressed against the outsides of his hips and legs. Which, in turn, immediately focused his attention on her soft breasts—-and distended nipples?—-grazing his back.
Okay, so who was he kidding? Like he hadn't been keenly aware of each of those things since the first moment. Even while worming his way through the dense undergrowth of ferns and vines after escaping the encampment and hiking back to the Ducati, he'd been hard–pressed to concentrate on anything other than the feel of Abby squeezed all nice and tight against him. Abby's soft skin touching his. Abby's sweet smell—-even sweaty and bedraggled, she still emanated a soft cloud of dryer sheets and cocoa butter lotion—-filling his nose and making his head spin.
***About Julie Ann Walker***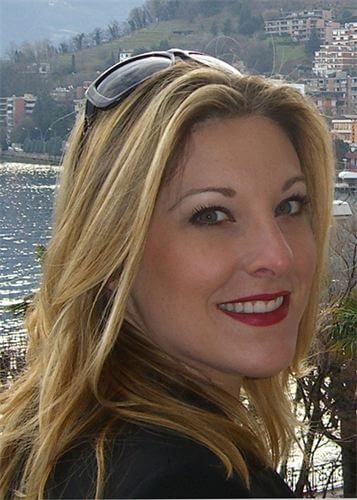 Julie Ann Walker is the New York Times and USA Today bestselling author of award-winning romantic suspense. She has won the Book Buyers Best Award, been nominated for the National Readers Choice Award, the Australian Romance Reader Awards, and the Romance Writers of America's prestigious RITA award. Her latest release was named a Top Ten Romance of 2014 by Booklist. Her books have been described as "alpha, edgy, and downright hot." Most days you can find her on her bicycle along the lake shore in Chicago or blasting away at her keyboard, trying to wrangle her capricious imagination into submission.
Find Julie Ann Here: Website | Facebook | Twitter | Goodreads
***GIVEAWAY***
Win a $50 Gift Card and the entire Black Knights Inc. Series by Julie Ann Walker
a Rafflecopter giveaway
Good luck!
Related Posts