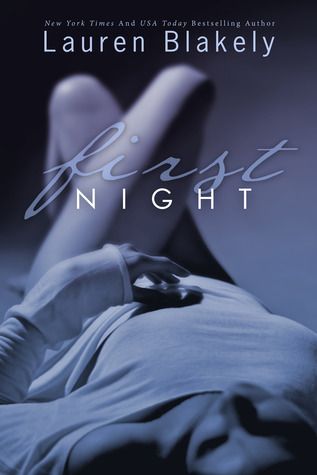 First Night

by Lauren Blakely
Also by this author: Night After Night, The Sapphire Affair, The Sapphire Heist, Well Hung, The Hot One
Series: Seductive Nights #0.5
Also in this series: Night After Night
Published by Self-Published on April 1, 2014
Genres: Contemporary Romance, Erotica
Pages: 54
Goodreads

 Buy the Book


A sensual, sexy, panty-melting novella designed to get you HOT from the New York Times and USA Today Bestselling author Lauren Blakely...

It was only supposed to be one night...

When the sinfully handsome man walks into her bar in San Francisco, Julia Bell simply wants a break from the troubles that keep chasing her. That escape comes in the form of sexy, confident and commanding Clay Nichols, who captivates her mind AND turns her inside out with pleasure. The attraction is electric and they share one scorchingly hot night together, but they also discover there is more than just off-the-charts chemistry; the connection between them runs deep. Clay never thought he'd return to New York with this woman still on his mind. But he can't get her out of his system, and he needs more of her...He wants more than just the first night...

*This is a prequel novella to the full-length erotic romance novel NIGHT AFTER NIGHT (releasing April 18th) and is suitable for 18+ due to very sexy scenes, dirty talk, and light bondage.*

Kassiah: Bartender Julia is just waiting for the right guy to come around and rock her world. When entertainment lawyer Clay Nichols walks inter her bar while visiting San Francisco for business, he does just that.
"So here's the thing. I've got an idea of how I see the rest of the night playing out. What I'm wondering is if it aligns with yours?"
Clay has been looking for exactly the kind of woman Julia is–fiery, "the kind who could dish it out as well as she could take it"–and he goes right for what he wants.
"Yeah. I think I'll put out for you tonight," he said, then stalked closer, his solid body nearing hers, erasing the space between them as he cupped her cheeks in his hands and captured her mouth in a hot, wet kiss. It wasn't a slow kiss or a dreamy kiss. No, it was a hungry one that sent a rush of heat flooding her veins.
One night isn't enough for either of them.
"Come back to my hotel. Spend the night with me," he said softly. "I want to curl up with you. I want to wake up with you. I want to make love to you before I leave."
There is some mystery surrounding Julia, which I am sure we will learn more about in Night after Night and I. Cannot. Wait.
I loved these characters and was impressed by how much Blakely could build them up in such a quick read. There were a few things I didn't love, but overall I think this is going to be one hot couple.
"Did you picture bending over for me and letting me take you? Letting me own you with my cock so far inside you?"
The prequel to the Seductive Nights Series, First Night gives us the first glance into Clay and Julia's scorching hot relationship. If you're looking for a quick, hot read with romance and lots of lust, do not miss this one.
Report Card
Cover
Characters
Plot
Writing
Steam
Overall:
4.5
Related Posts