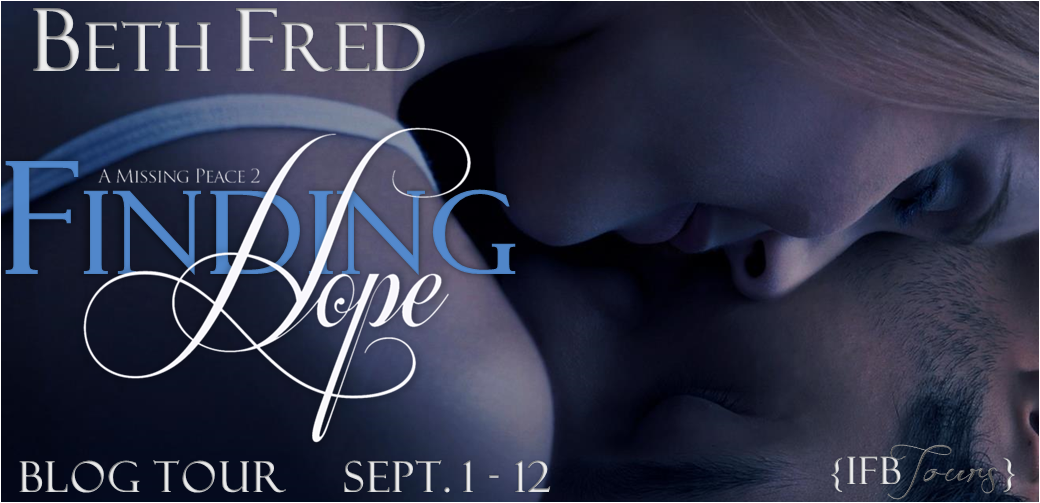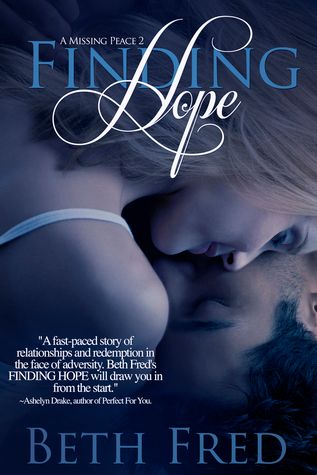 Finding Hope

by Beth Fred
Series: A Missing Peace #2
Published by Self-Published on September 1, 2014
Genres: Contemporary Romance, New Adult
Pages: 264
Goodreads

 Buy the Book


When insecure eighteen-year-old Kailee Hill gets caught tagging Iraq war refugee, Abrahem Yohanna's garage, she's not expecting him to act as her designated driver, hold her hair back when she pukes, or offer to be a shoulder to cry on. But she's failing chemistry and her life is falling apart, so she uses the number Abe leaves her and finds herself with a new tutor.

The two quickly find themselves falling hard for each other. Kailee attacks a local grunt when he calls Abe a "sand nigger" and fights with her veteran brother to be with him. When she learns Abe hasn't told his family about her, she's heartbroken and the couple risks losing everything they've worked to build. To make matters worse, Kailee's previous acts make her the prime suspect in a serious crime. With Kailee behind bars and doubting his feelings for her, Abe must find a way to rescue the girl he loves and win back her affection . And to do that he'll have to catch a crook…

Kassiah: I really liked A Missing Peace, the first book in this series, so I was pretty excited to find out that there would be more. Like with A Missing Peace, this book dealt with some really tough issues, but I thought it was well done, and I liked it.
The story starts off with Abe catching Kailee vandalizing his garage door. He's relieved his sister wasn't home or hurt, and he's prepared to call the police, but Kailee begs him not to.
"I'll—I'll pay for the door. Just please don't call the police. My daddy will kill me, and he already hates me." She cried harder. "I'm really sorry. I've never done anything like this before, but that little raghead chick stole my boyfriend."
Despite their differences, sparks fly between them.
He wasn't as uninterested as he thought, and I planned to help him realize it. Except when his tongue
flicked against mine, it was soft. When he moved his hands, he rested them on either side of my face. The way he kissed me was sweet. And it was still hot. This was the best kiss I'd ever had, and it ended too soon.
This book has a lot of drama, but I loved getting to see how Kailee's and Abrahem's relationship developed. They hated each other at first, and that was fun. I don't want to give away too much about this story, but I will say that it never got dull! Some of it was way over the top. It was a fast read and I loved the ending.
"It's kind of crazy, isn't it?"

"That a punk whose face I once bashed in is now my brother? Yeah."
I'll definitely be checking out more from this author.
This is my bio. It will be updated whenever Meg writes one for me.
Report Card
Cover
Characters
Plot
Writing
Steam
Overall:
3.5
***About Beth Fred***
Beth Fred is a full time ELF keeper and part time author/blogger/writing instructor. She's represented by Kathleen Rushall of Marsal Lyons Literary Agency. Beth likes her tea hot, her romance sweet, and her guys chivalrous. Real men hold open doors, refer to you as ma'am, make promises they keep, and aren't afraid to profess their undying love. It's not breakfast if there aren't carbs (at least, not in the South). Fajitas, carnitas, and churros are just few of her favorite things. Bet you can't guess where she's from 😉
Find Beth Here: Website | Facebook | Twitter | Goodreads
***GIVEAWAY***
Win a $10 Amazon Gift Card and an eBook of your Choice
a Rafflecopter giveaway
Good luck and don't miss the other stops on the Finding Hope tour!
Related Posts